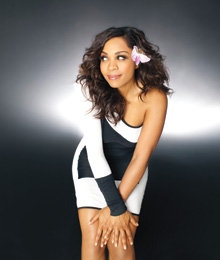 In a world where music is often treated like bubble gum, consumed and discarded fleetingly, how does an artist keep her music fresh, distinct and relevant? Sometimes, it means turning back the clock.
After a three-year hiatus, Canadian R&B singer Divine Brown returns to the spotlight with her hip-swaying blast from the past, "Gone." Its infectious hook — "I'm Gone!" — accented by the ba-dant-dun-da-dant of bellowing horns, set to the steady rhythm of underlying keys and choir-like harmonies, transports you back to the vinyl-spinning, radio-rocking days of 1960-something.
This first single comes on the cusp of her third album, Something Fresh, slated for release in early 2013. She describes the album — produced by Woodbridge-natives the Rezza Brothers — as a Read more
If it makes you healthy, it can't be that bad. Singer-songwriter Sheryl Crow was living the typical rock star life – on the road touring the world as she promoted her latest hits. Her influence on the music industry became undisputable, with nine Grammy awards and other accolades confirming her talent. During that time, though, she was eating on the run, ordering off hotel room service menus, and snacking on chips and Diet Coke in her dressing room. When jolted with the shocking news of breast cancer in 2006, Crow quickly changed her tune. "My cancer diagnosis was a real game changer for me … Never once in my life had I really considered what I put into my body as having a direct connection to my wellness," she writes in her season-inspired cookbook If it Makes you Healthy (St. Martin's Press, 2011). Co-authored by produce lover and chef Chuck White, their guide to good food is packed with vitamin and Read more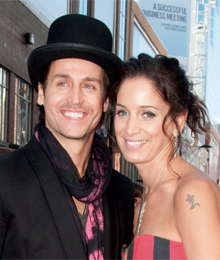 The insight of a musician is often nuanced by a lyrical approach, with words tumbling into themselves to uncover unspoken thoughts. Times that by two, and an engaging interview with Canadian singer-songwriters Chantal Kreviazuk and Raine Maida transpires. Married to each other and to their craft, the pair has hits like Feels Like Home, Surrounded, Clumsy and Somewhere Out There between them, but the soundtrack to their lives isn't solely based on music. With Kreviazuk planning her next album, and Maida releasing his upcoming solo and Our Lady Peace records, the two somehow hit a high note in other areas of their lives. Balancing studio time with three kids and an innate approach to philanthropic endeavours, Kreviazuk and Maida have the synchronicity and grace it takes to turn the ugly into something beautiful. Read more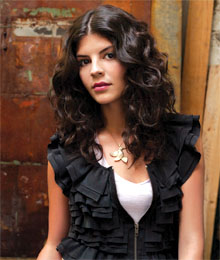 Nikki Yanofsky is unlike other singing sensations her age. At 16, her interest in jazz music and love for performing tracks by timeless music legends like Ella Fitzgerald are a far cry from the pop-saturated culture of 21st century music.
Chosen as the voice for "I Believe" – the anthem for the Canadian broadcast of the 2010 Winter Olympic Games – and gracing a worldwide audience of 3.2 billion viewers during her opening performance of "O Canada" at the Games, Yanofsky recalls it as, "one of the most nerve-racking and amazing experiences" she's had to date.
"Afterwards, I went back to my dressing room and I'm like, 'OK, mom, dad – you go into the Green Room, I'll meet you in a second,' and I called my best friend and just started crying hysterically Read more