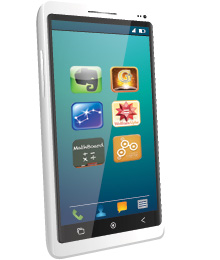 Help your child brush up on the basics and excel in academia with these comprehensive apps ideal for school life.
WORDFLEX TOUCH DICTIONARY
Like a dictionary 2.0, Wordflex Touch Dictionary maps the bottomless depths of language for easy and insightful user navigation. Search a specific word to find its definition, syntax, synonyms and more, all organized in malleable word-trees of expandable nodes – a handy sidekick for those English essays or for bolstering vocabularies.
GRAMMAR UP
With over 1,800 questions, Grammar Up is an excellent tool for learning the intricacies of English grammar. From word choice to verb tense, explore 20 topics delivered through randomized tests Read more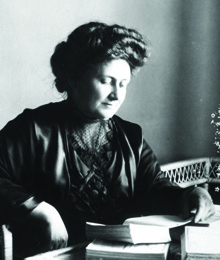 The Montessori method has methodically swept across the educational landscape, fostering young minds to think independently and shepherding parents to give their fawns a fair shot at a ripened yet revolutionary form of learning. With thousands of private and public schools across North America carrying on this legacy, why are Maria Montessori's early 20th century revelations still so relevant?
The answer to this question is something John Chattin-McNichols, an associate professor of education at Seattle University, stumbled upon after he embarked on a serendipitous trip to Bergamo, Italy in 1970 — exactly 100 years after Montessori was born in a small town just a few hours away. At the time, the-then 20 year old was working as a summer helper at a Montessori school in the U.S., teaching preschoolers archery, ice-skating and other activities when he was approached to attend a training course abroad. "Because none of the Read more
Eugene Strauss is one of those rare cases: he's a man who has a love affair with learning and believes in knowledge for knowledge's sake. Greeting people with a sweet smile and gentle handshake, Strauss makes everyone feel instantly comfortable. What are his goals for the upcoming year as a student at Ryerson University? "To survive," he laughs. Strauss is 87.
Born in 1925, his work experience is vast, ranging from waiting tables before the outbreak of WWII, to moving up the ranks with the Ontario government years later. Along the way, his thirst for education gave way to degrees in economics, public administration and psychology. "I wouldn't have done anything much different. I have no serious regrets," he says. One thing that keeps Strauss feeling vibrant in his elderly years is his constant curiosity about the world. Read more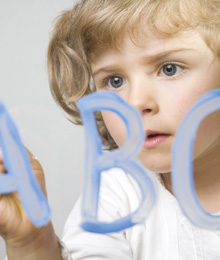 Talk. Walk. Play. The job description of a child may sound simplistic, but babies are in fact involved in the very complex business of brain development.
At this exceptionally young age, babies are engaged in what is perhaps the most important occupation they will ever undertake — learning language. Children quickly discover that communication offers a precious connection to the world in which they can share their likes, needs and feelings, and socially bond with those they love. In fact, no skill will be more critical to a child's well-being and success in life than the skill to communicate.
From the earliest moment, a baby stumbles across the discovery that a cry, gesture or babble are clever expressions of his needs and wants. By his first birthday, he has spent copious amounts of energy Read more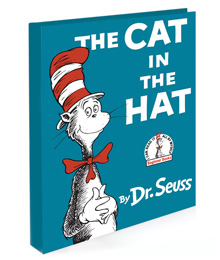 They're the stories that stay with you forever, the ones you've read to your children. They have the words we can't convey, the lessons taught better by a family of bears, and the adventures that can only exist in our imaginations. They are the foundations of our bookshelves, and the tales we'll never forget.
Stuart Little & Charlotte's Web – E.B. White
That philosophical little spider in Charlotte's Web has woven her way into the lives of children and adults with her wise words. From the cheerful "Salutations!" to musings on life and death, E.B. White wrote stories for children, but words that anyone can enjoy.
The Scoop Author E.B.White lived on a farm and kept animals. Some of them have made appearances in Stuart Little and Charlotte's Web.
www.harpercollinschildrens.com
Read more
When the final school bell rings on that hot day in late June, students bolt out of their classrooms. After 10 months of formal instruction, they are ready for a break. But what happens when elementary and secondary level students burn their books for nine weeks?
There are varying opinions about modifying the academic calendar to include a shorter summer break, but what experts do agree on is the need for sustained learning between the months of June and September.
The "summer brain drain" refers to that gap in knowledge that occurs during the summer break. Kids fall behind and forget what they have learned, putting them at a disadvantage when they ring in the new school year. "There is literature out there that speaks to the 'summer learning slide'", says Drew McNaughton, principal of community and Read more