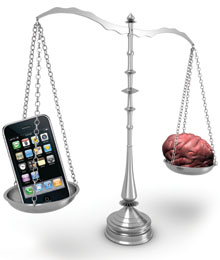 Your day begins early, and whether early is early, or early is afternoon, on the way to work or to play something begins to worry you, something is missing. Presumptions lead to paranoia and, after checking each pocket, portfolio, and underneath each car seat, your paranoia becomes an unwanted reality. You've forgotten the device that was created to help you remember all your important dates, numbers, and notes and without it you are nearly useless. You'll now be forced to use the outdated, bacteria-infested box that for many people entails embarrassment as much as the opportunity to make a phone call – the dreaded public phone.
The smartphone is indeed a very smart phone, much smarter than phones from the past, but placing our social and professional lives in its microchips doesn't leave you with much to do when you accidentally leave it at home. Not having it can Read more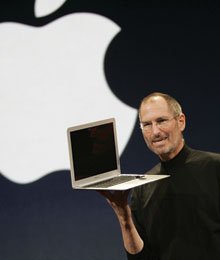 If you were using an Apple computer in the early '90s, you were part of a small cult-like group of people using a deteriorating product. With limited available software, declining sales and the absence of a true leader, Apple was undergoing gloomy technological Dark Ages that made it difficult to stay competitive. This is hard to believe today, where everybody who's anybody has at least one of the company's products.
Whether walking to school listening to your iPod or driving downtown with directions from your iPhone, you're now on the other side of the fence. People everywhere are discovering why stores stock their shelves from top to bottom with Apple products, compared to a small cornered section 15 years ago. Apple can proudly say it's won a hard battle to become No. 1, and fans are no longer part of a tiny sect. Read more