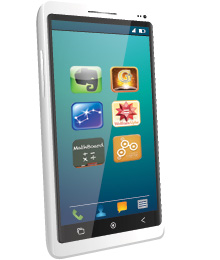 Help your child brush up on the basics and excel in academia with these comprehensive apps ideal for school life.
WORDFLEX TOUCH DICTIONARY
Like a dictionary 2.0, Wordflex Touch Dictionary maps the bottomless depths of language for easy and insightful user navigation. Search a specific word to find its definition, syntax, synonyms and more, all organized in malleable word-trees of expandable nodes – a handy sidekick for those English essays or for bolstering vocabularies.
GRAMMAR UP
With over 1,800 questions, Grammar Up is an excellent tool for learning the intricacies of English grammar. From word choice to verb tense, explore 20 topics delivered through randomized tests Read more