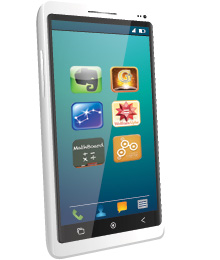 Help your child brush up on the basics and excel in academia with these comprehensive apps ideal for school life.
WORDFLEX TOUCH DICTIONARY
Like a dictionary 2.0, Wordflex Touch Dictionary maps the bottomless depths of language for easy and insightful user navigation. Search a specific word to find its definition, syntax, synonyms and more, all organized in malleable word-trees of expandable nodes – a handy sidekick for those English essays or for bolstering vocabularies.
GRAMMAR UP
With over 1,800 questions, Grammar Up is an excellent tool for learning the intricacies of English grammar. From word choice to verb tense, explore 20 topics delivered through randomized tests Read more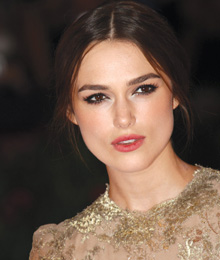 Recently spotted at the Toronto International Film Festival to promote her new film Anna Karenina, actress Keira Knightley is the epitome of glamour. Her bold eyebrows and vibrant lips are right on trend this season. Professional makeup artist Rita Stirpe suggests the following products to achieve Knightley's look:
1. Highlight your cheekbones and create a subtle glow with Benefit's Dallas bronzer. www.sephora.com
2. This limited edition Lipglass in "Restless" can be worn over lipstick for long-lasting shine. www.maccosmetics.com
3. Recreate Knightley's smouldering eyes with the 24/7 Glide-On Eye Pencil in Perversion. www.urbandecay.com
4. Red lips exude confidence and complement Knightley's dark features. Try MAC's Mattene Lipstick in Rouge Eden. Read more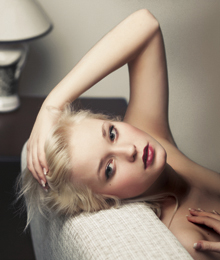 Josie Maran Luxury Bear Naked Wipes
Take care of your sun-drenched skin with these natural makeup removing wipes. A blend of aloe vera, chamomile, cucumber, and vitamin E will soothe and revitalize your complexion. www.sephora.com
Sephora Makeup Bag
This sexy faux-snakeskin makeup bag is perfect for all of your fall essentials. Bold, stylish and compact, it's your style sidekick this fall. www.sephora.com
Bobbi Brown Desert Twilight
With eight neutral shades to choose from, this eyeshadow palette will complement the warm fall colours in your wardrobe. www.sephora.com Read more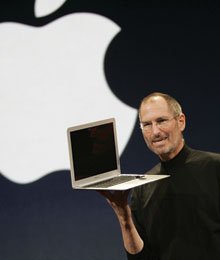 If you were using an Apple computer in the early '90s, you were part of a small cult-like group of people using a deteriorating product. With limited available software, declining sales and the absence of a true leader, Apple was undergoing gloomy technological Dark Ages that made it difficult to stay competitive. This is hard to believe today, where everybody who's anybody has at least one of the company's products.
Whether walking to school listening to your iPod or driving downtown with directions from your iPhone, you're now on the other side of the fence. People everywhere are discovering why stores stock their shelves from top to bottom with Apple products, compared to a small cornered section 15 years ago. Apple can proudly say it's won a hard battle to become No. 1, and fans are no longer part of a tiny sect. Read more