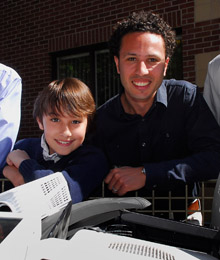 On June 7, 2012, students from the Froebel Education Centre in Mississauga were rewarded a $10,000 technology grant, courtesy of Samsung Hope for Children, for their substantial efforts in the Green Living Show's Passion for E-Recycling School Challenge. In response to this initiative, the 27 elementary-aged kids banded together, gathering an impressive 7,000 pounds of electronic waste (e-waste) in just 10 days. Averaging 261 pounds of e-waste each, more than any of the other participating GTA schools, these children exhibited great strength in small numbers. Read more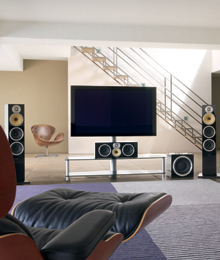 Innovations in modern home entertainment provide a plethora of possibilities for families to enjoy their media however they see fit. Although fascinating, today's technology can be the source of much confusion. Celebrating 25 years of home audio/video experience, who better than the experts at Audio One to provide valuable insights into how new technologies are creating exciting prospects for household entertainment.
"Home entertainment is becoming so customizable it's no longer a question of, 'what can I do with this room, but rather, 'what do you want to be able to do in this room?'" says Gino D'Ascanio, home audio/video specialist and partner at Audio One.
With extensive expertise in high-calibre home theatre and music systems, the team at Audio One is well aware of Read more