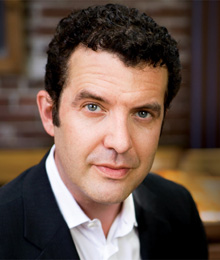 Rick Mercer is an enigma. This might not seem apparent through his playful on-air antics, but behind all the cheeky banter, commercial parodies and in-your-face ranting, there's more to this unadulterated Canadian than meets the eye. It's a lesson I learned early on during our midday sit-down at Allen's in Toronto, one that shines a light on a side of this political satirist that's rarely captured by cameras.
It's Mercer's choice, Allen's, and an excellent one at that. The Irish-American pub on Danforth Avenue, known for its à la carte burger and willow tree-shaded patio, gives a nod to the Emerald Isles via a bar lined wall-to-wall with a generous selection of spirits. Where better to interview a good ole islander like Mercer?
He mentions he likes to pop by for the odd Guinness, but he's ordered an ice water — he's a professional, after all. And, as it turns Read more
Q: Is being mayor of Vaughan everything you expected after 22 years in federal politics?
A: Actually it's a lot more, it's more exciting than I thought it would be. The issues are issues that touch people in a very real way every day, whether they are related to seniors, recreation, or dealing with transit and traffic, and economic development. I think the most exciting part about politics today is the evolution of cities – they are becoming the magnets for investment, creating jobs, providing the quality of life and standard of living for the people – it's been a very fascinating experience. I'm really happy that I came back to the city of Vaughan to take on this role because this is a city where many things are happening. We have a new subway coming up, we have the future development of a downtown core, we're going to see many exciting things occur in the area of culture, sports, the arts, and it speaks to a dynamic process that is taking place in this Read more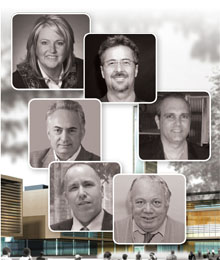 Question marks float like buoys in Vaughan's political waters, where six mayoral candidates tread towards a distant City Hall. Whether or not Mayor Linda Jackson's campaign bid will be able to transcend a trail of controversy is becoming the crux of conversation. The early stages of the municipal election leave many residents wading in a murky reservoir, probing for a channel of transparency.
"It's been entertaining, engaging and bewildering. It will be interesting to see if there is a higher turnout in this municipal election," says Nelson Wiseman, an associate political science professor at the University of Toronto. "What's gone on is quite unusual, quite out of the ordinary, quite wild in terms of the city and the legal cases and the intensity," he adds, mentioning that he's received more calls about Vaughan's election than any other municipality, Read more
With a professional demeanour, welcoming smile and unwavering determination, Joanna Cacciola-Lionti hopes to be your next local and regional councillor. With strength and confidence, she is a woman who sees the problems in Vaughan and refuses to ignore them. "I want our city to be admired and respected, not to be laughed at. You should be proud to call your city home."
Believing that transparency is essential for politics, Cacciola-Lionti feels it's time to bring Vaughan back to the people. "The city really belongs to the residents. We need to move forward: turn the page, look at the past, learn from it and move on."
Cacciola-Lionti touches on the various problems of infrastructure, social services and an unaccountable government. She also voices frustration over traffic congestion and poor public transportation; lack of a communal hospital; and the negative media Read more