Campaigns for change carried two of Ontario's mayoral candidates to political peaks in municipal elections that pulled more people to debate floors and polls in years. The riveting races of Toronto and Vaughan's mayoralties are perhaps two of the most captivating political dramas of this decade.

VAUGHAN
On Oct. 25th, 2010, Canada's fastest growing city saw Linda Jackson's controversial reign come to a heavy halt when she lost her mayoral spot by a landslide to Maurizio Bevilacqua, former Liberal MP.
Bevilacqua, who gave up his parliamentary seat after two decades to dive into Vaughan's mayoral race late last August, is confident that his transition process, along with a mostly fresh-faced Read more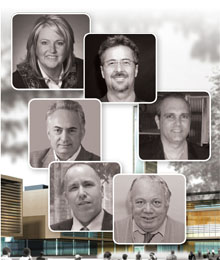 Question marks float like buoys in Vaughan's political waters, where six mayoral candidates tread towards a distant City Hall. Whether or not Mayor Linda Jackson's campaign bid will be able to transcend a trail of controversy is becoming the crux of conversation. The early stages of the municipal election leave many residents wading in a murky reservoir, probing for a channel of transparency.
"It's been entertaining, engaging and bewildering. It will be interesting to see if there is a higher turnout in this municipal election," says Nelson Wiseman, an associate political science professor at the University of Toronto. "What's gone on is quite unusual, quite out of the ordinary, quite wild in terms of the city and the legal cases and the intensity," he adds, mentioning that he's received more calls about Vaughan's election than any other municipality, Read more