Here we are again, the fourth election in seven years. Once more, it's time to batten down the hatches and brace ourselves for the storm of constant campaigning that drowns us in a flood of political rhetoric and opposition bashing. Each candidate is firing on all cylinders, making his or her case to Canadians as to why they're the ideal individual for the job. They slap us across the face with public appearances, on-air interviews and those notorious campaign ads.
Oh, the campaign ads! We've already seen a slew of these political sales pitches that take howitzer-size shots at the competition. You may have sat through the Conservative's commercial proclaiming Michael Ignatieff  "didn't come back for you," or perhaps the Liberal's deceit-abuse-contempt ad targeting the scandals of Stephen Harper's administration, or even Jack Layton's diagnosis on Harper's "not so great" health-care plan. Read more
Campaigns for change carried two of Ontario's mayoral candidates to political peaks in municipal elections that pulled more people to debate floors and polls in years. The riveting races of Toronto and Vaughan's mayoralties are perhaps two of the most captivating political dramas of this decade.

VAUGHAN
On Oct. 25th, 2010, Canada's fastest growing city saw Linda Jackson's controversial reign come to a heavy halt when she lost her mayoral spot by a landslide to Maurizio Bevilacqua, former Liberal MP.
Bevilacqua, who gave up his parliamentary seat after two decades to dive into Vaughan's mayoral race late last August, is confident that his transition process, along with a mostly fresh-faced Read more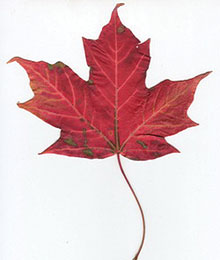 During elections, voters face the dilemma of choosing the right leader for their community. The next time you cast your ballot, take into consideration the words of Dutch jurist Hugo Grotius: "A man cannot govern a nation if he cannot govern a city; he cannot govern a city if he cannot govern a family; he cannot govern a family unless he can govern himself; and he cannot govern himself unless his passions are subject to reason."