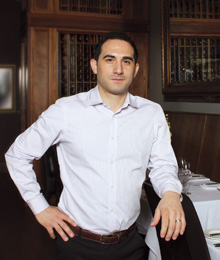 Nothing caps off a long week like a decadent evening out at a first-class restaurant. But what really makes a great dining experience? Is it the mouth-watering cuisine? The relaxing and welcoming atmosphere? The exceptional service from a maître d' who inspects each plate before it's served? Or a seemingly endless wine list with world-class vintages from top vineyards? At Vinsanto Ristorante, each of these things is an integral part of the whole package.
Much like the delectable baked oyster mushrooms from its popular antipasto Funghi di Bosco, this is just the start of the Vinsanto Ristorante experience. "My motto is passion, ambience and decadence," says John Di Vittorio, owner of Vinsanto Ristorante. "That's what I've strived for from Day 1." It's this uncompromising dedication to the perfect dining experience that has Read more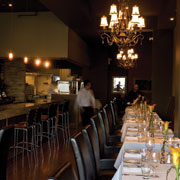 Fresh off its recent renovation, Vinsanto Ristorante unveils an extended seating area just in time to celebrate its fifth anniversary. Now, even more patrons may enjoy decadent first-generation Italian entrees, dinners and desserts, all artistically arranged in a unique and surprising fashion that's rarely seen on Vaughan's dining scene. www.vinsanto.ca
Left – A recent addition allows for extra seating so even more guests can enjoy Vinsanto's mouth-watering Italian delights.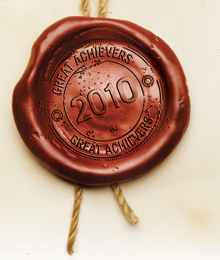 Great Irish playwright, George Bernard Shaw, once wrote: "People are always blaming their circumstances for what they are. I don't believe in circumstances. The people who get on in this world are the people who get up and look for the circumstances they want, and, if they can't find them, make them." City Life magazine introduces booming entrepreneurs in the GTA who have carved their own successful existences. These great achievers give us a good reason to never give up. All admirable and ambitious, with impressive businesses, these inspiring community icons are showing our readers what it takes to lead successful lives and achieve their goals. Read more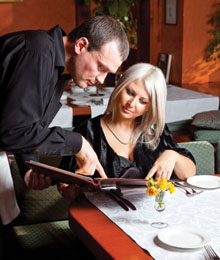 If you're looking to invigorate your taste buds with a rich and warm meal, turn to Vaughan to feed all your needs.
1. Di Manno Ristorante
www.dimannoristorante.com | 905.707.5888
Visit Di Manno for an unforgettable experience complete with a meal that melts in your mouth. The chic, romantic ambience accompanied by a welcoming staff has Vaughan residents raving. Whether it's a light lunch, a delicious dinner or a catered event, Di Manno Ristorante has it all.
2. Nawab Authentic Indian Cuisine
www.nawabindiancuisine.ca | 905.707.5002
Indulge in exotic spices at Nawab Authentic Indian Cuisine. Blending rich and silky curries that vary from mild to hot Read more
When a restaurant operates on an essential motto of ambience, decadence and passion, you know its cuisine is something out of the ordinary. Vinsanto Ristorante offers this exquisite seafood pasta dish, guaranteed to tantalize the palate and make your guests beg for more. And if you don't have time to make it, Vinsanto's doors are open. www.vinsanto.ca
In a large skillet, heat one tablespoon of olive oil, then sauté the onion and garlic for two minutes. Add the saffron threads, fish broth, fresh chives, butter, chopped basil, dry white wine and heavy cream. Read more
Like an elegant dining room in a private Florentine Villa, Vinsanto is intimate, relaxing and warm. With its Florentine décor, complete with antique chandeliers, owners John and Marco are ever-ready to assist or chat with diners, as are the entire staff. These two longtime friends quickly established Vinsanto as a favourite venue among patrons, thanks to the winning combination of great-tasting food, attention to detail and sexy ambiance. Talented musicians play live music, creating a classy, vibrant atmosphere. The homemade Gnocchi with Cream Sauce, Linguini Vinsanto, and Grigliata di Pesce are second to none. Read more