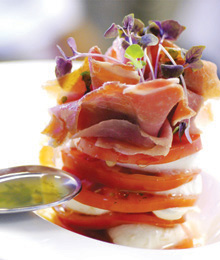 FIRST PLACE: T2 LOUNGE This resto-lounge has given our readers the best of both worlds. With delicious dishes made by award-winning chef Domenic Chiaromonte, and an appealing bar-like atmosphere, T2 Lounge received an overwhelming response and came out on top as Vaughan's Best Restaurant! Year-round, this front-runner caters special events. Many private areas are nestled into this spacious restaurant, such as the decadent dining room that overlooks the bar and dance floor. The heated patio features live entertainment and mingling patrons, changing the pace after diners have enjoyed an impressive Chiaromonte creation.
The Italian fusion cuisine may be one reason our readers have named T2 their favourite place to wine and dine. Owner Enzo Commisso recommends sharing an appetizer platter with friends. The innovative Italian sushi starter made with risotto, prosciutto, bocconcini, basil olio and spicy sriracha crema has people coming back for more. Unsurprising after years of experience, Chiaromonte's dishes are complimented daily. "He has basically travelled the world and he's won many awards," says Commisso of his business partner. "He's a fantastic chef. The food presentation and plating is phenomenal."
Since its doors opened almost three years ago, T2 has been giving clients an unparalleled experience. An astonishing 650 people attended the restaurant's grand opening, which was a big indication of the success that would follow. "It was an accomplishment," says Commisso of the turnout. From that day forward, T2 continued to offer good food, a good time and good music.
"A common compliment is that people think they're downtown," he says. Romantic interior décor, including mirrors and chandeliers, adds a luxurious element to the restaurant. T2's atmosphere is what sets it apart from the rest. Unlike regular restaurants, it keeps its doors open and the party going until 2 a.m. The lavish lounge makes people feel right at home. "We're not big on turning over tables — once you're here, we don't want you to leave," says Commisso, who was born and raised in the restaurant industry.
Expanding their business, Commisso and Chiaromonte have opened up a sister company called C2 Catering Couture with Jeff Berg and Alison Kadlovski of Double Chocolate Fountain and Fun Foods. Now crowned Vaughan's Best Restaurant by our readers, T2 will continue to impress Vaughan residents with impeccable food and irresistible festivities.
905-850-9990
www.t2lounge.com
---
SECOND PLACE: MOTORINO ENOTECA For our readers, Motorino is that home away from home. With a convenient and cosy location, this Italian restaurant has touched the hearts of Vaughan residents and become a popular dining destination. The enthusiastic staff at Motorino describes the atmosphere as relaxed and European. Sitting in a restaurant category of its own, Motorino creates classic Italian food in a young and trendy environment.
Authentic cuisine, which includes stuffed focaccia, wood-fired Neapolitan pizzas and handmade ricotta gnocchi have made this eatery a family favourite. "We sponsored our chef from Italy," says Nancy Babochian, who has been around the restaurant business since she was a young girl. "It doesn't get anymore authentic than that." Motorino only opened its doors a year and a half ago, and since then, has seen clientele fall in love with its cuisine.
Motorino brings classic Italian dishes to a homey environment in Vaughan. Patrons are often impressed with the wine list and the freshness of each dish. "Everybody loves the food," says Babochian. "We'll be changing the menu every year." Keeping Vaughan residents interested with new dishes and satisfied with old favourites, Motorino has been awarded the position of first runner-up by City Life readers and loyal customers.
905-264-1911
www.motorinoenoteca.com
---
THIRD PLACE: ZIZI TRATTORIA This rustic Italian restaurant prides itself on friendly service and traditional dishes. "We're not pretentious at all," says Ara Iskender, co-owner of Zizi Trattoria. "I treat people the way I want to be treated when I go to a restaurant." This business approach, along with the delicious cuisine by chef and co-owner Bill Zaya, has won over many City Life readers. Known for its gnocchi, veal marsala, homemade pasta and daily fish specials, Zizi uses quality ingredients and knows what it takes to satisfy its customers. "There's a big Italian community [in Woodbridge], and they appreciate good food, good Italian meals." Heartfelt tradition and authenticity is felt throughout this establishment.
After a decade in Toronto, owners Iskender and Zaya decided to move north to a neighbourhood they knew and loved. Now in business for 17 years, Zizi has made a mark in the restaurant industry. As a family-oriented trattoria with a great reputation in Vaughan, it was voted second runner-up in this contest. Zizi has made an impression on customers, new and old. "I would say the best compliment we ever received was from an 80-year-old man," says Iskender. "He said our tomato sauce is better than his wife's." Let's hope she's not reading this.
905-850-9875
www.zizi.ca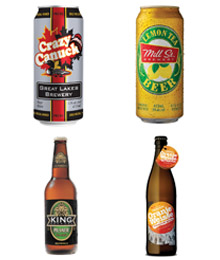 Nothing beats a cold beer on a hot summer day. The thin layer of foam capping a frosty mug; the refreshing, hoppy taste kissing your lips and fighting off the relentless heat – it's a welcome relief from the sweltering midday sun. Indeed, beer is the go-to drink for many Canadians, especially when the summer hits. But while we're quick to grab a two-four from the big -name brands, a little exploration cracks open a world of novel beers and rarely experienced flavours, courtesy of local craft breweries.
Phil DiFonzo, brew master at Nobelton's King Brewery, feels the palate of Canadian beer drinkers is evolving towards flavour-forward blends that deliver more than just inebriation. "There's a beer drinker out there that thinks the best beer is the cheapest beer," he says, explaining how many shop with an as-many-beer-for-as-cheap-as-possible attitude. However, that breed is dying. "We're now getting
Read more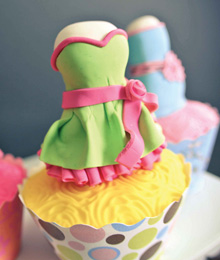 Red velvet, classic vanilla and chocolate are all flavours we're familiar with, but when you venture into one of these boutiques, you'll experience the craze that's hit North America. With a history rooted in the late 18th to early 19th century, the treats aren't new to the sweet scene, but as of late, specialty cupcake shops have been popping up across Toronto and the GTA, prompting competition that has inspired some of the most intriguing of new flavours. From clever options like s'mores and blueberry champagne, we've found Vaughan's most delicious spots to satisfy your cupcake cravings.
We Bake in Heels
A need for change brought two friends together to open We Bake in Heels. With Catherine (Cat) D'Agostino developing recipes, and Adrienne D'Amico handling operations, it's been a match made in cupcake heaven since the shop opened in 2009. "We make Read more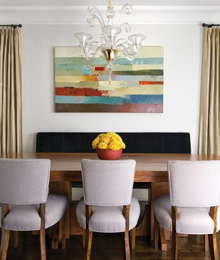 There are opportunities to experience unique design in every facet of your life. Discover the possibilities with the distinct products fashioned by these cooks, designers, artists and events from across the city. Add some flavour to your world.
Read more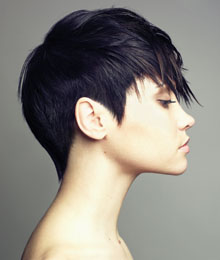 Wearing white from head to toe, the stylists at Fiorio Vaughan create a magnetic atmosphere that leaves clients coming back for more. Living up to the reputable name, every stylist is talented, creative, and loves what they do.
Lucky for us, Antonio Piro, associate owner of Fiorio Vaughan, met the love of his life when he came to Canada nine years ago. Although he left his home in Italy to be with his wife, Piro made sure he didn't leave his passion, zest for life, and breezy personality behind.
Piro enjoys exploring his creative side with short and edgy haircuts, but he assures clients that he only designs hairstyles that will suit their personality and lifestyle. "If I cut and style your hair and then you go home and you can't style it yourself, that means I failed," says Piro. Fiorio stylists always strive to combine creativity with Read more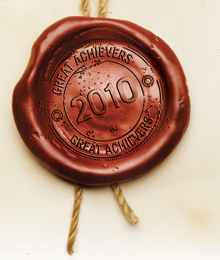 Great Irish playwright, George Bernard Shaw, once wrote: "People are always blaming their circumstances for what they are. I don't believe in circumstances. The people who get on in this world are the people who get up and look for the circumstances they want, and, if they can't find them, make them." City Life magazine introduces booming entrepreneurs in the GTA who have carved their own successful existences. These great achievers give us a good reason to never give up. All admirable and ambitious, with impressive businesses, these inspiring community icons are showing our readers what it takes to lead successful lives and achieve their goals. Read more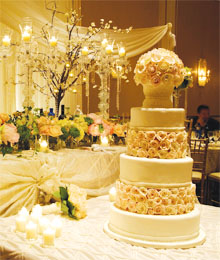 Not many banquet halls are quite like The Venetian, where you can look around and admire huge mosaics and glance up at a ceiling decorated with inspiring paintings and mouldings. The lobbies feature double tiers of gold, off-white and beige. The light reflects on the colours, juxtaposed with those of the mosaics and paintings to create an architectural masterpiece – a hall that not only displays art but is, in itself, a work of art.
The Venetian accommodates a variety of events, cultures and needs. It hosts everything from bachelor parties and showers to sacraments and weddings, including bar and bat mitzvahs and can cater to a wide variety of cuisines including Kosher, European, Chinese and Middle Eastern. Clients can also opt for a more traditional menu. "We pride ourselves on the diverse selection of food and services offered," says owner Joseph Mete. Read more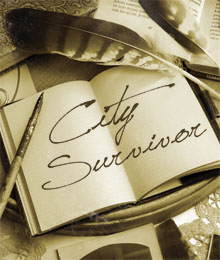 Stretching back in time, Vaughan, named after a peace negotiator in 1792, showed much promise for becoming a booming hotbed of success. And the young founders who planted their entrepreneurial roots in the area served as symbols of opportunity, promise and hope.
Many companies, some established as far back as 1923, still exist today. Built upon hard work, dedication and good values, they have become the legs this city stands on. Once a barren landscape, Vaughan is now a thriving metropolis, thanks to these business beacons.
Read on to find out how these pillars of success have shaped the face of the community, proving that business is much like a merry-go-round – ever-turning with challenges and prosperity. Read more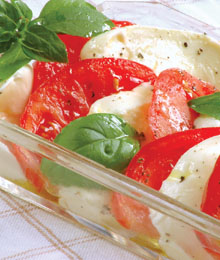 Rich and creamy, strong or intense; whichever way you slice it, cheese is a blissful indulgence. As the companion to the cracker and the soulmate of wine, cheese enhances the taste of other foods, and is simply delectable – even when enjoyed alone.
In an age of after-dinner cheese platters and wine parties, artesian cheeses have become a symbol of culture, refinement and eminence. Whether you're rubbing elbows at a fundraiser or fine dining in the city, there's a good chance that cheese will be part of the big night. And of course, there's no doubt that you just can't throw the perfect gathering without it. Read more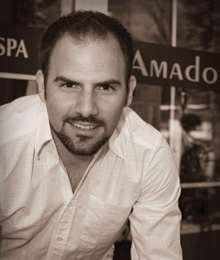 The right haircut can bring about a burst of exhilarating change, provide confidence or even symbolize a fresh new start.
"Hair should reflect the individual, and reveal inner beauty," says Robert Amado, creative director of Amado Salon and Spa. "It's important to take into consideration a client's facial structure, personality and lifestyle in order to create a look that best suits them," he says of his work philosophy.
With 11 years of styling experience under his belt, the Vancouver-born stylist is master of his craft. Revered in his field, Amado pursued illustrious careers at various salons before opening his own this past February. Read more