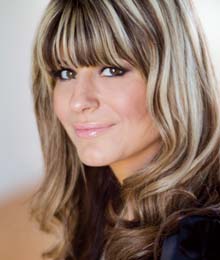 Tease the season for amped-up eyes and angelic complexions. Makeup artist Rita Stirpe shows us how.
1. Express your eyes with a seductive stare using Infallible Never Fail Eyeliner by L'Oréal
2. Kiss your cupid's bow with a stroke of MAC's Subculture lip liner
3. Blend Lise Watier's Couleur Folle Mineral Loose Powder Eyeshadow in Folie D'or for a star-studded wink
4. Create a sultry smokescreen with the Black Pearl Eye Palette from Bobbi Brown
Read more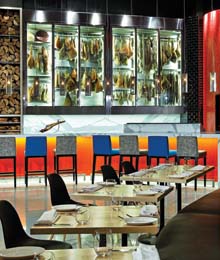 When it comes to the palate of the experienced epicurean, ambiance is a distinct necessity. It involves an unabashed drive to beautiful design, a commitment to exceptional service and an irresistible selection of gastronomic creations. For the seasoned restaurateur, it's a road map to raising the roof for those that crave the wow factor. "This is an urban restaurant for the suburban patron — someone searching for a downtown feel without leaving home," says Luigi Beccati, owner of A1 Autostrada in Vaughan. "And it's all about family and good food."
A restaurateur and chef with over 20 years of experience, Beccati's unending search to reinvent the dining experience has culminated in an innovative concept that began two and a half years ago. Guests are immediately welcomed into a sublime setting that ingeniously simulates the adrenaline rush of riding in a supercar. Designed by the award-winning firm II BY IV DESIGN, the spacious interior is awash with pops of colour, subway-inspired graphics, marble fixtures and a pizza oven blazing with a mosaic of red-orange tiles. A wine cellar and trendy prosciutto bar displaying market-style charcuterie are among the restaurant's favoured features. A glance at the sunken dining area in the heart of Autostrada reveals a table for eight embraced by a mesh fabric scrim. The centrepiece showcases a sentimental print of Italian people gathered in tradition. Speeding along the wall of the main dining area is a customized Pirelli tire tread, achieved by individually placed, luminescent tiles that result in a stunning 3D feature. In 2011, Boutique Design Awards praised Autostrada with a Best Restaurant award.

Read more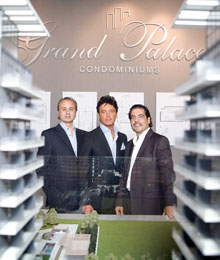 A new standard of grandeur is coming to Richmond Hill, and its name is Grand Palace Condominiums. While its lavish amenities and stunning edifice exudes opulence of the highest order, this palace isn't reserved for royalty. Its project leads, Stefano Guizzetti, Jack Scivoletto and Albert Gasparro, share a spectacular vision for this city on the rise, and it's one that doesn't cost a king's ransom.
With a name like Grand Palace, thoughts of unbridled luxury accessible only to the city's elite may parade by one's mind. But the Guizzetti Corporation team puts a halt to such processions. "It's luxurious, but it's affordable luxury," says Scivoletto, vice-president of Guizzetti Corporation. "We're trying to update the city's esthetic; to bring it up to the class it deserves." The plan is to reach beyond the now customary fare of condo living that's springing up across the GTA, to accent Richmond Hill's skyline with progressive style and to create a community that caters to and complements modern lifestyles, all starting from the low $300,000s.
Designed by renowned architectural firm Hariri Pontarini Architects, which has worked on other notable landmarks such as York University's Schulich School of Business, Grand Palace's three exquisite glass towers are fashioned with contemporary design unique within the city. Thanks to soaring nine-foot ceilings and stylish glass walls, which both come standard in each of the 524 units, living spaces are bathed in natural light. Sleek fixtures and energy-efficient appliances including Fisher & Paykel refrigerators and Whirlpool stainless-steel dishwashers, ovens, microwaves and full-sized stacked washers and dryers enhance the open-concept suites. Granite countertops and premium porcelain tiles are also standards, further adding to the prestige.

Read more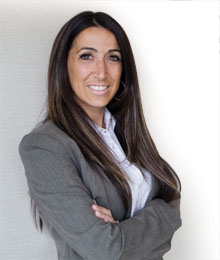 1. If I have mortgage default insurance do I also need mortgage life insurance?
Yes. Mortgage life insurance is a life insurance policy on a homeowner, which will allow your family or dependants to pay off the mortgage on the home should something tragic happen to you. Mortgage default insurance is something lenders require you to purchase to cover their own assets if you have less than a 20 per cent down payment. Mortgage life insurance is meant to protect the family of a homeowner and not the mortgage lender.
2. What steps can I take to maximize my mortgage payments and own my home sooner?
There are many ways to pay down your mortgage sooner that could save you thousands of dollars in interest payments throughout the term of your mortgage. Most mortgage products, for instance, include prepayment privileges that enable you to pay up to 20 per cent of the principal (the true value of your mortgage minus the interest payments) per calendar year. This will also help reduce your amortization period (the length of your mortgage). Another way to reduce the time it takes to pay off your mortgage involves changing the way you make your payments by opting for accelerated biweekly mortgage payments, which will not only help you pay off your mortgage more quickly but will also save you a significant amount of money over the term of your mortgage. Visit me to find out which strategy suits your specific needs.

Read more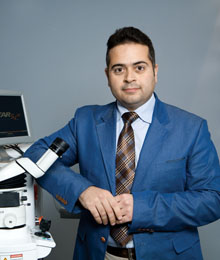 There's more to Dr. Mark Fava than meets the eye. Educated in prestigious universities across Canada and taking the road less travelled to the U.S. to further pursue his passion for eye health, the born-and-raised Vaughan native is now a leading authority in ophthalmology. And where better to cultivate his homegrown skills than the place where he first envisioned a future in medicine. "My roots are here," explains Dr. Fava, who recently left Boston to debut an innovative, full-service practice in Vaughan. "Eyes Above Toronto represents my homecoming."
Introducing a new generation of eye care to the city, Eyes Above Toronto fuses a patient-driven approach with state-of-the-art procedures. Fitted with the most advanced diagnostic equipment and medical technologies to treat the tertiary stage of eye disease, the clinic welcomes patients with friendly staff members and a warm, comforting environment. Among its star technologies is the iLASIK platform, a revolutionary bladeless procedure in laser vision correction that reshapes the cornea to correct your vision. Safe and painless, the sophisticated procedure is also efficient, requiring about 10 minutes per eye and one weekend of recovery time. "We're giving patients not just the freedom from glasses, but the ability to see the world," says Dr. Fava, who coedited Cornea and Refractive Atlas of Clinical Wisdom (2011), a medical book that shares invaluable clinical experience from authoritative voices in cornea and refractive surgery. "It's quite an amazing experience to wake up in the morning and not scramble to find your glasses because you can now see."
Read more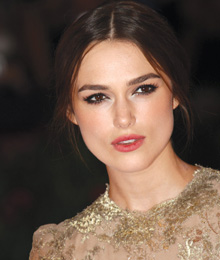 Recently spotted at the Toronto International Film Festival to promote her new film Anna Karenina, actress Keira Knightley is the epitome of glamour. Her bold eyebrows and vibrant lips are right on trend this season. Professional makeup artist Rita Stirpe suggests the following products to achieve Knightley's look:
1. Highlight your cheekbones and create a subtle glow with Benefit's Dallas bronzer. www.sephora.com
2. This limited edition Lipglass in "Restless" can be worn over lipstick for long-lasting shine. www.maccosmetics.com
3. Recreate Knightley's smouldering eyes with the 24/7 Glide-On Eye Pencil in Perversion. www.urbandecay.com
4. Red lips exude confidence and complement Knightley's dark features. Try MAC's Mattene Lipstick in Rouge Eden. Read more
Today's generation has come to expect results that are as effective to our self-confidence as they are efficient to our busy schedules. Specializing in the beauty industry's most innovative skin care systems, The Laser Generation Anti-Aging Clinic stays ahead of the curve with groundbreaking alternatives that not only garner immediate approval, but are also non-invasive. "We strive to offer the best, the latest, the most comfortable and effective treatments to our clients," says Suzie Swica, owner and director of clinical services of The Laser Generation.
Recently joining its impressive collection of rejuvenation and resurfacing treatments is the Icon Aesthetic System and the Acleara Acne Clearing System, two highly advanced treatment platforms from laser research leader Palomar Medical. The Laser Generation is one Read more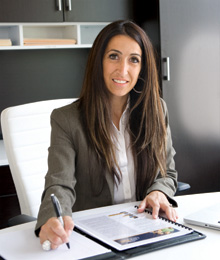 Cristina Piccirillo's journey in the world of finance began 15 years ago. As a reputable mortgage broker with Dominion Lending Centres, she has developed a devoted clientele that depends on her expert advice for their most important purchase. "Helping my clients achieve their goals is truly rewarding," says Piccirillo, who's committed and dedicated to achieving client goals and satisfaction.
Whether you're buying or refinancing a home, weighing the pros and cons of a vacation property or managing your home during a difficult time, Piccirillo delivers first-rate service in a timely, professional manner. "Your mortgage is one of your biggest expenses, which is why we're here to help provide people with the best interest rate and mortgage terms that we possibly can," she says, adding that clients can save a substantial amount on the term of their mortgage by Read more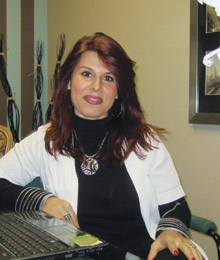 Everyone wants to achieve his or her best self yet, but the challenges of daily life make it hard to keep up with appearances. Neece Electrolysis founder Angela Martino takes her clients from flab to fab in just 45 minutes with a star treatment readily available at her clinic. A firm start to your day begins with VersaSlim, an innovative body reshaping treatment that breaks down fat cells to contour your curves and promote inch loss. While the level of benefit varies within each individual, VersaSlim provides a non-invasive, pain-free option for rapid results in as little as eight sessions.
Following this treatment, Martino shakes things up by incorporating the T-Zone Vibration Machine. This highly effective device complements the body reduction efforts of VersaSlim while increasing metabolism, burning more calories and stimulating the Read more
Over the past three years, housing prices have appreciated in the vast majority of regions across the country. This solid growth has generated a general worldwide consensus that Canada's real estate market is safe and sound.
Toronto's market fared notably well during this period. When compared to August 2011, selling prices for August 2012 increased nearly 6.5 per cent to an average of $479,095 per home. This substantial growth was propelled by the city's low-rise home segment, which includes a 15 per cent price increase in single-detached homes.
Overall, sales may have been down this year in the GTA, but new listings were as well. Accordingly, market conditions held firm due to Read more