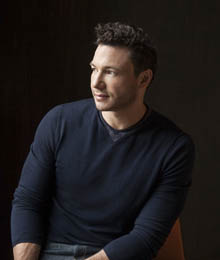 There's a sizzle of spirit spilling through a Vaughan Chapters, and of its endless rows and stacked tables of literature, the open book is Rocco DiSpirito. He's walking in brown leather shoes and fitted in an olive zip-up, weaving through a fidgeting crowd. A woman brazenly shouts out a dinner invitation to him, and he presses a mic to his mouth. "Buy a book or give me a hug," he deadpans. A shameless grin spreads across her face as he wraps his arms around her. The audience inches close.
The American celebrity chef and bestselling author from New York City is in town to promote his latest cookbook, and while expounding the virtues of healthy food, he's unabashed when confessing an erstwhile sweet tooth for saccharine cinnamon rolls. "I had an addiction to Cinnabon — it was harder to break than my crystal meth habit," he jokes, the crowd doubling over in a fit of laughter. Continuing to quip and cajole and lightheartedly lecture on Japanese kale and kamut, he concludes his visit with personalized autographs and photos that stream through the Twitterverse.
However comfortable he appears to be in his own skin, DiSpirito surprisingly had difficulties achieving a level of assuredness that leaves audiences enraptured.
A few meals before, at Alimento Fine Food Emporium in Toronto, he's sipping on espresso at a table tucked away from the lunch crowd. Vividly recalling his early days, the cordon bleu cook, food show host and former culinary judge was once gripped by self-consciousness. "I have to tell you of the days I was frightened over my own shadow. I used to practise Today segments in the private dining area of my restaurant: a host would play Matt Lauer and a hostess would play Katie Couric. When you have to be yourself on TV, the anxiety of worrying whether that self is the self everyone will like just gets to you." He moderates the disclosure with a bon mot, his modus operandi. "I take medication now, so it's much better." At 46, his charm braises in a drum of alacrity.

Read more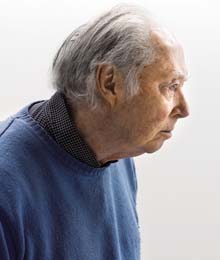 It's tough to keep up with Michael Snow. The 84-year-old juggernaut of art, who over the years has entranced the public imagination with such iconic works as the odyssey of grandiose geese in Flight Stop at the Eaton Centre, the sculptural gazers that toast the facade of the Rogers Centre in The Audience and the landmark film Wavelength, continues to provoke and stretch artistic paradigms in Canada and beyond. Unrelenting in his ability to transform and shape our visual perceptions of art, his current master strokes include "Objects of Vision," an exhibit at the Art Gallery of Ontario (AGO), In This Way, a video installation featured in the National Gallery of Canada's exhibition "Builders," and a glowing canvas display that will climb its way up the Trump Tower in Toronto, illuminating a spectrum of light and Snow's innovation and resilience. With works housed in prestigious galleries the world over, the thriving, decades-long career of Snow is a portrait of his permanence. The pluralist sees beyond single artistic realms, comfortably drifting through mediums, flowing through time with experiential art as new and relevant today as if unveiled decades ago.
What inspired you to create the 14 works that constitute "Objects of Vision," your exhibit on display at the AGO?
It's an assembling of works from various periods. I won the Gershon Iskowitz Prize, and one part of it is that you can have an exhibition at the AGO. And for many years I'd been thinking about attempting to bring together these separate sculptures that had been made at different times. The Gershon Iskowitz Prize was an opportunity to finally bring them all together and see what they kind of said to each other.
Read more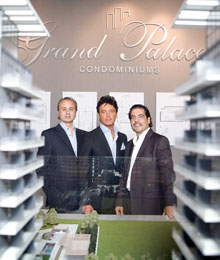 A new standard of grandeur is coming to Richmond Hill, and its name is Grand Palace Condominiums. While its lavish amenities and stunning edifice exudes opulence of the highest order, this palace isn't reserved for royalty. Its project leads, Stefano Guizzetti, Jack Scivoletto and Albert Gasparro, share a spectacular vision for this city on the rise, and it's one that doesn't cost a king's ransom.
With a name like Grand Palace, thoughts of unbridled luxury accessible only to the city's elite may parade by one's mind. But the Guizzetti Corporation team puts a halt to such processions. "It's luxurious, but it's affordable luxury," says Scivoletto, vice-president of Guizzetti Corporation. "We're trying to update the city's esthetic; to bring it up to the class it deserves." The plan is to reach beyond the now customary fare of condo living that's springing up across the GTA, to accent Richmond Hill's skyline with progressive style and to create a community that caters to and complements modern lifestyles, all starting from the low $300,000s.
Designed by renowned architectural firm Hariri Pontarini Architects, which has worked on other notable landmarks such as York University's Schulich School of Business, Grand Palace's three exquisite glass towers are fashioned with contemporary design unique within the city. Thanks to soaring nine-foot ceilings and stylish glass walls, which both come standard in each of the 524 units, living spaces are bathed in natural light. Sleek fixtures and energy-efficient appliances including Fisher & Paykel refrigerators and Whirlpool stainless-steel dishwashers, ovens, microwaves and full-sized stacked washers and dryers enhance the open-concept suites. Granite countertops and premium porcelain tiles are also standards, further adding to the prestige.

Read more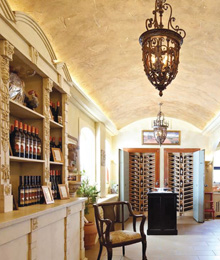 Virtually every start-up starts with a story — the most underrated tool at our disposal. Stories are motivators, inspirational and rewarding at the highest level of personal experience. But stories must be genuine, able to draw the listener in a way, as if those stories were their own.
For Marisa (my wife and partner of 40 years) and I, the motivation driving our desire to develop a winery was stirred by my stint as Ontario's trade representative to Italy — Milan, to be exact. The event was so pivotal to us that we often define our life as before and after Italy. We fell in love with the essence of Italian ingenuity, creativity and outstanding crafted wines. We began to embark on a dream to develop Amarone-styled wines in Canada, with the grapes we grow and subject to the differing climactic conditions. After a few years of talking about our dream, events reminded us that it was time to move forward. In essence, we realized that if a dream is genuine Read more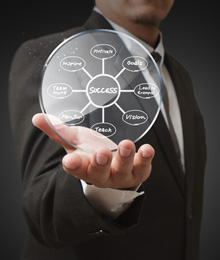 "I have summarized the 73 best ideas/insights/lessons I've learned for winning in business and life below. I hope they help you. And I hope you'll share them with others who will benefit from them. Again, thanks for supporting my mission to help people in organizations around the world Lead Without a Title. I'm grateful. 
" 
Robin Read more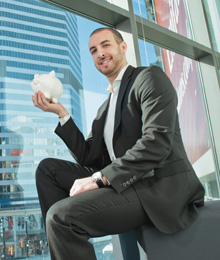 Chris Bryson, CEO and founder of Unata Inc., pulls a fresh Ping-Pong ball out of his pocket and casually serves it across the table, the conversation hot on its tail. With each swing of the paddle, Bryson explains to his opponent, a potential hire, the direction he's aiming his technology company and the vision for his brand. Between backhands and an accelerating rally, the two discuss the speed of the constantly advancing industry, the fundamental shifts required to keep a company relevant and the strategies Bryson implements.
Read more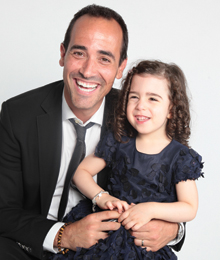 It's one of those dog days of summer, when humidity is hard to deal with and precipitation doesn't help your case, that celebrity chef David Rocco arrives at a Toronto studio. He's breathless and clammy after having had to circumnavigate a tricky maze of staircase and hallway before reaching his intended destination.
Slightly dishevelled but intact from his journey, Rocco reminds us that sometimes life isn't all apple pie and sunshine – even if others wistfully think you're living the sweet life uninterrupted. "Are you kidding? Yesterday, on my birthday, I had one of the toughest days at work – we're doing a new series – and there were some issues that came up. I have a business, a production company, and like any entrepreneur or business person, you have challenges," says the eponymous host and producer of David Rocco's Dolce Vita. "Nothing's easy. The harder you work, the luckier you Read more
It was nearly three years ago when hair stylist-entrepreneur Robert Amado first opened Amado Salon, and he's never looked back since. Through a customer-first philosophy and the skilled hands of innovative stylists, Amado Salon has blossomed into one of Kleinburg's mane attractions.
"If it is one thing that we have learned in the last three years it is that if you take care of the people, the business takes care of itself," says Robert Amado, owner and creative director of Amado Salon. "There are so many factors in running a business, but at the end of the day, it's the people that matter most."
Like the agile scissors of a polished stylist, Amado's empathy towards his clients' needs has shaped this cutting-edge salon into a sanctuary of style and relaxation. Read more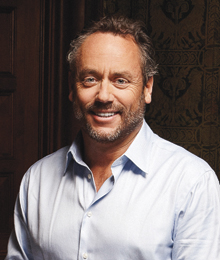 As much as I love the Hollywood classic Risky Business, I'm not sure I want to see a remake where former Dragons' Den star Brett Wilson rocks out in his underwear to Bob Seger's Old Time Rock and Roll. What's that? Wilson's Risky Business is a high-risk, high-reward investment TV show? That sounds more like it.
Based on the British series Beat the Bank, Wilson's latest on-air venture creates opportunities for investors and entrepreneurs alike. An investment-inclined couple is introduced to two opportunities and selects the one they fancy to finance; Wilson backs the other. The two sides then have 30 days to see their prospects flourish or fail.
"Real people show up with their own money," says Wilson, who entertained over 700 business opportunities on Dragons' Den. "We do real follow-ups on real deals in real time and we get Read more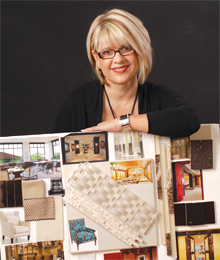 "I can't live without my imagination," says Roula Thalassinos, the owner and visionary behind Stagedfx. With a presence and passion for the home staging and interior decorating business, she doesn't have to.
Growing up, Thalassinos always had a love of beautiful things. "My mother was a custom dressmaker and I would always see luxurious fabrics and one-of-a-kind pieces." Following in her mother's footsteps, this businesswoman first started as a fashion designer for her own successful line of children's clothing. After years of compliments on the look of her home, it was time to apply her knack for decorating and creative vision to yet another endeavour.
Thalassinos soon became an expert in the home staging industry and a successful interior decorator. "When staging Read more