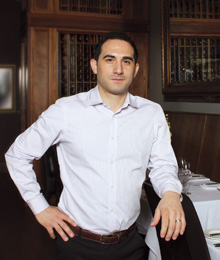 Nothing caps off a long week like a decadent evening out at a first-class restaurant. But what really makes a great dining experience? Is it the mouth-watering cuisine? The relaxing and welcoming atmosphere? The exceptional service from a maître d' who inspects each plate before it's served? Or a seemingly endless wine list with world-class vintages from top vineyards? At Vinsanto Ristorante, each of these things is an integral part of the whole package.
Much like the delectable baked oyster mushrooms from its popular antipasto Funghi di Bosco, this is just the start of the Vinsanto Ristorante experience. "My motto is passion, ambience and decadence," says John Di Vittorio, owner of Vinsanto Ristorante. "That's what I've strived for from Day 1." It's this uncompromising dedication to the perfect dining experience that has Read more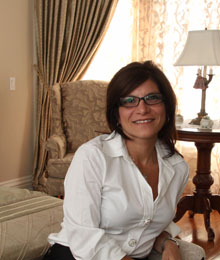 Windows that speak for themselves.
With each stitch and sew, perfection is at its best in the hands of Anna Maria. As a skilled seamstress and accomplished designer, Anna Maria applies her love of fashion to dress your home in haute couture designs. "Drapery brings elegance and style to a space. Essentially, window dressings complete a room while establishing its ambience," says Anna Maria.
With years of experience under her belt, Anna Maria delivers luxurious and unique window designs that work harmoniously with her clients' lifestyles. As a graduate of Toronto's George Brown College's Creative Fashion Design program, Anna Maria infuses refined style and sartorial elegance into all of her work. "My love of fashion carries over to my drapery – it's a Read more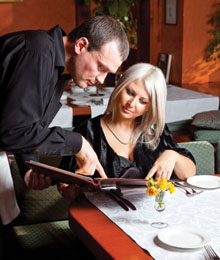 If you're looking to invigorate your taste buds with a rich and warm meal, turn to Vaughan to feed all your needs.
1. Di Manno Ristorante
www.dimannoristorante.com | 905.707.5888
Visit Di Manno for an unforgettable experience complete with a meal that melts in your mouth. The chic, romantic ambience accompanied by a welcoming staff has Vaughan residents raving. Whether it's a light lunch, a delicious dinner or a catered event, Di Manno Ristorante has it all.
2. Nawab Authentic Indian Cuisine
www.nawabindiancuisine.ca | 905.707.5002
Indulge in exotic spices at Nawab Authentic Indian Cuisine. Blending rich and silky curries that vary from mild to hot Read more