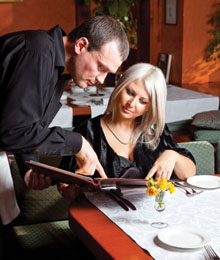 If you're looking to invigorate your taste buds with a rich and warm meal, turn to Vaughan to feed all your needs.
1. Di Manno Ristorante
www.dimannoristorante.com | 905.707.5888
Visit Di Manno for an unforgettable experience complete with a meal that melts in your mouth. The chic, romantic ambience accompanied by a welcoming staff has Vaughan residents raving. Whether it's a light lunch, a delicious dinner or a catered event, Di Manno Ristorante has it all.
2. Nawab Authentic Indian Cuisine
www.nawabindiancuisine.ca | 905.707.5002
Indulge in exotic spices at Nawab Authentic Indian Cuisine. Blending rich and silky curries that vary from mild to hot Read more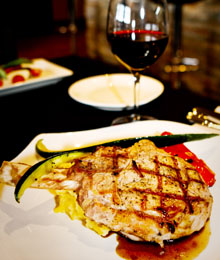 There's something about Mideastro – it's air thick with culture and elegance, it's atmosphere saturated with downtown cool. Tucked away on a quiet street just north of Toronto, every visitor is whisked away on a romantic Italian journey, floated through the Mediterranean Sea and landed on the eastern shores of Israel. A place where East meets West, Mideastro isn't your proverbial restaurant but an opportunity to delve into the mysterious and complex twists and tastes of flavours hailing from influential world-class cuisines, which bubble and melt like a dream on your palate.
A powerhouse when it comes to offering the local dining scene something a little more than the ordinary, Mideastro flexes with versatility. Its subdued décor of flickering candles soothes you, the syncopation of classical jazz from a live band Read more