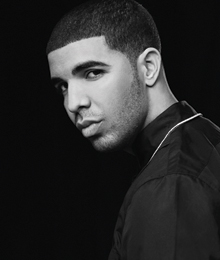 "BE THE CHANGE YOU WANT TO SEE IN THE WORLD." – Mahatma Gandhi
The end of the year often calls on us to reflect on our life and commit to change. But while our trivial promises to eat healthy or become active may serve personal goals, there are those who look to expending positive change to the world around them. Whether or not you conceive or forget your resolutions, the following list of individuals and organizations will inspire you to do more – to be that change that Gandhi asks of all of us.
1.  Robin Sharma
Authoring 11 bestsellers and the founder of Sharma Leadership International Inc., Robin Sharma delivers inspiring and motivational talks to rooms filled with employees from Fortune 500 companies like Microsoft and Nike. Read more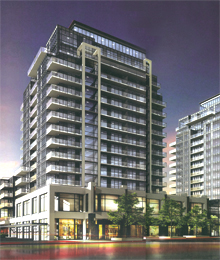 In all its beauty and enterprise, a looking-glass luxury in the heart of Richmond Hill rises to the expectations of its name. The Grand Genesis is a soaring venture, where groundbreaking features have interested buyers enraptured; and crystal-clear views of a transforming city below take luxury towards a limitless sky of possibility. "We are born with one name and I have put mine on this project," says Stefano Guizzetti. The president and founder of the long-established real estate and development firm Guizzetti Developments Inc. partners with Holborn Developments Inc. to bring the height of glass couture to the community of Richmond Hill.
Like a champagne flute overflowing with celebration, a gleaming façade of glass encases exquisite interior design of imported granite and marble-polished surfaces, top-of-the-line amenities and spacious suites. Future residents are welcomed with a Read more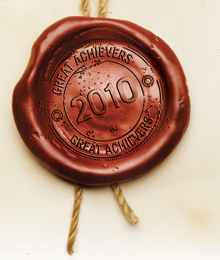 Great Irish playwright, George Bernard Shaw, once wrote: "People are always blaming their circumstances for what they are. I don't believe in circumstances. The people who get on in this world are the people who get up and look for the circumstances they want, and, if they can't find them, make them." City Life magazine introduces booming entrepreneurs in the GTA who have carved their own successful existences. These great achievers give us a good reason to never give up. All admirable and ambitious, with impressive businesses, these inspiring community icons are showing our readers what it takes to lead successful lives and achieve their goals. Read more
On Feb. 27th, 2010, Caliber Homes held the grand opening of its Kortridge Estates presentation centre on the southwest corner of Major Mackenzie and Weston roads. This is Caliber Homes' latest exclusive Read more
On Oct. 2nd, 2009, Hospice Vaughan celebrated an evening dedicated to giving thanks at Le Parc Banquet Hall. Honourable guests included member of Parliament Maurizio Bevilaqua and councilor Read more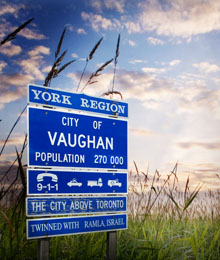 A Toronto Life magazine feature disheartens the Vaughan community, whose major accomplishments are clouded with claims of corruption and scandal.
Every time I'm asked where I'm from I hesitate. I pause because I want to avoid the know-it-all smirk. I equivocate because I don't want to hear the toxic and discriminative comments that fall from ignorant lips. That's not fair to me or any other resident of Vaughan who lives life according to the law.
I'm not naive, but Vaughan is primarily a city full of heart, ­not villains. So why do cantankerous mediums continue to pollute our clean air with what appears to be anti-Italianism and acrimonious sound bites? Read more
Costi Immigrant Services does it again! On June 17th, 2009, at the Diamond Back Golf Club, golf lovers brought forth their gamesmanship to the 8th annual tournament to support a community much less fortunate. After a long, exciting day on the green, guests indulged in a delicious dinner, and gathered to anticipate awards and raffle prizes. www.costi.org