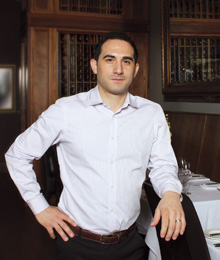 Nothing caps off a long week like a decadent evening out at a first-class restaurant. But what really makes a great dining experience? Is it the mouth-watering cuisine? The relaxing and welcoming atmosphere? The exceptional service from a maître d' who inspects each plate before it's served? Or a seemingly endless wine list with world-class vintages from top vineyards? At Vinsanto Ristorante, each of these things is an integral part of the whole package.
Much like the delectable baked oyster mushrooms from its popular antipasto Funghi di Bosco, this is just the start of the Vinsanto Ristorante experience. "My motto is passion, ambience and decadence," says John Di Vittorio, owner of Vinsanto Ristorante. "That's what I've strived for from Day 1." It's this uncompromising dedication to the perfect dining experience that has Read more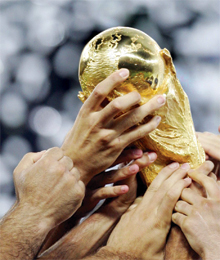 From June 11th to July 11th, 2010, the world will come to a standstill – or at least a 'sit-still' – as arguably the world's greatest sporting event takes place. The FIFA World Cup is a sporting spectacle that transcends age, economic class, social status and even religion. This year, more than 30 billion viewers are expected take in the 64 matches worldwide; this is an incredibly large number given that the global population is around the seven billion mark. In comparison, the Vancouver Olympics drew an audience of 3.5 billion viewers. This kind of audience means huge revenues and huge expenses. South Africa has 10 world class stadiums to host the matches, ranging from seaside stadiums to venues that are at such high altitude that some countries have been forced to train in parallel conditions in order to acclimatize. Five of the stadiums are new or re-built and the other five have had major renovations to ensure the highest standards for the world's biggest stage. All of this comes at a cost Read more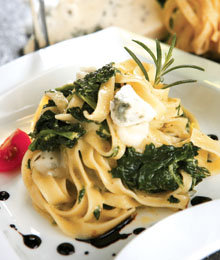 Finding a delicious meal in a friendly urban atmosphere has just become easier. If you're up for an experience that transcends the average date with your local trattoria, it's worth taking a trip uptown. This summer, the opening of Di Manno Ristorante will offer a savoury piece of Italy and a touch of Mediterranean fusion to patrons throughout the city. The upscale eatery is set to unleash some of the freshest and finest gourmet cuisine, combined with an unbeatably warm encounter.
Specializing in preparing heavenly meals is not something the establishment takes lightly. "It's more than just food; it's something social and comforting," says co-founder Nancy Di Manno. "Dining is a great way to unwind with a good glass of wine Read more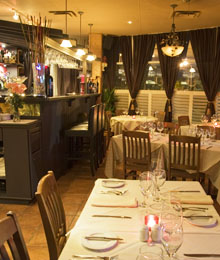 Stepping through a doorway to visit a piece of Italy is not usually the case, but the experience is more than possible at Il Cavallino Ristorante. A place where visitors truly discover cultured cuisine; the establishment has been nourished for over 19 years with a long line of European experience. "I had a place in Toronto for 12 years, after working in Switzerland, Germany, and France, says owner Franco Poletti. "I always worked in the hospitality and hotel industry." Growing up in the restaurant business, Poletti has been surrounded by food his entire life, which is the reason why he knows how to please the palate. Read more