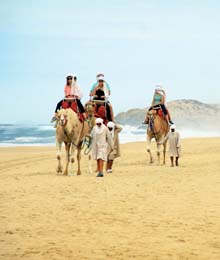 The morning sun begins its ascent, enticing a brilliant wash of new hues over the Pacific Ocean's rising tide. To my left, a series of graceful white caps release as they kiss the shoreline. To my right, the endless desert expanse exhales with sublimity. The setting is Los Cabos, Mexico, but this isn't any ordinary stroll along the beach. The once-in-a-lifetime view flashes into my frame from atop a camel's back as he steadily meanders across a refined blanket of sand that glistens like silk.
This moving Baja experience is just one pinnacle of a multitiered outback and camel safari excursion conceived by Cabo Adventures. After saying good-bye to my new four-legged friend, I arrive at a local ranch to taste and savour delicious regional cuisine. From handmade tortillas to spicy salsas and beans, this culinary stop casts a spell on my palate. True to the flavours of Mexico, the stirring jaunt concludes on a spirited note with a tequila-tasting session. When I arrive back at the Sheraton Hacienda Del Mar Golf & Spa Resort, I feel alive, accomplished and in awe of all I've seen.
My excitement is eclipsed by a state of unparalleled relaxation bestowed by the SOMMA WineSpa at the Fie-sta Americana Grand Golf Resort. The massage I receive after sipping the house special is unique to any other. The oils and aromatherapy being used, such as the ever-popular wine mud, have the essence and aroma of a Mediterranean vineyard. I'm informed that these wine-based products consisting of pips and pulp benefit the body through antioxidants that are absorbed directly through the skin. This is my first time being exposed to what's known as Vinotherapy, and I leave hoping it's not my last.
Read more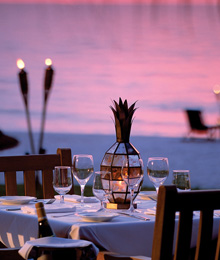 LaPlaya Beach & Golf Resort is a warm Floridian resort featuring tropical greens, warm yellows and floral prints. Located on Florida's Paradise Coast, which is home to exclusive residential communities on finger-like peninsulas, LaPlaya is close to Old Naples, which straddles a strip between the Gulf of Mexico and Naples Bay – a 12-block, L-shaped pedestrian-friendly downtown. It is here where two-storey, pastel-coloured buildings house one-of-a-kind boutiques, restaurants, antiques shops and art galleries, which feature the works by Marc Chagall, Pablo Picasso and Andy Warhol.
Read more
In today's fast-paced, highly connected world, it's not uncommon to suffer from sensory overload. This weekend, turn off the smartphone, hit the highway and escape the hustle and bustle of metropolitan life at these relaxing rustic retreats.
Read more
It happens somewhere between a storied London street and a subterranean society that intimidation sets in. I'm studying an intricate map of colour-coded lines, linking and crossing each other like a game of Snakes and Ladders. Choosing dogged pursuit over walking away with my tail between my legs, I duck into a service station to join bobbing tourists on a nexus of travel and history.
England's London Underground, widely referred to as the Tube, is the oldest of its kind and the busiest in Europe after Moscow and Paris. Much like the octopus of the New York City Subway, the sophistication of the Tube services hundreds of stations across England's Greater London Area, albeit in a cleaner fashion. Its world-class transit network is the second largest in the world, and like an old, lumbering friend, screeches to a halt for underground visits with Big Ben and St. Paul. Read more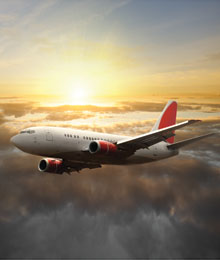 "I didn't know if I was going to live – I was almost killed. I was beaten to a pulp. On my face, on my shoulders, I had nothing but scars. I was afraid that I was dying because I was bleeding inside," says Torontonian Trisha Smith.
Every year, thousands of Canadians travel outside our borders in the hopes of some much-needed rest and relaxation. For the most part, stories about these foreign adventures are filled with sunny skies, blissful scenery and cultural enlightenment. Yet there are rare tales so terrible they resemble a Hollywood drama – stories of detainment, abuse and blatant disregard for personal rights. These horrific circumstances often result from a simple lack of knowledge about local laws and customs. The idea of the law of the land is a very real and powerful concept that still holds true today. Understanding your rights and responsibilities when traveling to Read more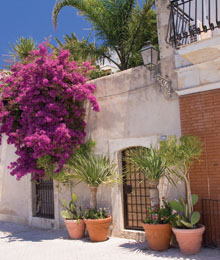 An island in the beautiful Mediterranean Sea makes an ideal vacation destination. With rich history and breathtaking scenery, Sicily is a must-see region of Italy.
Mandranova brings you all the beauty of an island with true Italian hospitality. A comfortable atmosphere, authentic cuisine, first-rate amenities and beautiful surroundings epitomize the Mandranova experience.
To appreciate Italy and all it has to offer, a Mandranova tour package is available. Starting off at the Mandranova hotel, this tour is six days, five nights. From Day 1 to Day 6, there is endless sightseeing in various Italian cities and towns, visits to museums, cooking courses, wine tasting, and leisure activities. Enjoy the architecture, history and overall beauty of Palermo, Agrigento, Caltagirone Read more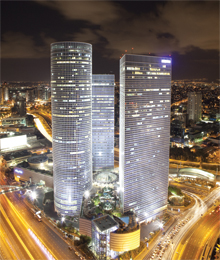 In middle school English class, we are taught that one of the three hallmarks of irony is the difference between appearance and reality. By watching the evening news, casual observers would see Israel only for its ongoing clash with the Palestinians. A closer look reveals all that Israel has to offer.
As the 12-hour flight from Toronto to Tel Aviv nears its end, I have a leg-stretching chit-chat with one of the flight attendants in the centre galley. After asking me where I'm from, he tells me how much he loves flying to Israel, because he takes pride in being able to bring tourists to such a special place. As the Airbus A330 barrels down the runway at Ben Gurion International Airport, the reality of Israel hits me and instantly, I understand that this is a different kind of destination. "It's our pleasure to welcome you to the land of milk and honey," an eclectic group of flight attendants excitedly Read more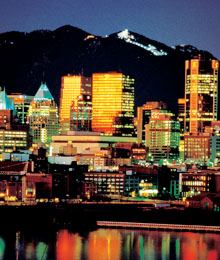 An event so powerful that it brings countries together, building bridges and setting aside differences, the Olympics is a symbol of unity. Encouraging both international competition and cooperation, the Games are a way for diverse athletes to demonstrate great strength and magnitude, the way they did in ancient Greece.
Canada is glowing with pride as it gears up to host Vancouver 2010 – an event to go down in history. Buzzing with anticipation and overflowing with international guests, there's no better time to visit this attraction-laden city. If you're lucky enough to have tickets to the Olympic or Paralympic Games, there's no doubt that you are in for a show-stopping display of athletic prowess. If not, there is still much to see.   Read more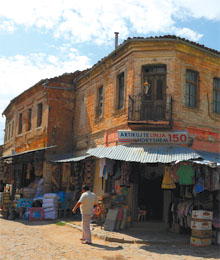 As the bus hobbled across the Macedonia-Albania border, it dawned on me at the time that I only knew two things about Albania. The first is that it is involved in the Kosovo dispute, but I don't know the details. Someone else can sort that out. The second is that, around the start of the 20th century, international cricketer and world long jump record holder, C.B. Fry, was, somewhat bizarrely, offered the throne of Albania. Initial signs, from the time we head across the border and into the Albanian countryside, are that the impression I gleaned from Fry might have some basis. The people look a bit peculiar, such as the guy on the bus who looks like Mel Gibson circa Lethal Weapon with massive mullet and all, crossed with Sylvester Stallone at the end of a Rocky movie once he's had his face punched 200 times. Read more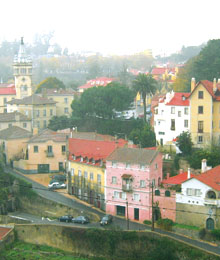 As I gaze out of my tour bus window I am met with majestic meadows, mammoth mountaintops and an affectionate orange sun that insists on spreading its warm rays across the lush landscape. It is the third day of my first trip to Portugal and I've already lost count of the astonishing sights I've seen. When I was invited by Julie Brito of Victours International to join her and a small group on a week-long tour of one of Europe's most distinguished countries, I had little idea just how privileged I was.
We are traveling up a meandering mountain road decorated by fresh foliage perfectly fit for photo-ops. Olive trees and grape vines lead the way to our next destination – Quinta da Pacheca Estate and Hotel, a famous family run company that's recognized for its historic port wine and, most recently, for its elaborate hotel renovations. Read more