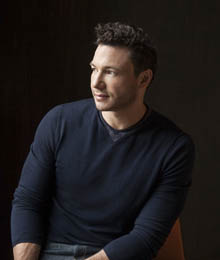 There's a sizzle of spirit spilling through a Vaughan Chapters, and of its endless rows and stacked tables of literature, the open book is Rocco DiSpirito. He's walking in brown leather shoes and fitted in an olive zip-up, weaving through a fidgeting crowd. A woman brazenly shouts out a dinner invitation to him, and he presses a mic to his mouth. "Buy a book or give me a hug," he deadpans. A shameless grin spreads across her face as he wraps his arms around her. The audience inches close.
The American celebrity chef and bestselling author from New York City is in town to promote his latest cookbook, and while expounding the virtues of healthy food, he's unabashed when confessing an erstwhile sweet tooth for saccharine cinnamon rolls. "I had an addiction to Cinnabon — it was harder to break than my crystal meth habit," he jokes, the crowd doubling over in a fit of laughter. Continuing to quip and cajole and lightheartedly lecture on Japanese kale and kamut, he concludes his visit with personalized autographs and photos that stream through the Twitterverse.
However comfortable he appears to be in his own skin, DiSpirito surprisingly had difficulties achieving a level of assuredness that leaves audiences enraptured.
A few meals before, at Alimento Fine Food Emporium in Toronto, he's sipping on espresso at a table tucked away from the lunch crowd. Vividly recalling his early days, the cordon bleu cook, food show host and former culinary judge was once gripped by self-consciousness. "I have to tell you of the days I was frightened over my own shadow. I used to practise Today segments in the private dining area of my restaurant: a host would play Matt Lauer and a hostess would play Katie Couric. When you have to be yourself on TV, the anxiety of worrying whether that self is the self everyone will like just gets to you." He moderates the disclosure with a bon mot, his modus operandi. "I take medication now, so it's much better." At 46, his charm braises in a drum of alacrity.

Read more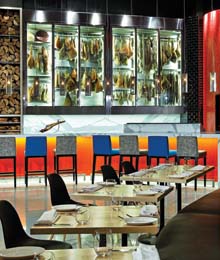 When it comes to the palate of the experienced epicurean, ambiance is a distinct necessity. It involves an unabashed drive to beautiful design, a commitment to exceptional service and an irresistible selection of gastronomic creations. For the seasoned restaurateur, it's a road map to raising the roof for those that crave the wow factor. "This is an urban restaurant for the suburban patron — someone searching for a downtown feel without leaving home," says Luigi Beccati, owner of A1 Autostrada in Vaughan. "And it's all about family and good food."
A restaurateur and chef with over 20 years of experience, Beccati's unending search to reinvent the dining experience has culminated in an innovative concept that began two and a half years ago. Guests are immediately welcomed into a sublime setting that ingeniously simulates the adrenaline rush of riding in a supercar. Designed by the award-winning firm II BY IV DESIGN, the spacious interior is awash with pops of colour, subway-inspired graphics, marble fixtures and a pizza oven blazing with a mosaic of red-orange tiles. A wine cellar and trendy prosciutto bar displaying market-style charcuterie are among the restaurant's favoured features. A glance at the sunken dining area in the heart of Autostrada reveals a table for eight embraced by a mesh fabric scrim. The centrepiece showcases a sentimental print of Italian people gathered in tradition. Speeding along the wall of the main dining area is a customized Pirelli tire tread, achieved by individually placed, luminescent tiles that result in a stunning 3D feature. In 2011, Boutique Design Awards praised Autostrada with a Best Restaurant award.

Read more
During our childhood in northern Italy, my brother Dante and I were brought up on our mother's homemade cooking. Her version of Italian food was simple and healthy, always using fresh and local ingredients. When we first opened Piola restaurant in 1986, our goal was to share our mother's style of cooking in an environment that showcased Italy's cultural esthetic.
From the very beginning, we wanted Piola's kitchens to duplicate the way we cook at home with our family and friends. Our mother always told us, "Simple is best," and I think too many chefs these days are complicating Italian cuisine. When we eat at home we don't have excessive garnishes on the plate, so why would we do that in a restaurant? Cooking should be simple. We use the best produce straight from local farms, with the least amount of intervention before presenting it to customers. Read more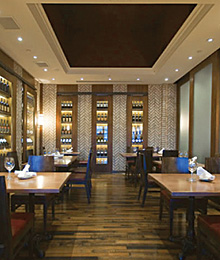 1. SARPA Becoming a local favourite for York Region foodies, Sarpa's relaxed atmosphere and phenomenal entrees are the perfect blend for a great evening. Its décor is a modern interpretation of more traditional, rustic features, while the cuisine is stacked with succulence. Savour the Pan-Seared Veal Tenderloin, sink your teeth into the Grilled Lamb Chops 'Scottadito', or relish the seafood mix of the classic Zuppa di Pesce. www.sarparestaurant.com
2. Harbour Sixty There are few Toronto dining establishments that offer the pure, unadulterated level of class that Harbour Sixty so elegantly exudes. The food is premier. The décor: stunning. If you're looking to celebrate a milestone anniversary, impress a client or simply dine like royalty, Harbour Sixty will not disappoint. Read more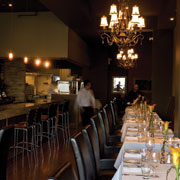 Fresh off its recent renovation, Vinsanto Ristorante unveils an extended seating area just in time to celebrate its fifth anniversary. Now, even more patrons may enjoy decadent first-generation Italian entrees, dinners and desserts, all artistically arranged in a unique and surprising fashion that's rarely seen on Vaughan's dining scene. www.vinsanto.ca
Left – A recent addition allows for extra seating so even more guests can enjoy Vinsanto's mouth-watering Italian delights.
Neapolitan cuisine, metres of pizza and North American classics are just a few of the many surprises you'll find around the GTA.
Sorrento Ristorante North
Born and raised in the world-famous Italian destination Sorrento in Naples, Nino Cioffi brings his superb cooking prowess to Vaughan, opening Sorrento Ristorante North. This classically styled dining establishment exudes an authentic Italian feel and serves traditional Neapolitan cuisine that will give you a little slice of the renowned town. 647.351.0761  www.sorrentoristorante.ca
E11even Restaurant
Sparing no expense for food or service, e11even's menu takes North American classics and ignites them with modern passion. Housed in the Maple Leaf Square just beside the Air Canada Read more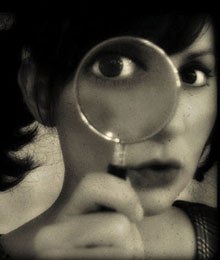 CountryWide Homes
Surrounded by the splendour of nature, the communities fostered by CountryWide Homes feature striking, classically styled homes in warm and welcoming neighbourhoods. Using the highest quality materials for kitchen counters and cabinets; the finest flooring, including stunning imported European tiles; cathedral skylights; and gorgeous master bathrooms incorporating separate shower stalls and oak or maple cabinetry, CountryWide provides gorgeous modern housing. Escape the rush of the hectic city in these quaint yet elegant neighbourhoods.
www.countrywidehomes.ca 905.907.1500
Nicholas Residences
Designed by award-winning Core Architects, the 29-storey Nicholas Residences bring the past and present together, Read more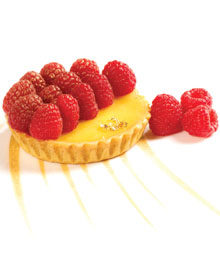 Dolcini by Joseph
In the quaint town of Kleinburg there is a shop of magical delights and fantastic imagination. Filling an historic village with wondrous smells of moist cakes, gooey glazes and mouth-watering treats, Dolcini by Joseph creates decadent desserts with a world-class taste.
As his second bakery, Dolcini by Joseph is the manifestation of Joseph Montinaro's desire to produce artistically beautiful and progressive pastry. After taking over his father's business, West Finch Bakery, he soon became bored with traditional recipes. He journeyed to Europe to explore other baking possibilities. Treated to a whole other world of pastry delights, Montinaro experienced an "explosion of ideas." This new-found inspiration was a key factor in opening Dolcini by Joseph. Read more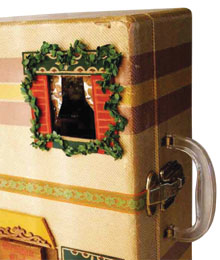 'Tis the season to forget all about the stresses of gift giving. This Holiday, dip into Santa's goodie bag to discover what's on everyone's list. Read more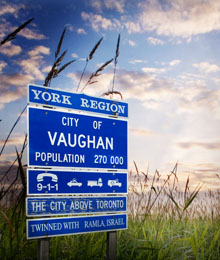 A Toronto Life magazine feature disheartens the Vaughan community, whose major accomplishments are clouded with claims of corruption and scandal.
Every time I'm asked where I'm from I hesitate. I pause because I want to avoid the know-it-all smirk. I equivocate because I don't want to hear the toxic and discriminative comments that fall from ignorant lips. That's not fair to me or any other resident of Vaughan who lives life according to the law.
I'm not naive, but Vaughan is primarily a city full of heart, ­not villains. So why do cantankerous mediums continue to pollute our clean air with what appears to be anti-Italianism and acrimonious sound bites? Read more