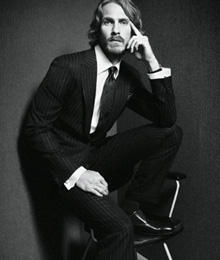 Perfect for outdoor weddings, Confetti System's unique Crystal Pinatas shine like stars under a delicate white tent. This innovative creation is available in a variety of custom colours, and is pre-filled with handmade confetti. For those who prefer to place personalized items inside, a hinged door offers the option. www.confettisystem.com
Nude sheer lace: a honeymoon must-have. Settle for nothing less than the refined romanticism of Rosamosario T-Amo's lace camisole with sweetheart neckline and spaghetti straps. www.net-a-porter.com
Australian fashion designer Kristi Bonnici offers unconventional brides something new. From her most recent Moments of Trespass bridal accessories collection, this Loneliness Leaves Us Headband sleekly juxtaposes handmade silk satin camellia with Read more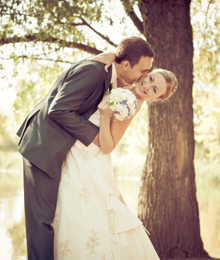 Dizennio Floral
For a floral arrangement with that perfect touch of beauty and elegance, just follow the sweet scent of budding delights to Dizennio Floral. With a specialty for weddings, Dizennio's artistically crafted arrangements are the pinnacle of bouquet building and provide the perfect accent to any bridal affair. Using only the freshest flowers, Dizennio's extensive selection is also ideal for holidays, special occasions and corporate functions. Read more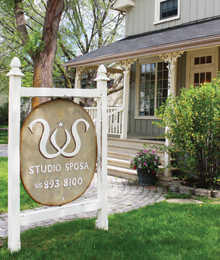 Here comes the bride, all dressed in a predicable gown worn by others before her: a fashion no-no committed on the most important day of her life. Luckily, these cookie-cutter bridal looks play second fiddle at Studio Sposa.
Bringing some of the world's best designers home, the warmly romantic boutique offers rare collections for a unique and beautiful approach to modern elegance and traditional affection in bridal wear. Amidst tufts of tulle and delicate silk duchess rises a Studio Sposa bride – a woman who fittingly swathes her silhouette in fine beauty, expert craftsmanship and handmade couture. "We always thought that if we were to do something, how would it be different. We then started doing research on wedding dresses and designers," says Mariangela Muia, who met Mary D'Aversa while both worked in the financial sector. Read more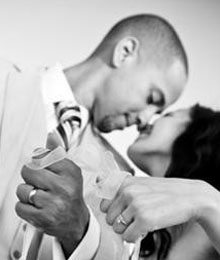 All weddings are special, but yours should stand out from the rest. These items will help personalize the important day on which you say those two special words to the one you want to spend the rest of your life with.
Vic-Tours If you've decided to say your vows across the border, don't miss out on a chance to explore the beautiful destination you've chosen before you leave. With the help of Vic-Tours, you'll be guided throughout the most exquisite tourist areas and attractions. www.victourscr.com
Bird Seed Favors Candied almonds bundled in little bags are way too played out. Try giving your guests something that they'll remember just as much as your special day with these original Read more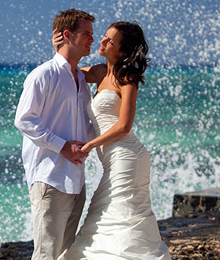 Celebrate the most important day of your life with items that spin a fun, new and more personalized twist on wedding traditions.
As you read through, you'll come across oodles of inspiration to help ease the stress of finding pieces and products to make your wedding day extra special.
Kodak Moments Having photographed weddings in places like Australia, India, Mexico, England and Puerto Rico, to name but a few, you can be sure Dave and Charlotte will snap photos of every striking and surprising moment of awe and action that takes place on your big day. www.daveandcharlotte.com
Words of Wisdom Express your happiness and congratulations for a newly married couple with a card that stands out Read more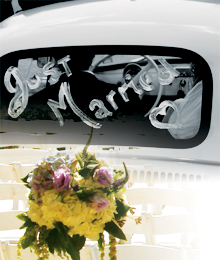 This newly introduced business impresses with its attention to detail and passionate owner, Carmine Troiano. Leaving wedding plans in the hands of a professional is the best way to ensure the bride and groom's special day is everything they imagined, and more. Something Different offers personalized service and promises a seamless event that will leave wedding guests and the bridal party worry-free. Accommodating various budgets, Something Different will give you just that – a wedding unlike any other.  416.846.7829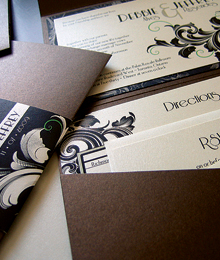 When your guests reach into their mailboxes and find the invitation you have sent, you want to convey that they will be attending the most important day of your life. "Invites set the mood for your occasion," says Lisa Aurora, owner of Simple Statements. You can customize your wedding's information with Simple Statements, to ensure that your card isn't just an invitation, but a unique keepsake. "All our invites are personalized so every invite tells its own story – there are no repeats or templates," says Aurora. So go on and make a simple statement without saying a word!
416.523.1807
E: info@simplestatementsinvitations.com
www.simplestatementsinvitations.com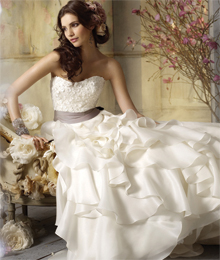 In the midst of a happily ever after is a blissful bride. For 35 years, the wedding experts at L & J Bridal have continued to help brides-to-be transform into Cinderella for their enchanted day. Exclusive designer gowns and a team of professional consultants come together to find that dream dress that will leave wedding guests in awe. With unique designs by Jim Hjelm, Lazaro, Alvina Valenta and Francesca Guzzo, every bride will find a gown that flawlessly fits her personality, style, figure and price range.
Personal service in an elegant atmosphere creates a special experience that will be remembered for years to come. "They feel like they've walked into a castle," says Joanne, owner of L & J Bridal. Run by appointment only, each bride is given undivided attention and care during her one-on-one consultation. "Helping her right through from beginning to end and then seeing the final Read more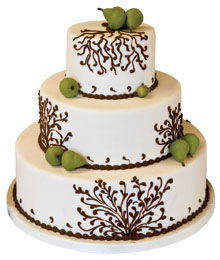 An emporium of yummy goodness, Toute Sweet beckons all sweets aficionados, tempting them to indulge in delectable confections with its wide array of homemade fresh and frozen cakes and pastries. Bursting with colour and creativity, each is a miniature work of art almost too beautiful to eat.
Garnering over 50 years of bakery experience, this cake expert mass-produces cakes of all shapes and sizes from inside its 14,000 sq. ft. plant. Able to accommodate almost any request, Toute Sweet is always happy to take part in any special occasion with a custom-made cake or even just to satisfy your sweet tooth with one of its signature pastries. "Our years of experience really do set us apart," says owner Guy Bonofiglio. Read more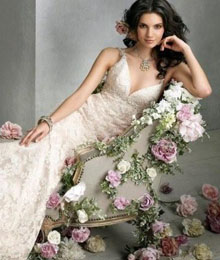 1. Dave & Charlotte Rely on cute and quirky photography duo Dave Biesse and Charlotte Leonard to capture every smile, tear and kiss on your wedding day. Their photographs aim to reflect the personality of each couple. www.daveandcharlotte.com, 416.824.3238
2. L&J BRIDAL With over 30 years of experience, L&J Bridal has the expertise to outfit even the most challenging of bridezillas with the perfect gown. www.landjbridal.com, 905.459.9370
3. Ti Amo Decorating Create an ambience that is your very own with the help of special event decorating company Ti Amo Decorating. This establishment offers a sumptuous collection of linens, napkins, chair covers and table runners and also provides customized back drops and head tables. www.tiamodecor.com, 905.264.0771 Read more