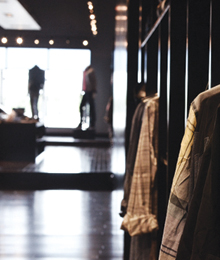 As stylish youngsters growing up in Toronto, three long-time friends knew that they often stood apart from the rest. They were the kids that were fashion-forward, the ones that people didn't quite understand. After years of experimenting with style, Asif, Arafat, Steven Nhem and Sufyan Qureshi are now the co-owners of a Vaughan boutique that caters to the sophisticated and fashion-driven male who understands that style doesn't have to be sacrificed in a world of mass-produced looks.
Named after a word that means beautiful thinking, Eunoia Jeans carries an eclectic collection of contemporary chic to vintage heritage pieces from international quality brands. Trademarks of premium clothing include the rare denim of Naked and Famous, the craftsmanship of Raleigh Denim, classic Fred Perry footwear, and favourites such as Citizens of Humanity, Read more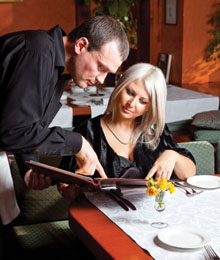 If you're looking to invigorate your taste buds with a rich and warm meal, turn to Vaughan to feed all your needs.
1. Di Manno Ristorante
www.dimannoristorante.com | 905.707.5888
Visit Di Manno for an unforgettable experience complete with a meal that melts in your mouth. The chic, romantic ambience accompanied by a welcoming staff has Vaughan residents raving. Whether it's a light lunch, a delicious dinner or a catered event, Di Manno Ristorante has it all.
2. Nawab Authentic Indian Cuisine
www.nawabindiancuisine.ca | 905.707.5002
Indulge in exotic spices at Nawab Authentic Indian Cuisine. Blending rich and silky curries that vary from mild to hot Read more