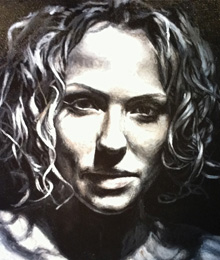 Deep acrylic paint engulfs this intense stare with shadows in Laurence Nerbonne's Les Yeux Noirs IV. This 24-year-old artist focuses on faces to create intimacy with her subjects. www.thompsonlandry.com
How do you "trash" breast cancer? With a pink ribbon garbage bag, of course. These unmistakable bags are available at select retailers throughout October, the month of breast cancer awareness. www.bcsc.ca
Using Rubik's Cubes as an artistic medium, Cube Works Studio employs unique colour combinations to reconfigure the faces of celebrities, like Elvis Presley, Marilyn Monroe and Bob Marley, in vivid ways. Read more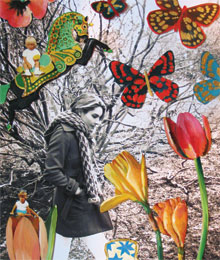 A few additional treasures to make your city life just a little bit sweeter.
Lulu de Kwiatkowski vibrant style results in an eclectic collection of stunning fabrics, wallpapers and designs. www.luludk.com
For a distinctly modern layout, Camrost's 30 years of interior decoration brings the art gallery out in your living spaces. www.camrost.com
Complete the look with playful, contemporary designs like these silver-stained fish or white-weaved baskets. Your outdoor space is immediately transformed into Miami's pristine Delano Hotel. Read more
We scoured the city to shine light on all things enjoyable.
Cheese Boutique If you have a soft spot for cheese, you'll find yourself in fromage heaven here. www.cheeseboutique.com
Feel like you've travelled through time as you walk through the doors of this vintage styled barbershop. Blood & Bandages Barber Shop 416.357.9178
Take a walk through Twist Art Gallery and Café on Queen Street West and get a glimpse of beauty and imagination. www.twistgallery.ca
Producing the highest standards of quality foam products for bedding, furniture, automotive and more, Foamite also provides Read more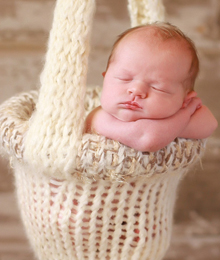 We've scoured the internet and the city yet again to bring you products that will excite your taste buds, spruce up your home and enrich your life.
1. Debis Creations Photo Prop For your next photo shoot with a little bundle of joy, use this very soft, caramel-coloured yarn basket photo prop. It's the perfect addition to any photographer's collection and is meant for photographic purposes only, not for personal use. Supervision required. www.etsy.com
2. Yellow Warblers Watercolour Painting Bring in the summer colours, thick green grass and, of course, the singing birds.  This original watercolour painting is sure to spring life into your domain. Drawing from references in ornithology, this painting resembles two parents softly singing to their little soon-to-be babies. www.etsy.com Read more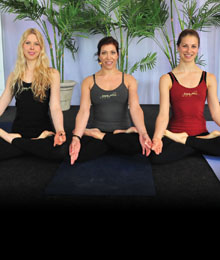 SECOND ANNUAL YOGA IN MOTION FOR A CURE
On April 25, 2010, at Liberty Grand Entertainment Complex, a double-fitness marathon of yoga and Zumba will unite women, men and breast cancer survivors for an event benefiting breast cancer research at the Samuel Lunenfeld Research Institute of Mount Sinai Hospital. In order to participate, you will need to raise a minimum of $250. Register as an individual or form a team and enjoy a double-fitness marathon of yoga and Zumba – in motion for a cure! Read more
We've scoured the city yet again to bring you places that will excite your taste buds, spruce up your home and enrich your life. Read more
MBCo
Upon entering MBCo (Montreal Bread Company), you'll feel as though you've just stepped off a plane and walked into a European establishment. This restaurant and bakery offers customers flair from abroad with rustic dishes. Hand-carved sandwiches, fresh salads and sweet indulgences are all on the menu. www.mbco.ca, 416.961.6226
ROM
The Royal Ontario Museum presents "Vanity Fair Portraits: 1913 – 2008," from Sept. 26, 2009 – Jan. 3, 2010. The exhibition, which celebrates the iconic magazine's history, documents almost 100 years of popular culture and features 150 portraits. The ROM is the exhibition's only Canadian venue, so be sure to check it out. www.rom.on.ca, 416.586.8000 Read more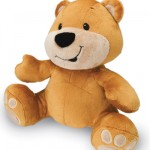 SOUND OASIS SLEEP BEAR
Snuggle up with a super-soft toy fitted with advanced sound therapy. This oh-so cuddly plush perfectly restores calmness, especially for infants aged 2 months and up. Just the friend your baby needs, the Sound Oasis Sleep Bear loves to hibernate in comfy cribs.
www.sleepwellbaby.com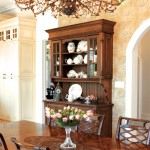 SANDY JOE'S INTERIOR DESIGN
Challenging the cliché designs of minimalist interiors and modern structures, the Victorian designs of Sandy Joe's draws the attentions of Renaissance lovers hoping to grasp onto the antique spaces of the 16th century.
www.sandyjoesdesign.com
416.840.8038
140 Yorkville Ave.
Toronto, ON Read more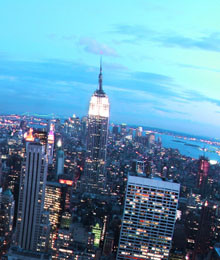 Beach Solar Laundromat
Recognized in April of 2004 as the Best Small Business in Canada for pollution prevention, the Beach Solar Laundromat uses eight solar thermal panels to heat water, reducing its natural gas consumption by 30 per cent. www.mondial-energy.com
Vert Catering
Focusing on natural and organic foods, Vert Catering is a responsible advocate of healthy green eating. With a passion for creating gourmet dishes using only the freshest locally grown foods, Vert is pleased to be a member of the Green Shift™ Environmental Stewardship program. www.vertcatering.com
Green Collection
Offering an extensive line of baby gifts, toys and Read more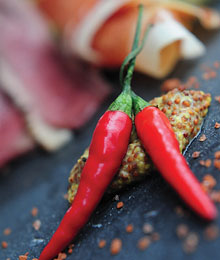 1.Trevor Kitchen and Bar
As one of the city's newest additions to the restaurant scene, Trevor Kitchen and Bar has quickly earned a place on the culinary hotspot list. Architecture and ambience come together in this 150-year old building, that showcases one of the most exuberant dining atmospheres. Don't shy away from a personal favourite – the Grill Pressed Hen with bacon, chestnuts, honey mushrooms and herb spatzle.
www.trevorkitchenandbar.com
2. Vaticano Trattoria
Found in Toronto's posh Yorkville Read more