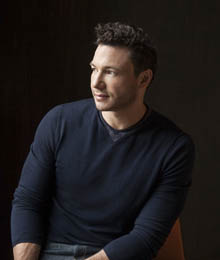 There's a sizzle of spirit spilling through a Vaughan Chapters, and of its endless rows and stacked tables of literature, the open book is Rocco DiSpirito. He's walking in brown leather shoes and fitted in an olive zip-up, weaving through a fidgeting crowd. A woman brazenly shouts out a dinner invitation to him, and he presses a mic to his mouth. "Buy a book or give me a hug," he deadpans. A shameless grin spreads across her face as he wraps his arms around her. The audience inches close.
The American celebrity chef and bestselling author from New York City is in town to promote his latest cookbook, and while expounding the virtues of healthy food, he's unabashed when confessing an erstwhile sweet tooth for saccharine cinnamon rolls. "I had an addiction to Cinnabon — it was harder to break than my crystal meth habit," he jokes, the crowd doubling over in a fit of laughter. Continuing to quip and cajole and lightheartedly lecture on Japanese kale and kamut, he concludes his visit with personalized autographs and photos that stream through the Twitterverse.
However comfortable he appears to be in his own skin, DiSpirito surprisingly had difficulties achieving a level of assuredness that leaves audiences enraptured.
A few meals before, at Alimento Fine Food Emporium in Toronto, he's sipping on espresso at a table tucked away from the lunch crowd. Vividly recalling his early days, the cordon bleu cook, food show host and former culinary judge was once gripped by self-consciousness. "I have to tell you of the days I was frightened over my own shadow. I used to practise Today segments in the private dining area of my restaurant: a host would play Matt Lauer and a hostess would play Katie Couric. When you have to be yourself on TV, the anxiety of worrying whether that self is the self everyone will like just gets to you." He moderates the disclosure with a bon mot, his modus operandi. "I take medication now, so it's much better." At 46, his charm braises in a drum of alacrity.

Read more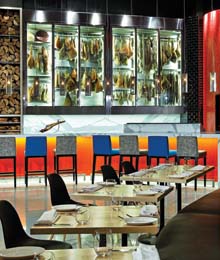 When it comes to the palate of the experienced epicurean, ambiance is a distinct necessity. It involves an unabashed drive to beautiful design, a commitment to exceptional service and an irresistible selection of gastronomic creations. For the seasoned restaurateur, it's a road map to raising the roof for those that crave the wow factor. "This is an urban restaurant for the suburban patron — someone searching for a downtown feel without leaving home," says Luigi Beccati, owner of A1 Autostrada in Vaughan. "And it's all about family and good food."
A restaurateur and chef with over 20 years of experience, Beccati's unending search to reinvent the dining experience has culminated in an innovative concept that began two and a half years ago. Guests are immediately welcomed into a sublime setting that ingeniously simulates the adrenaline rush of riding in a supercar. Designed by the award-winning firm II BY IV DESIGN, the spacious interior is awash with pops of colour, subway-inspired graphics, marble fixtures and a pizza oven blazing with a mosaic of red-orange tiles. A wine cellar and trendy prosciutto bar displaying market-style charcuterie are among the restaurant's favoured features. A glance at the sunken dining area in the heart of Autostrada reveals a table for eight embraced by a mesh fabric scrim. The centrepiece showcases a sentimental print of Italian people gathered in tradition. Speeding along the wall of the main dining area is a customized Pirelli tire tread, achieved by individually placed, luminescent tiles that result in a stunning 3D feature. In 2011, Boutique Design Awards praised Autostrada with a Best Restaurant award.

Read more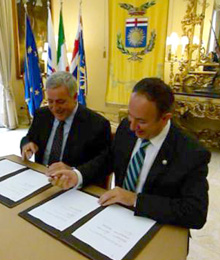 With an objective to establish close relationships with cities that have similar goals, Vaughan Mayor Maurizio Bevilacqua signed a memorandum of understanding with Guido Podestà, president of the Province of Milan, Italy. Effective in three years, the memorandum will promote a mutually beneficial exchange of information, sport and culture. The signing ceremony was held in the capital of Lombardy, marking the beginning of a business relationship between the Province of Milan and the City of Vaughan.
Mayor Bevilacqua looks at Milan as "the gateway for innovation, entrepreneurial activity and business into Italy and the European Union." Because of this positive outlook, he believes the bilateral agreement will benefit Vaughan greatly, giving the city the ability to pursue economic opportunities.
Read more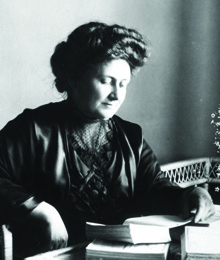 The Montessori method has methodically swept across the educational landscape, fostering young minds to think independently and shepherding parents to give their fawns a fair shot at a ripened yet revolutionary form of learning. With thousands of private and public schools across North America carrying on this legacy, why are Maria Montessori's early 20th century revelations still so relevant?
The answer to this question is something John Chattin-McNichols, an associate professor of education at Seattle University, stumbled upon after he embarked on a serendipitous trip to Bergamo, Italy in 1970 — exactly 100 years after Montessori was born in a small town just a few hours away. At the time, the-then 20 year old was working as a summer helper at a Montessori school in the U.S., teaching preschoolers archery, ice-skating and other activities when he was approached to attend a training course abroad. "Because none of the Read more
From June 7 to July 4, 2012, the Joseph D. Carrier Art Gallery was home to 24 vintage motorini from Italy. The show was the brainchild of father-son team Mario and Glen Pestrin. During a recent visit to his hometown in Northern Italy, Mario visited a schoolmate and saw his incredible collection of more than 50 vintage motorcycles and motorini. After that, he quickly decided to share the beautiful machines with the Toronto public. Proceeds from the opening reception gala went to Villa Charities and the SickKids Foundation.
Read more
From pastoral pieces to colourful complements, these additions will accessorize your home, no matter what your style.
Packed with recipes from Italy's Calabria region, Rosetta Costantino brings old-world fare inspired by the seasonal ingredients from her family's garden to the North American kitchen in her cookbook, My Calabria. www.chapters.indigo.ca
You can hang this spherical copper light alone or in groups to form shiny chandeliers. Either way, this gleaming Tom Dixon fixture reflects its stunning surroundings. www.abchome.com
Wrapped in smooth leather and accented with orderly nail studs, the Yucca Chair from Zilli Home brings life to any room, adding a distinct, edgy look. Read more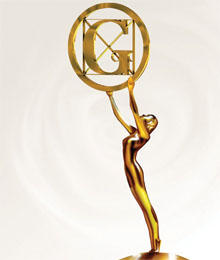 Over the past 50 years, Giovanni Guizzetti has worked to build the future he always wanted: an empire based on honesty and respect. Competing only against one person – himself – Giovanni's labour has paved the way to a conglomeration of success, a legacy he has now passed on to his son Stefano.
Today, Guizzetti Developments Inc., which has revolutionized the Yonge Street Corridor with high-density, mid-sized commercial and residential projects, is a testament to the fortified bond between father and son. "I've never been afraid to make sacrifices," says Giovanni, who left his hometown in Bergamo, Italy when he was 26. Arriving in Halifax on his birthday in 1956, he travelled to Montreal for work where he humbly accepted pay of 80 cents an hour. Patient and inquisitive for opportunities, Giovanni landed a job cutting wood in Timmins, Ont., which Read more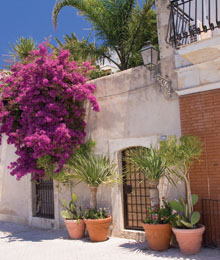 An island in the beautiful Mediterranean Sea makes an ideal vacation destination. With rich history and breathtaking scenery, Sicily is a must-see region of Italy.
Mandranova brings you all the beauty of an island with true Italian hospitality. A comfortable atmosphere, authentic cuisine, first-rate amenities and beautiful surroundings epitomize the Mandranova experience.
To appreciate Italy and all it has to offer, a Mandranova tour package is available. Starting off at the Mandranova hotel, this tour is six days, five nights. From Day 1 to Day 6, there is endless sightseeing in various Italian cities and towns, visits to museums, cooking courses, wine tasting, and leisure activities. Enjoy the architecture, history and overall beauty of Palermo, Agrigento, Caltagirone Read more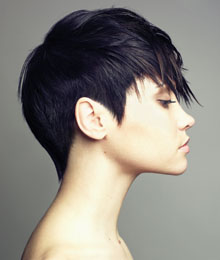 Wearing white from head to toe, the stylists at Fiorio Vaughan create a magnetic atmosphere that leaves clients coming back for more. Living up to the reputable name, every stylist is talented, creative, and loves what they do.
Lucky for us, Antonio Piro, associate owner of Fiorio Vaughan, met the love of his life when he came to Canada nine years ago. Although he left his home in Italy to be with his wife, Piro made sure he didn't leave his passion, zest for life, and breezy personality behind.
Piro enjoys exploring his creative side with short and edgy haircuts, but he assures clients that he only designs hairstyles that will suit their personality and lifestyle. "If I cut and style your hair and then you go home and you can't style it yourself, that means I failed," says Piro. Fiorio stylists always strive to combine creativity with Read more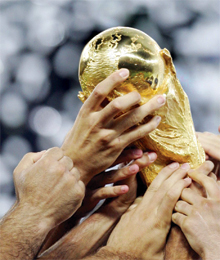 From June 11th to July 11th, 2010, the world will come to a standstill – or at least a 'sit-still' – as arguably the world's greatest sporting event takes place. The FIFA World Cup is a sporting spectacle that transcends age, economic class, social status and even religion. This year, more than 30 billion viewers are expected take in the 64 matches worldwide; this is an incredibly large number given that the global population is around the seven billion mark. In comparison, the Vancouver Olympics drew an audience of 3.5 billion viewers. This kind of audience means huge revenues and huge expenses. South Africa has 10 world class stadiums to host the matches, ranging from seaside stadiums to venues that are at such high altitude that some countries have been forced to train in parallel conditions in order to acclimatize. Five of the stadiums are new or re-built and the other five have had major renovations to ensure the highest standards for the world's biggest stage. All of this comes at a cost Read more