Speaking at two We Day events in Montreal, flying across the continent for a speaking engagement in Seattle the following morning and readying for another in San Francisco that same afternoon, Spencer West's campaigning for his Redefine Possible initiative has been quite the journey. But it's nothing compared to the challenge that awaits him at the end: climbing Mount Kilimanjaro.
Read more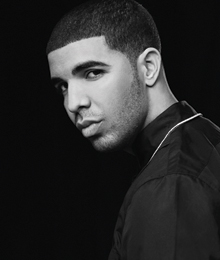 "BE THE CHANGE YOU WANT TO SEE IN THE WORLD." – Mahatma Gandhi
The end of the year often calls on us to reflect on our life and commit to change. But while our trivial promises to eat healthy or become active may serve personal goals, there are those who look to expending positive change to the world around them. Whether or not you conceive or forget your resolutions, the following list of individuals and organizations will inspire you to do more – to be that change that Gandhi asks of all of us.
1.  Robin Sharma
Authoring 11 bestsellers and the founder of Sharma Leadership International Inc., Robin Sharma delivers inspiring and motivational talks to rooms filled with employees from Fortune 500 companies like Microsoft and Nike. Read more
Get the latest looks, treats and toys for your little ones and those young-at-heart.
1. At Gymalaya, a gymnastics club geared towards children, your kids can tumble and roll in a safe, supportive environment. Using state-of-the-art equipment and a stimulating curriculum designed for a fun experience, your children will build physical, mental and social skills. www.gymalaya.com
2. Sure, bikes and rollerblades are all great fun, but only the Wiggle Racer utilizes the power of a jiggle. Suitable for boys and girls of all ages, this sleek little ride requires no batteries or fuel. Read more