When David Chilton self-published The Wealthy Barber during the economic slump of 1989, he had an unassuming goal of selling 10,000 copies and helping Canadians live fiscally solvent lives. The 25-year-old did slightly better. Chilton's humorous approach resonated with more than two million North Americans by breaking the banal textbook paradigm of personal finance paperbacks. His common sense hit an entire dartboard of demographics, with a novel style that made readers feel like they were having a latte with a financially savvy friend who spoke colloquially about credit cards, real estate and RRSPs.
You can imagine the surreal experience of enjoying that cup of coffee with Chilton a day after the official launch of his long-awaited follow-up, The Wealthy Barber Returns. The conversation coincidentally takes place amongst a backdrop Read more
From contemporary condominiums to haute homes, revel in this eclectic mix of residential gems.
Kleinburg Reserve "on the boulevard" The esteemed quality of Quintessa Homes Corporation comes to life in its latest project, Kleinburg Reserve "on the boulevard." This eminent enclave of properties near the Humber River ravines provides "a new level of luxury." www.quintessa.ca
THE MERCER The Mercer's, "It's all about ME," tag line says it best. An architectural gem at the centre of downtown Toronto, this contemporary condo and its harmonized culture typifies the vibrant spirit of the city in which it resides. Read more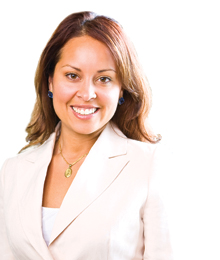 As host of new web series In the City, Lisa Colalillo is a real estate aficionado with an affinity for laughter, great quotes and travel. She shares her fave city findings.
Kleinburg
Secretly known as the "Forest Hill" of Vaughan, Kleinburg houses the affluent executive types.
Kleinburg locals hold much pride in the area's reputation, which is home to the famed McMichael Canadian Art Collection and Kortright Centre for Conservation.Take a stroll through the historic village to discover its treasured shops. Read more
Whether you're a first-time buyer or just looking to immerse yourself in the excitement of the city, purchasing a condominium can be a great choice. Known for being low maintenance, condos are catching the eyes of homebuyers everywhere.
1. Tridel Renaissance Tridel Renaissance's luxury residential tower in Richmond Hill has suites that will sweep you off your feet. Those that admire refined, traditional architecture and design will fall in love with this classical condominium. www.tridel.com
2. Miracle at Yonge Love your space. Snag a deal at Miracle at Yonge while their offer of deluxe suites for a great price lasts. Located in a bustling part of Richmond Hill, the amenities and location offer just the right balance of entertainment and serenity in a large living space. www.miracleatyonge.com Read more
On Feb. 27th, 2010, Caliber Homes held the grand opening of its Kortridge Estates presentation centre on the southwest corner of Major Mackenzie and Weston roads. This is Caliber Homes' latest exclusive Read more
We've scoured the city, chatted with prominent people and examined the evidence, all in our attempt to unearth the source of Vaughan's allure. This is what we found.
Green Initiatives
With numerous green initiatives in place such as the Greening Vaughan program and an impressive 740 hectares of parks and acres of land ensured by the Woodlot Protection Strategy, Vaughan is committed to painting the city green. "The woodlots that you see that are speckled through our subdivisions are going to be there through perpetuity. Vaughan is one of the first municipalities in the province of Ontario to do this," says Vaughan Mayor Linda Jackson. Read more
No matter what city you live in, being at the top of your profession isn't easy. But for Vivian Risi, broker of record and owner of Royal LePage – Your Community Realty, surpassing standards is what a successful career is all about. With over 650 representatives in ten offices, Risi has built her business from the ground up to become Canada's largest Royal LePage franchise. Accounting for more sales in York Region than any other brokerage, the company is widely known for its landmark services. A model for success, Risi sets the bar in the real estate industry – and it's pretty high.
Second to none, Risi's company is built with a focus on cultivating the very best realtors. The company's in-house Real Estate Academy – a Canadian exclusive – offers ongoing training for novice and veteran agents. "It's essential for success, to stay current on market trends, conditions, regulations and Read more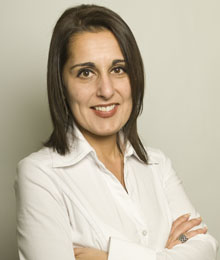 When it comes to buying or selling a home, an experienced realtor can come in handy. For 20-year veteran Paula Deliso of Venture Real Estate Brokerage, Corp., the workings of real estate were instilled in her at an early age. "I live and breathe it," says Deliso. "My dad invested wisely in the condo market in the early '80s, and I thought it would help him if I got my license." The little gesture turned into a fruitful career for Deliso, who now serves an abundance of clients. And part of her success comes with going out of the way to create smiles. "There was one first-time buyer who started to cry when she finally got her key to her new home, because she was so happy."
To get the job done right, Deliso offers her clients some practical suggestions. Location is a key factor. "You might want to consider proximity to schools, public transit, Read more