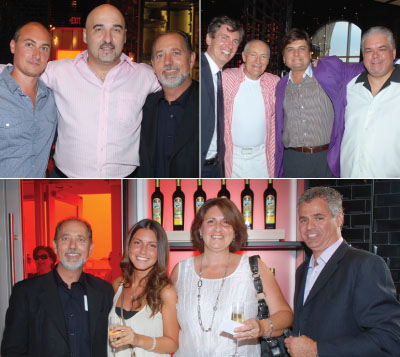 Vaughan's upcoming hot spot was introduced to the public on July 7th, 2010. Autostrada Ristorante, conveniently located close to Vaughan Mills, had an amazing turnout at its grand opening. Valet parking and a red carpet stroll into the restaurant set the mood for an elegant evening. Welcoming guests with champagne and tasty hors d'oeuvres, the atmosphere was sophisticated yet comfortable. A price–conscious menu with authentic Italian cuisine, and beautiful interior design by iibyiv, is sure to create a bright future for this new restaurant. The grand opening left an impression on the crowd and may have turned curious guests into regular patrons. Read more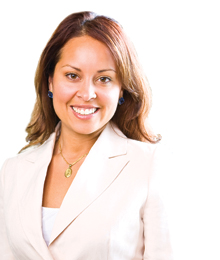 As host of new web series In the City, Lisa Colalillo is a real estate aficionado with an affinity for laughter, great quotes and travel. She shares her fave city findings.
Kleinburg
Secretly known as the "Forest Hill" of Vaughan, Kleinburg houses the affluent executive types.
Kleinburg locals hold much pride in the area's reputation, which is home to the famed McMichael Canadian Art Collection and Kortright Centre for Conservation.Take a stroll through the historic village to discover its treasured shops. Read more

To celebrate Prima Lighting's 5th anniversary, guests were invited to visit its new location in the village of Vaughan Mills and enjoy delectable treats provided by Café Cache while observing Read more
We've scoured the city, chatted with prominent people and examined the evidence, all in our attempt to unearth the source of Vaughan's allure. This is what we found.
Green Initiatives
With numerous green initiatives in place such as the Greening Vaughan program and an impressive 740 hectares of parks and acres of land ensured by the Woodlot Protection Strategy, Vaughan is committed to painting the city green. "The woodlots that you see that are speckled through our subdivisions are going to be there through perpetuity. Vaughan is one of the first municipalities in the province of Ontario to do this," says Vaughan Mayor Linda Jackson. Read more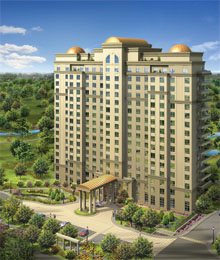 As the third tower of Bellaria Residences prepares to debut its splendour, the lavish condominium complex set in the expanding city of Vaughan is proving that good things do come in threes. Carving a niche in the luxury condo market, Bellaria sets the standards high for those who want to follow in its footsteps.
A feat superbly accomplished by Solmar Development Corporation, the lavish Tower 1 and Tower 2 structures of Bellaria Residences are not just the first high rises in Vaughan, but the epitome of a fairytale lifestyle with all the trimmings. "As a Bellaria resident, I can say wholeheartedly that it's a great place to live," says Amal Mishaiel. "The building itself is aesthetically beautiful and meticulously kept. Often times, my guests feel as though they are in a hotel rather than a residence," she gushes. Read more