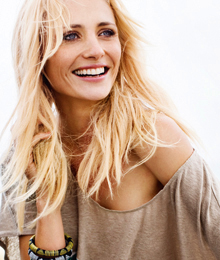 Simplicity with a splash of blooming accessories goes a long way. This sizzling season embraces a relaxed look in lightweight apparel with highlights in footwear, jewelry and handbags. Spice up your summer wardrobe with any of these must-have pieces.
Dress to Impress
Mellow yellows never get old. This classic cut halter dress is a perfect piece for a summer picnic or with some ice cream in the park. www.dynamite.ca
Jackpot
Get sun-kissed in the Bianna top by Jackpot. Wear this loose asymmetrical linen nude with graphic floral as a cute cover-up on the beach. www.iccompanys.com Read more
Prowling on the scene, the alpha male deserves only the crème de la crème in accessories and apparel. Summer style is here to make a statement and this is no exception to men's fashion.
ICCompanys Suave suits cut to perfection are a classic of all seasons. This summer, snag a charcoal grey suit for a stylish twist in your wardrobe. www.iccompanys.com
Etsy Cufflinks Go vintage with Etsy's antique clockwork cufflinks. Made with sparkling ruby gemstone movements, these 1/2 inch diameter cufflinks can add polish to any suit. www.etsy.com
Etsy Card holder Embellished with silver wings and a polished vintage strip, the Thermal Time glider card holder by Versatile Elements is small but makes a powerful impression. Read more
Whether you're a first-time buyer or just looking to immerse yourself in the excitement of the city, purchasing a condominium can be a great choice. Known for being low maintenance, condos are catching the eyes of homebuyers everywhere.
1. Tridel Renaissance Tridel Renaissance's luxury residential tower in Richmond Hill has suites that will sweep you off your feet. Those that admire refined, traditional architecture and design will fall in love with this classical condominium. www.tridel.com
2. Miracle at Yonge Love your space. Snag a deal at Miracle at Yonge while their offer of deluxe suites for a great price lasts. Located in a bustling part of Richmond Hill, the amenities and location offer just the right balance of entertainment and serenity in a large living space. www.miracleatyonge.com Read more
1. Blowfish
www.blowfishrestaurant.com | 416.860.0606
Try something new at Blowfish by stirring up the wasabi with exotic fresh sashimi and blowfish makimonos that you won't find anywhere else in the city. Visit this gorgeous restaurant and sake bar and treat your taste buds to a mouth-watering experience.
2. Lemongrass
www.lemongrass.ca | 905.270.8424
Thrilling fresh flavours never tasted so great. Blending zesty herbs with tangy sauces influenced by Vietnamese and Thai cuisine, Lemongrass has a distinctive culinary style. Enjoy a casual dining experience and try 35 gluten-free or vegetarian selections. Read more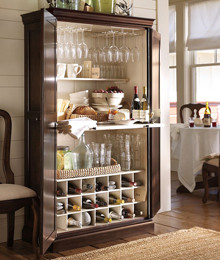 Peel open the drapes and let sunshine in. Embrace the season's embellished elegance as you invite warmth in your home with the new trends of floral printed upholstery and Art Nouveau-inspired pieces. Read more
Blooming designers and flirty fashionistas all around town are turning to blushing hues and floral prints for spring 2010. If fashion characterizes the expression of mood and personal style, the floral print is certainly a direct statement of the season. Over the last year we have seen the greeting of the garden print trend make an entrance onto the fashion scene. As we carry over to this season, the trend is accelerating at full force with noteworthy designers who are excited to reinvent these playful prints in an array of flattering compositions.
Among the many competing brands are Soaked in Luxury and Anthropologie. Their collections teem with flirtatious lace, gorgeous prints, and stunning silhouettes. Accentuating feminine curves is on the agenda this spring, and the key to the season is the radiance of playful pieces. Read more