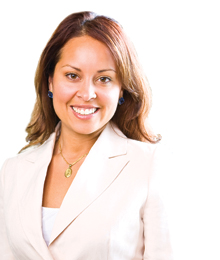 As host of new web series In the City, Lisa Colalillo is a real estate aficionado with an affinity for laughter, great quotes and travel. She shares her fave city findings.
Kleinburg
Secretly known as the "Forest Hill" of Vaughan, Kleinburg houses the affluent executive types.
Kleinburg locals hold much pride in the area's reputation, which is home to the famed McMichael Canadian Art Collection and Kortright Centre for Conservation.Take a stroll through the historic village to discover its treasured shops. Read more
We've scoured the city, chatted with prominent people and examined the evidence, all in our attempt to unearth the source of Vaughan's allure. This is what we found.
Green Initiatives
With numerous green initiatives in place such as the Greening Vaughan program and an impressive 740 hectares of parks and acres of land ensured by the Woodlot Protection Strategy, Vaughan is committed to painting the city green. "The woodlots that you see that are speckled through our subdivisions are going to be there through perpetuity. Vaughan is one of the first municipalities in the province of Ontario to do this," says Vaughan Mayor Linda Jackson. Read more