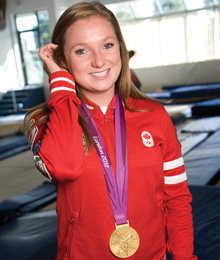 After capturing Canada's only gold medal at the 2012 Olympic Games, you'd think Rosannagh (Rosie) MacLennan would be flying high. But the 24-year-old trampolinist remains as grounded as ever — and the weight of gold has nothing to do with it, either.
"It's obviously something I'm really proud of," says the King City native, "but at the same time there's a lot more to celebrate than gold medals."
Of course, such as how your victory could spark grassroots enthusiasm, encouraging a new wave of fledgling trampolinists to enrol in this relatively unsung sport, boosting local economies and laying the foundation for future Olympians?
"Yeah, but I think as a kid, even watching the athletes that don't get a Read more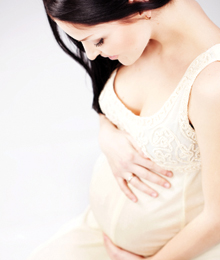 Lucy Sanna was pregnant with her second child when her maternal instincts for an alternative care option kicked in. She had mused about midwifery during her first pregnancy, but as other women before and after her, wasn't so certain about its scope of practice. She wondered about its quality of care, safety and benefits. She wondered if there was a fee. Heeding the referrals of others, she placed a call to a midwifery clinic near her place of work in Etobicoke, Ont. "I was trying to figure out what to do. I have two cousins of mine who went with midwives as well, and they tried to convince me from the beginning with my first [pregnancy] to go, and the second time, I said, 'that's it, I'm going to do it,'" recalls the Bolton, Ont. resident. Nine months later, Sanna welcomed a full-term, healthy baby girl she and her husband named Mariah. Read more
From contemporary condominiums to haute homes, revel in this eclectic mix of residential gems.
Kleinburg Reserve "on the boulevard" The esteemed quality of Quintessa Homes Corporation comes to life in its latest project, Kleinburg Reserve "on the boulevard." This eminent enclave of properties near the Humber River ravines provides "a new level of luxury." www.quintessa.ca
THE MERCER The Mercer's, "It's all about ME," tag line says it best. An architectural gem at the centre of downtown Toronto, this contemporary condo and its harmonized culture typifies the vibrant spirit of the city in which it resides. Read more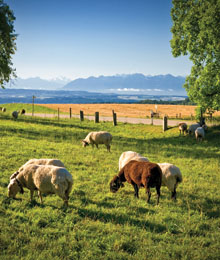 As the temperature rises and the flowers bloom, farms across the province prepare for a lush season of bountiful, chemical-free fruits and vegetables. Shopping at local organic farms that do not welcome pesticides, fertilizers or hormones is a great way to support the community, protect the planet, and improve your health.
Zephyr Organics
Located in Zephyr, Ont., this farm boasts over 80 acres of certified organic vegetables for you to enjoy. With generations of farming experience, Ted Eng and his family grow everything from asparagus to zucchini and share it with local residents and restaurants. Zephyr also offers a Farm Share program, where consumers pay in advance for a share of the garden. Pick up your share of organic produce each week for 20 weeks – Read more