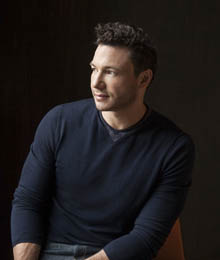 There's a sizzle of spirit spilling through a Vaughan Chapters, and of its endless rows and stacked tables of literature, the open book is Rocco DiSpirito. He's walking in brown leather shoes and fitted in an olive zip-up, weaving through a fidgeting crowd. A woman brazenly shouts out a dinner invitation to him, and he presses a mic to his mouth. "Buy a book or give me a hug," he deadpans. A shameless grin spreads across her face as he wraps his arms around her. The audience inches close.
The American celebrity chef and bestselling author from New York City is in town to promote his latest cookbook, and while expounding the virtues of healthy food, he's unabashed when confessing an erstwhile sweet tooth for saccharine cinnamon rolls. "I had an addiction to Cinnabon — it was harder to break than my crystal meth habit," he jokes, the crowd doubling over in a fit of laughter. Continuing to quip and cajole and lightheartedly lecture on Japanese kale and kamut, he concludes his visit with personalized autographs and photos that stream through the Twitterverse.
However comfortable he appears to be in his own skin, DiSpirito surprisingly had difficulties achieving a level of assuredness that leaves audiences enraptured.
A few meals before, at Alimento Fine Food Emporium in Toronto, he's sipping on espresso at a table tucked away from the lunch crowd. Vividly recalling his early days, the cordon bleu cook, food show host and former culinary judge was once gripped by self-consciousness. "I have to tell you of the days I was frightened over my own shadow. I used to practise Today segments in the private dining area of my restaurant: a host would play Matt Lauer and a hostess would play Katie Couric. When you have to be yourself on TV, the anxiety of worrying whether that self is the self everyone will like just gets to you." He moderates the disclosure with a bon mot, his modus operandi. "I take medication now, so it's much better." At 46, his charm braises in a drum of alacrity.

Read more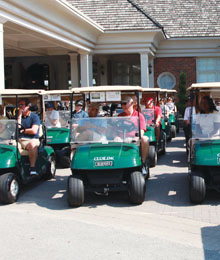 The Greater Toronto Marketing Alliance hosted its third successful Celebrity Golf Tournament: A Celebration of GTA Communities at the picturesque King Valley Golf Club in King City on Sept. 13, 2012. Over 100 guests participated and helped raise funds for the GTMA's regional efforts in attracting foreign investment and its internship program in the GTA. The GTMA thanks all tournament attendees and sponsors for their support.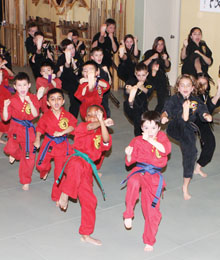 Northern Karate Schools (NKS) celebrated its 40th anniversary with students, supporters and staff who are all a part of a four-decade success story on Nov. 24, 2012. With 10 locations across the GTA, including Maple, Richmond Hill, Woodbridge and Thornhill, NKS has sharpened the body, mind and spirits of people of all ages. "A lot of places change for the sake of change. While we continue to adapt and expand our curriculum, we've always stayed true to our founding principles," says NKS Rutherford director Kyoshi Cos Vona. "I think that's the main reason we've had staying power."
Right from the parkour-inspired opening of Casino Royal, it was clear Daniel Craig was a new breed of Bond. Recklessly smashing through walls on a hectic construction site, viciously dragging a bomb maker through an embassy-turned-war-zone, and strutting around bare-chested, showing off his ripped new bod, it was obvious we were seeing a state-of-the-art 007. This brawny, muscle-bound Bond was thanks in part to Craig's off-screen work ethic, but a nod certainly has to go to the insatiable drive and expert guidance of his personal trainer, Simon Waterson.
A former commando of the British Royal Navy, Waterson's resolute determination, unrelenting motivation and incorporation of military philosophy into exercise has made him a leading man in Hollywood personal fitness. "That kind of philosophy suits the film business very, very well, because they're very, very similar," Read more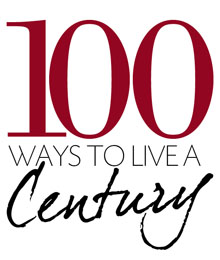 Although living to 100 may seem unachievable to many, life expectancy in Canada is at an all-time high. According to Statistics Canada, men live to an average age of 78.3, and women to 83. Being conscious of the lifestyle choices you make today can extend the duration of your life in the future. Here are 100 ways to help you live longer and happier.
1. Take nothing for granted.
2. Accept your mistakes … everyone makes them.
3. Relax and detoxify your mind with meditation, hot yoga and tai chi.
4. Have a best friend. Camaraderie promotes happiness and can offer an avenue to vent frustrations.
5. Avoid greasy foods. They lack nutrition and will cause health problems down the road (common knowledge but still a problem).
6. Read a book (or 12). Read more
In  our increasingly self-involved, individualist culture, it's easy to get down on ourselves and believe that our problems are insurmountable. North Americans tend to have a victim mentality that focuses on the individual before all else and fails to look at the big picture. Our counterparts to the East, on the other hand, have a more optimistic mindset, placing the collective whole before the self. Although this approach can have its downfalls, we can definitely learn a thing or two from its fundamentals, because for these individuals, happiness is a way of life.
As a former Yale-trained lawyer, Gretchen Rubin, author of the New York Times bestseller, The Happiness Project, was aware of the complexities of the way we live. All the long hours, pressing deadlines, cellphone and e-mail addictions were depleting her time and her happiness. Read more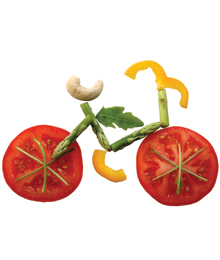 1: There are so many different ways to take our workouts to the next level but we seem to get stuck in the same routine. Take some time to really explore all that your health club has to offer. Why not try a new kind of exercise that you don't usually do to get different muscles working? A little push can make a big difference. www.elementsfitnesstoronto.com
2: In-home personal training could be a fast and effective way to get results. Having someone come to you means a hassle-free, no-excuses solution to your workout woes. www.puremotivationfitness.com
3: The most common mistake made by most trainees is under-eating. Muscle needs to be fed the proper nutrients. Skipping meals or not eating at least your basic metabolic requirements Read more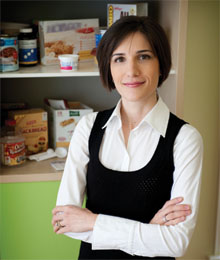 With a new year comes a new resolution. And while some of us might resolve to exercise more, take up a new hobby or become more organized, the one vow that we all have in common is to adopt healthier eating habits.
After a long, indulgent season of turkey, mashed potatoes and pumpkin pie, we should venture into spring with lighter hearts and thinner waistlines. "Spring marks a new beginning," says Barbara Parisotto, registered dietitian. "It's a great time to cleanse our bodies of toxins and that starts with improving how we eat."
Of course, with the tempting confections and deep-fried delights that call our name on the drive home, down the aisles of the grocery store, and even from our own pantry doors, this feat is not always easy. If you need that little push to get started, Read more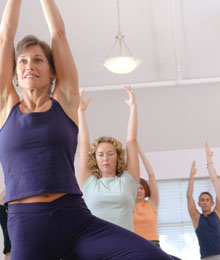 Besides giving you long, lean muscles and a toned body, hot yoga is bursting with healthy benefits to transform your figure and your life. The intricate positions that are used in yoga improve flexibility and posture, while the sweating produced in this tension relieving exercise releases toxins. If that's not enough, its smooth, fluid movements massage your organs and lubricate your joints, aiding in digestion and preventing arthritis. When you add all of this to the serenity of a clear, focused mind – not to mention that unmistakable post-yoga glow – there's simply no better way to discover a leaner, more youthful you. www.hotyogawellness.com
This fall, you can forget about packing on the pounds. Located in Woodbridge, Newtopia's sustainable weight-loss programs combine scientifically proven lifestyle coaching, combining nutrition, exercise and behaviour management. Along with personal genetic testing for weight loss and 100 per cent natural health products, the personal coaches at Newtopia can help you lose and maintain your weight comfortably – the right way! www.newtopia.com
PHOTO: Newtopia Genetics: personal genetic testing for weight loss.