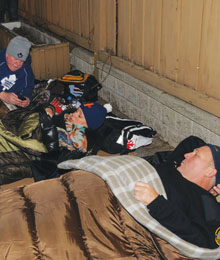 Dragons' Den's Arlene Dickinson, Toronto Police Chief Bill Blair, Toronto Maple Leafs general manager Brian Burke and other well-intentioned leaders slept out on the streets of downtown Toronto to raise awareness on homeless youth. The inaugural "Sleep Out" raised $530,000 for kids at Covenant House's youth shelter.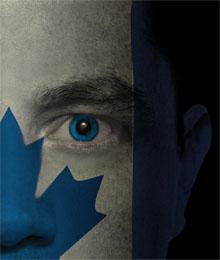 Since the National Hockey League (NHL) lockout in 2004-05, Toronto Maple Leafs fans have had it rough. With horrendous season records, consistently missing the playoffs and a franchise associated with the league's worst, patience is wearing thin. After acquiring team-building wiz Brian Burke, the Leafs hope to get its beloved franchise back on track, but is this the year?
Although they began with a bang, the Leafs have caught a recent snag, posting a meagre 2-6-2 record in their last 10 games, slowly sliding back down to an all-too-familiar and unsettling position. Currently the Leafs sit last in the division, and 12th in the Eastern Conference. With 12 members of its roster 25 years old or younger, maturity appears to be a factor.
"The biggest problem they have on the ice Read more