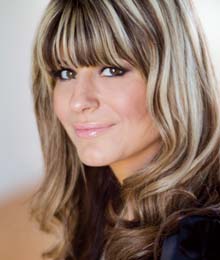 Tease the season for amped-up eyes and angelic complexions. Makeup artist Rita Stirpe shows us how.
1. Express your eyes with a seductive stare using Infallible Never Fail Eyeliner by L'Oréal
2. Kiss your cupid's bow with a stroke of MAC's Subculture lip liner
3. Blend Lise Watier's Couleur Folle Mineral Loose Powder Eyeshadow in Folie D'or for a star-studded wink
4. Create a sultry smokescreen with the Black Pearl Eye Palette from Bobbi Brown
Read more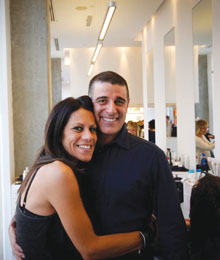 Solo Bace Salon, April Maloney Salon, Lift Salon and Bob and Paige Salon hosted this year's Annual Mane Event fundraiser. Proceeds from hair care services, a raffle, silent auction and direct donations raised $32,000 for The Teresa Group, a community-based charitable organization serving children and their families affected by HIV or AIDS. Steve Roy, founder of the Mane Event and stylist at Solo Bace Salon, explains that the well-being of innocent children fuels his passion for the cause. "It's for the kids," he says.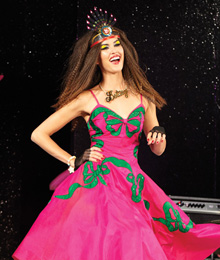 Bursting with fresh colours, bold patterns and striking attitude, Mercedes-Benz Fashion Week in New York rocked the runways and wowed fashion lovers. Vera Wang, Carlos Miele and Naeem Khan brought a flush of culture and colour with Indian-inspired masterpieces; fairy tale couture is making a comeback thanks to designers Oscar de la Renta and Carolina Herrera; and a barrel of hot trends can be chalked up to Betsey Johnson, the queen of fun. The coming months will see a rush of brilliant colours, and fashionistas will play a little truth-or-dare with the upcoming leather and cut-out trends. This trend report promises a season stuffed with fun ways to twist the classics and add personal touches. Here is your chance to glimpse your year's shopping list! Read more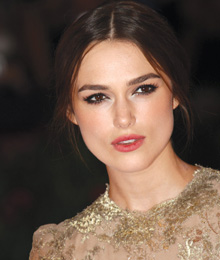 Recently spotted at the Toronto International Film Festival to promote her new film Anna Karenina, actress Keira Knightley is the epitome of glamour. Her bold eyebrows and vibrant lips are right on trend this season. Professional makeup artist Rita Stirpe suggests the following products to achieve Knightley's look:
1. Highlight your cheekbones and create a subtle glow with Benefit's Dallas bronzer. www.sephora.com
2. This limited edition Lipglass in "Restless" can be worn over lipstick for long-lasting shine. www.maccosmetics.com
3. Recreate Knightley's smouldering eyes with the 24/7 Glide-On Eye Pencil in Perversion. www.urbandecay.com
4. Red lips exude confidence and complement Knightley's dark features. Try MAC's Mattene Lipstick in Rouge Eden. Read more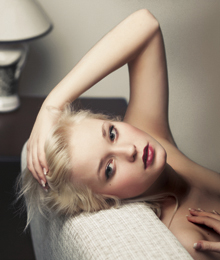 Josie Maran Luxury Bear Naked Wipes
Take care of your sun-drenched skin with these natural makeup removing wipes. A blend of aloe vera, chamomile, cucumber, and vitamin E will soothe and revitalize your complexion. www.sephora.com
Sephora Makeup Bag
This sexy faux-snakeskin makeup bag is perfect for all of your fall essentials. Bold, stylish and compact, it's your style sidekick this fall. www.sephora.com
Bobbi Brown Desert Twilight
With eight neutral shades to choose from, this eyeshadow palette will complement the warm fall colours in your wardrobe. www.sephora.com Read more
AgeLess Clinic, Becoming Age-Less
Science and art create a natural look at the AgeLess Clinic.
Modern cosmetic plastic surgery isn't just nips and tucks. It takes the creative eye of an artisan to deliver that desired, untreated look. With over 20 years of experience, Joyce M. Palmer, owner and director of the AgeLess Clinic, explains that, "To achieve results that are really natural looking, the plastic surgeon has to be both technically and artistically skilled."
Medical director of the AgeLess Clinic is Dr. Marc DuPéré, a board certified cosmetic plastic surgeon. He brings superb specialized skills and that creative talent to the AgeLess Clinic, which is essential for natural results. "He is considered an elite plastic surgeon," says Palmer, noting that Dr. DuPéré's accolades include graduating as a gold medalist from the McGill School of Medicine, Read more
It was nearly three years ago when hair stylist-entrepreneur Robert Amado first opened Amado Salon, and he's never looked back since. Through a customer-first philosophy and the skilled hands of innovative stylists, Amado Salon has blossomed into one of Kleinburg's mane attractions.
"If it is one thing that we have learned in the last three years it is that if you take care of the people, the business takes care of itself," says Robert Amado, owner and creative director of Amado Salon. "There are so many factors in running a business, but at the end of the day, it's the people that matter most."
Like the agile scissors of a polished stylist, Amado's empathy towards his clients' needs has shaped this cutting-edge salon into a sanctuary of style and relaxation. Read more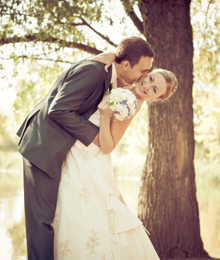 Dizennio Floral
For a floral arrangement with that perfect touch of beauty and elegance, just follow the sweet scent of budding delights to Dizennio Floral. With a specialty for weddings, Dizennio's artistically crafted arrangements are the pinnacle of bouquet building and provide the perfect accent to any bridal affair. Using only the freshest flowers, Dizennio's extensive selection is also ideal for holidays, special occasions and corporate functions. Read more
The charming scents, hues and all-things-sweet to absolutely adore.

1. Brighten your day
Ignite the professional within to add that special touch to your hair. Try Sebastian Color Ignite to keep your colour looking fresh, luscious and long-lasting. www.sebastianprofessional.com
2. Keep the ball rolling
Bring a piece of spring with you wherever you go as this convenient flirty roll-on fragrance allows just the right amount to create a lasting impression. www.loccitane.com
3. Kissed by the sun
Don't wait until the temperature rises to achieve that sun-kissed, natural glow. Swipe on Lancaster's face bronzer Read more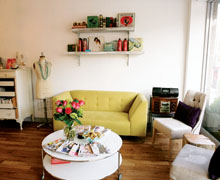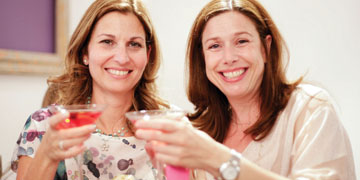 On Aug. 31, 2010, an evening of delicious cupcakes, colourful cocktails and music drew in a crowd of loyal clients, members of the media, and friends and family to celebrate the grand opening of Voulez Read more