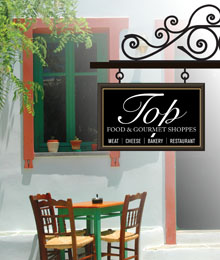 Take a stroll and discover these village treasures.
It's your city, which is why we've scavenged high and low for some of the best it has to offer. Introducing our prime picks of gourmet restaurants, a quality butcher, and a  fine cheese outlet, each spot offers an unbeatable product, guaranteed to please.
Whether you're heading out for a night on the town or hosting a long-weekend getaway affair, get ready to discover some of your city's top shoppes. Read more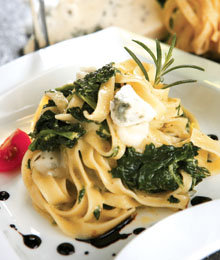 Finding a delicious meal in a friendly urban atmosphere has just become easier. If you're up for an experience that transcends the average date with your local trattoria, it's worth taking a trip uptown. This summer, the opening of Di Manno Ristorante will offer a savoury piece of Italy and a touch of Mediterranean fusion to patrons throughout the city. The upscale eatery is set to unleash some of the freshest and finest gourmet cuisine, combined with an unbeatably warm encounter.
Specializing in preparing heavenly meals is not something the establishment takes lightly. "It's more than just food; it's something social and comforting," says co-founder Nancy Di Manno. "Dining is a great way to unwind with a good glass of wine Read more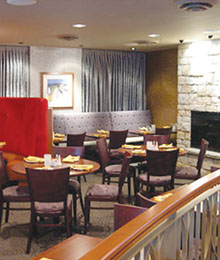 If the 19th century German chemist A.F.W. Brix was alive today, he'd surely be wining and dining at the restaurant bearing his name. Brix Napa Valley Grille & Wine Bar is named after the inventor's scale system, used to measure grape sugar content. It's a cleverly appropriate title for an establishment that provides an attentive pairing of food and wine. Read more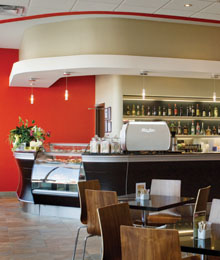 More than just a routine, enjoying a break is a way of life in Italy. The idea of sipping coffee and savouring a meal is a cherished tradition that has now found its way to the city. Opening this past spring at Jane and Rutherford's bustling intersection, Zona Caffè is a unique hot spot, offering more than your average hot table and bar. "We wanted to create a place where friendships are made as you come to unwind," says owner and founder Lina DeRocchis. "It has a very modern design and European feel – all of our equipment is imported from Italy." Walking into Zona Caffè, patrons instantly notice the cool, soothing décor, infused with aromas of authentic Italian food. Read more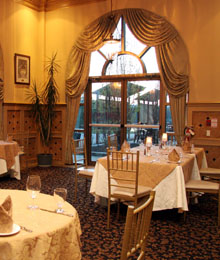 There's a reason why illustrious journeys are made to places like California's Napa Valley. Breathtaking open landscapes with protruding natural waters are ideal for a getaway from the everyday. But if you don't have time to jump on a plane, there's a beautiful oasis just around the corner. The Consulate Dining Lounge on Innis Lake is the ideal hot spot for a elegant gourmet meal, only minutes away from the city. "Our food and ambience is pretty hard to beat," says owner John Giancola. "The French chateau-style dining room overlooks the terrace and the lake. It has a very authentic, rustic feel." Read more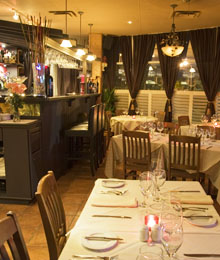 Stepping through a doorway to visit a piece of Italy is not usually the case, but the experience is more than possible at Il Cavallino Ristorante. A place where visitors truly discover cultured cuisine; the establishment has been nourished for over 19 years with a long line of European experience. "I had a place in Toronto for 12 years, after working in Switzerland, Germany, and France, says owner Franco Poletti. "I always worked in the hospitality and hotel industry." Growing up in the restaurant business, Poletti has been surrounded by food his entire life, which is the reason why he knows how to please the palate. Read more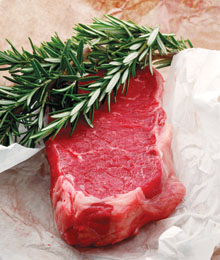 Whether you're throwing an outdoor picnic or hosting a holiday feast, success is all about the product you serve. For true meat-lovers who take pride in what they put on the table, there's no one better than Toronto Wholesale Meats to supply the goods. "There's a reason why we've been around for over 30 years," says owner Joey Arcuri about the company his grandfather, Domenico, founded. "Our business has gained a true following and a reputation for quality meats." Loyal customers and colossal restaurant chains flock to Arcuri's doors, for everything from Angus rib eyes and lamb spiedini, to homemade porchetta and Italian sausage. Read more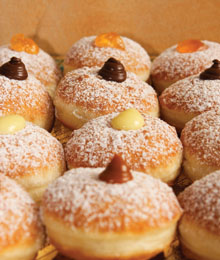 If you've ever wondered what an explosion of heavenly sweetness tastes like, you might want to sink your teeth into Dolce Bombe's exclusive dessert. The boutique bakery is well-received across the city for its round cream-filled bombe, resembling exactly what the name means – sweet bombs. "I travelled to Italy and learned first-hand from the person who does them the right way," says owner Mauro Sarracini, pointing out his pastries are often imitated but not duplicated. Being careful not to give away his special recipe, Sarracini admits to making them, "by hand, using cream from scratch with imported ingredients." Read more
As  you open the doors of Mercato Fine Foods, the sounds of friendly chit-chat and the aromas of home-cooked specialties and robust espresso transports you to a charming Italian village.
Taking its inspiration from the culture-rich country of Italy, the bakery-deli's name translates to market. And that is exactly the feeling that customers get when they come in from a busy day to browse the selection, grab a bite or replenish their weekly groceries. "The vibrant colours in our décor invite you inside," says Rosanna Loiero, who owns Mercato with her husband, Salvatore Loiero. "I think we've created a very welcoming atmosphere," he says. Read more
No matter what city you live in, being at the top of your profession isn't easy. But for Vivian Risi, broker of record and owner of Royal LePage – Your Community Realty, surpassing standards is what a successful career is all about. With over 650 representatives in ten offices, Risi has built her business from the ground up to become Canada's largest Royal LePage franchise. Accounting for more sales in York Region than any other brokerage, the company is widely known for its landmark services. A model for success, Risi sets the bar in the real estate industry – and it's pretty high.
Second to none, Risi's company is built with a focus on cultivating the very best realtors. The company's in-house Real Estate Academy – a Canadian exclusive – offers ongoing training for novice and veteran agents. "It's essential for success, to stay current on market trends, conditions, regulations and Read more