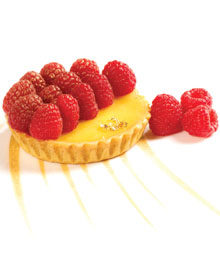 Dolcini by Joseph
In the quaint town of Kleinburg there is a shop of magical delights and fantastic imagination. Filling an historic village with wondrous smells of moist cakes, gooey glazes and mouth-watering treats, Dolcini by Joseph creates decadent desserts with a world-class taste.
As his second bakery, Dolcini by Joseph is the manifestation of Joseph Montinaro's desire to produce artistically beautiful and progressive pastry. After taking over his father's business, West Finch Bakery, he soon became bored with traditional recipes. He journeyed to Europe to explore other baking possibilities. Treated to a whole other world of pastry delights, Montinaro experienced an "explosion of ideas." This new-found inspiration was a key factor in opening Dolcini by Joseph. Read more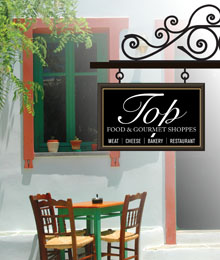 Take a stroll and discover these village treasures.
It's your city, which is why we've scavenged high and low for some of the best it has to offer. Introducing our prime picks of gourmet restaurants, a quality butcher, and a  fine cheese outlet, each spot offers an unbeatable product, guaranteed to please.
Whether you're heading out for a night on the town or hosting a long-weekend getaway affair, get ready to discover some of your city's top shoppes. Read more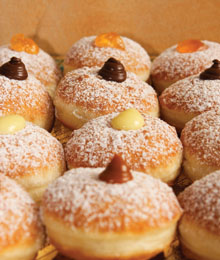 If you've ever wondered what an explosion of heavenly sweetness tastes like, you might want to sink your teeth into Dolce Bombe's exclusive dessert. The boutique bakery is well-received across the city for its round cream-filled bombe, resembling exactly what the name means – sweet bombs. "I travelled to Italy and learned first-hand from the person who does them the right way," says owner Mauro Sarracini, pointing out his pastries are often imitated but not duplicated. Being careful not to give away his special recipe, Sarracini admits to making them, "by hand, using cream from scratch with imported ingredients." Read more