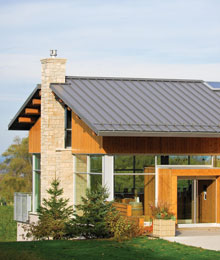 Wine, bread and cheese – delicious ingredients to a good time
Fielding Estate Winery
Good wine, good food, good friends – three simple pleasures that have been the source of memorable occasions for centuries. While we might not be able to help you in the friends department, – although, feel free to invite me to your next shindig – we can definitely take care of the food and wine.
For starters, how about some the finest wine from the Niagara region? Fielding Estate Winery was originally founded in 2005 by Ken and Marg Fielding in the renowned Beamsville Bench area of the Niagara Peninsula. Today, their son, and former professional stock car driver Curtis Fielding and his wife, Heidi, oversee operations at Fielding Estate, crafting spectacular Read more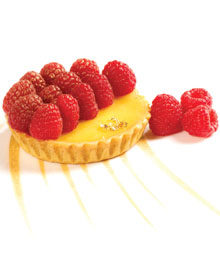 Dolcini by Joseph
In the quaint town of Kleinburg there is a shop of magical delights and fantastic imagination. Filling an historic village with wondrous smells of moist cakes, gooey glazes and mouth-watering treats, Dolcini by Joseph creates decadent desserts with a world-class taste.
As his second bakery, Dolcini by Joseph is the manifestation of Joseph Montinaro's desire to produce artistically beautiful and progressive pastry. After taking over his father's business, West Finch Bakery, he soon became bored with traditional recipes. He journeyed to Europe to explore other baking possibilities. Treated to a whole other world of pastry delights, Montinaro experienced an "explosion of ideas." This new-found inspiration was a key factor in opening Dolcini by Joseph. Read more
As  you open the doors of Mercato Fine Foods, the sounds of friendly chit-chat and the aromas of home-cooked specialties and robust espresso transports you to a charming Italian village.
Taking its inspiration from the culture-rich country of Italy, the bakery-deli's name translates to market. And that is exactly the feeling that customers get when they come in from a busy day to browse the selection, grab a bite or replenish their weekly groceries. "The vibrant colours in our décor invite you inside," says Rosanna Loiero, who owns Mercato with her husband, Salvatore Loiero. "I think we've created a very welcoming atmosphere," he says. Read more
Harkening back to days where traditions reigned, a respected bakery tucked away in a remote location has hungry clients searching for the one place in Woodbridge where customary Sicilian fare tastes just like the real thing. "I had one customer driving around for an hour, going in and out of driveways until she found us," says Maria Fata of Sicilia Bakery. And when any client walks through its doors, it's well worth the trip.
The waft of delicious treats greets you as you enter, stimulating your taste buds and transporting you to the beauty and culture of Sicily's best. And while hot meals, breads, sweet table-style cakes and tortes, creamy inis, cannoli, and vitamin E-rich torrone surround you, there's no doubt you'll want to take a piece of Sicily home with you. "My clients enjoy our sweets, especially our torrone, Read more
"Bread to me is a delicacy," says Joe Vella. He and his brother-in-law Toby Gareri rise before the sun seven days a week to prepare over 20 different types of sumptuous breads. From corn bread and focaccia, to satisfying potato loaves, The Country Bake Shoppe is emerging as the go-to bakery in the burgeoning community of Nobleton. Savoury fruit-filled strudels, cream-filled pastries, customized cakes and a 16-station hot table makes this establishment a gastronomic haven. "We love baking and making our clients happy," says Vella with a smile.
THE COUNTRY BAKE SHOPPE
Tel. 905.859.0857, www.countrybakeshoppe.com
13305 Hwy. 27, Nobleton Plaza, Nobleton, ON