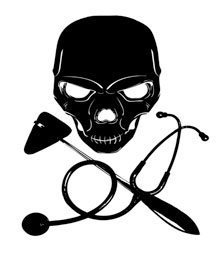 What you are about to read may cause the necessary level of paranoia needed in order to take the essential steps towards knowing more about your family physician. Few have the gall to ask their doctor questions pertaining to their past that could eventually affect the future. Most doctors possess the charm or at least the medical degrees that seem to speak for themselves. A recent case that highlights this discussion identifies why the public should be concerned about family physicians' lives in and out of the clinic. It begins in Manitoba, takes a criminal turn in California, and ends up back in the Prairie provinces.
The year was 1995, and a Manitoba Medical University graduate named George Korol found himself far from the sort of honest, hard-working life that most Manitobans have come to lead. He achieved his status as a doctor on Aug. 10, 1979; Read more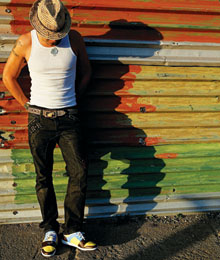 Their sounds may differ, but the gripping voices of soul singer Jarvis Church, soprano Michelle Danese, Ben Harper and Vanessa da Mata give their emotionally involved audiences chills with equally moving performances.
Jarvis Church
In his self-produced CD The Long Way Home, Juno Award-winning, Grammy-nominated Gerald Eaton, a.k.a. Jarvis Church (a name he derived from living between two parallel streets in Toronto) drives a rhythmic, sexy pop-soul vibe. "My lyrics are very personal, they are little windows into what's going on in my life. When you're writing about something that you honestly feel, the words come a lot quicker." Read more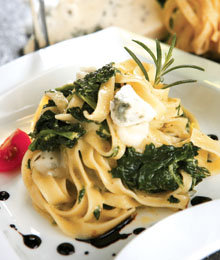 Finding a delicious meal in a friendly urban atmosphere has just become easier. If you're up for an experience that transcends the average date with your local trattoria, it's worth taking a trip uptown. This summer, the opening of Di Manno Ristorante will offer a savoury piece of Italy and a touch of Mediterranean fusion to patrons throughout the city. The upscale eatery is set to unleash some of the freshest and finest gourmet cuisine, combined with an unbeatably warm encounter.
Specializing in preparing heavenly meals is not something the establishment takes lightly. "It's more than just food; it's something social and comforting," says co-founder Nancy Di Manno. "Dining is a great way to unwind with a good glass of wine Read more

Why travel to California when you can bring its vineyards to you? Brix Napa Valley Grille & Wine Bar is one of the most popular dining destinations north of the city. With an expert sommelier and a handpicked Read more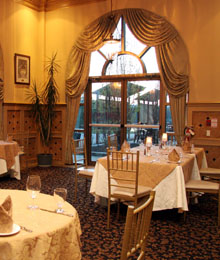 There's a reason why illustrious journeys are made to places like California's Napa Valley. Breathtaking open landscapes with protruding natural waters are ideal for a getaway from the everyday. But if you don't have time to jump on a plane, there's a beautiful oasis just around the corner. The Consulate Dining Lounge on Innis Lake is the ideal hot spot for a elegant gourmet meal, only minutes away from the city. "Our food and ambience is pretty hard to beat," says owner John Giancola. "The French chateau-style dining room overlooks the terrace and the lake. It has a very authentic, rustic feel." Read more