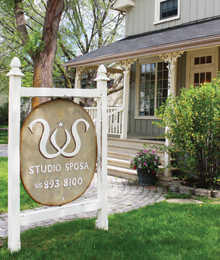 Here comes the bride, all dressed in a predicable gown worn by others before her: a fashion no-no committed on the most important day of her life. Luckily, these cookie-cutter bridal looks play second fiddle at Studio Sposa.
Bringing some of the world's best designers home, the warmly romantic boutique offers rare collections for a unique and beautiful approach to modern elegance and traditional affection in bridal wear. Amidst tufts of tulle and delicate silk duchess rises a Studio Sposa bride – a woman who fittingly swathes her silhouette in fine beauty, expert craftsmanship and handmade couture. "We always thought that if we were to do something, how would it be different. We then started doing research on wedding dresses and designers," says Mariangela Muia, who met Mary D'Aversa while both worked in the financial sector. Read more
Solmar Development Corporation proudly announces the imminent debut of Tower 3, as construction efforts pave the way for the third installation in the exclusive condominium complex of Bellaria Residences, Vaughan's most prestigious address.
The Solmar Design Team is bursting with excitement as it selects rich colour schemes, elegant décor and elaborate furnishings that will sweep through the polished interiors of Tower 3. Form and function unite with classic details and the highest quality of appliances found in every stylish suite. Relics of fine art and contemporary accents complement each other as newlyweds, young professionals and empty nesters alike get set to live in the charm of a European-style abode. Read more
Bringing forth state-of-the-art technology in the dental industry, Dr. Sol Weiss and the friendly team at The Art of Dentistry perform procedures such as veneers, restorations and laser dentistry, one patient at a time. Contrary to intimidating and unwelcoming dental cosmetic clinics, the feeling of entering the exclusive dental office boutique is reassuring. You are in the hands of welcoming professionals, who will have you smiling the whole way through. www.dentistryatelements.com, 416.927.7677
PHOTO: Dr. Sol Weiss Cosmetic Dentistry at Elements.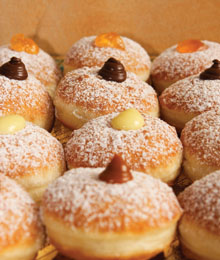 If you've ever wondered what an explosion of heavenly sweetness tastes like, you might want to sink your teeth into Dolce Bombe's exclusive dessert. The boutique bakery is well-received across the city for its round cream-filled bombe, resembling exactly what the name means – sweet bombs. "I travelled to Italy and learned first-hand from the person who does them the right way," says owner Mauro Sarracini, pointing out his pastries are often imitated but not duplicated. Being careful not to give away his special recipe, Sarracini admits to making them, "by hand, using cream from scratch with imported ingredients." Read more
A new fashion accessories boutique for ladies that bursts with charisma! 905.303.2311, www.rosecharm.ca