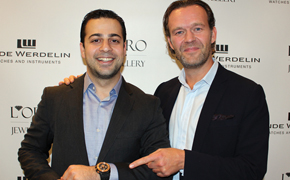 A tribute to quality and innovation was held at the Vaughan Mills Mall location of L'Oro Jewellery on Oct. 20, 2011. The exclusive event drew watch collectors together to preview the latest from luxury sports watchmaker Linde Werdelin.
Recognized for carrying quality niche brands, L'Oro storeowner Haigo Derian expressed passion and excitement over the latest exclusive partnership with Linde Werdelin, Read more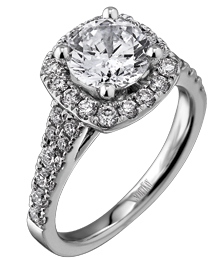 Luxury is not only defined by the look of something, it is defined by the way it makes you feel. It is not only apparent in a piece of jewelry, but is visible in a welcoming and unpretentious atmosphere. L'Oro immerses itself into these definitions, carrying premium jewelry while valuing the strong relationships it has built. "Our customer is someone who expects and understands quality because they live this in their daily life," says storeowner Haigo Derian.
With a progressive approach to traditional business, L'Oro has been placed in a favourable position within the jewelry industry. Among its exclusive brands, Chopard is one of the elite jewelry names partnered with L'Oro. "They are one of the few family owned companies left in the watch industry, and the Chopard family has built an incredible enterprise," says Derian. Read more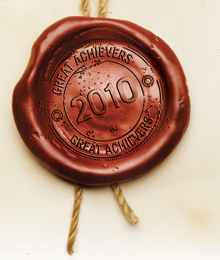 Great Irish playwright, George Bernard Shaw, once wrote: "People are always blaming their circumstances for what they are. I don't believe in circumstances. The people who get on in this world are the people who get up and look for the circumstances they want, and, if they can't find them, make them." City Life magazine introduces booming entrepreneurs in the GTA who have carved their own successful existences. These great achievers give us a good reason to never give up. All admirable and ambitious, with impressive businesses, these inspiring community icons are showing our readers what it takes to lead successful lives and achieve their goals. Read more