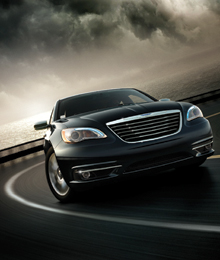 What's the quickest way to erase a past, especially one that brings nothing but bad memories? How about an identity change? Well, it seems that the powers that be at Chrysler felt a need to change the identity of its mid-size sedan and convertible models to '200,' formally known as the Sebring. This gives the heavily made-over model a fresh start with the buying public, especially after coming out of its much-publicized financial woes.
Remember the Chrysler Sebring sedan and convertible? It launched about three years ago unsuccessfully. I had driven one from a rental fleet at the time, and it was certainly clear that some serious re-work was required!
Fast-forward to today and the Sebring gets an extreme makeover in bodystyle, interior design and powertrain, Read more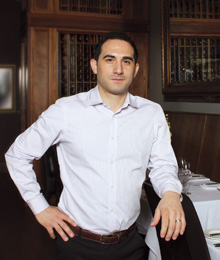 Nothing caps off a long week like a decadent evening out at a first-class restaurant. But what really makes a great dining experience? Is it the mouth-watering cuisine? The relaxing and welcoming atmosphere? The exceptional service from a maître d' who inspects each plate before it's served? Or a seemingly endless wine list with world-class vintages from top vineyards? At Vinsanto Ristorante, each of these things is an integral part of the whole package.
Much like the delectable baked oyster mushrooms from its popular antipasto Funghi di Bosco, this is just the start of the Vinsanto Ristorante experience. "My motto is passion, ambience and decadence," says John Di Vittorio, owner of Vinsanto Ristorante. "That's what I've strived for from Day 1." It's this uncompromising dedication to the perfect dining experience that has Read more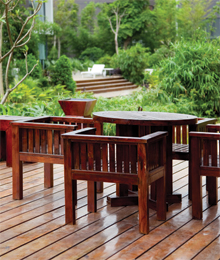 If there's one thing that can tarnish your backyard's good name, it's a poor-looking deck and fence. Over time, sun and moisture can damage exposed decks and fences, giving an undesirable weathered look. To ensure the longevity and durability of your wooden deck and fence, applying a good quality wood stain is a must. But before the brushing begins, there are a few important points to consider.
First and foremost, the wood must be prepared. If your deck and fence has seen a few winters and you're looking to recoat the lumber, cleaning is crucial. "It removes any mould, grime and dirt from the wood, and gives the finished product a more pristine look," says Claudio Grisolia, owner of Steeles Paint.
If this is the first season for your timber, you're in luck: no cleaning is required. However, if you just recently built Read more
Drawing attention to the best in glamour, luxury, and quality on May 7th, 2009, this cocktail event showcased art and photography from Funktion Gallery at Toronto's trendy Foundation room. Guests wore an abundance of pearls, lace and jewels to reflect old Hollywood glamour. This stylish frolic had Toronto's fashion elite chattering with classic martinis in hand! www.heydoyou.com
LEFT TO RIGHT: Guests Bhiravi Ravichandran and Hanna Stecewicz pose for the camera as they exude the glamour and luxury.