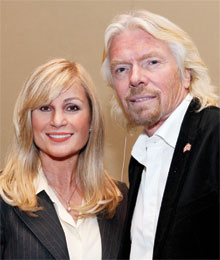 Inside every individual lies the hope to soar to new heights and fulfill unrealized potential. With arms outstretched, we anticipate the strength to conquer the obstacles that cloud our vision and welcome the materialization of our aspirations. While there are pinnacles that may seem beyond our reach, there are those who can turn the impossible into possible.
Society's most vulnerable now have a second chance at redemption because of Vivian Risi, owner and founder of real estate firm Royal LePage – Your Community Realty. As chair of Yellow Brick House (YBH)'s Second Shelter, Second Chances capital campaign, Risi's tireless efforts to house abused women and children have finally paved the way to a much-needed second shelter in York Region, where up until now, there have been no services Read more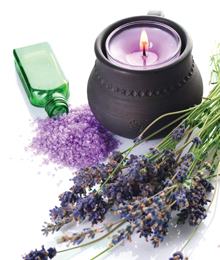 The splendour of spring that most of us look forward to all year is finally here. However, for many Canadians, the upcoming seasons bring unwanted symptoms of sneezing, itchy watery eyes and runny noses.
Many allergy sufferers resort to treating their symptoms with over-the-counter or prescription medications. While these medications may address and relieve symptoms temporarily, many of them can lead to undesirable side effects and sometimes even worsen certain symptoms with prolonged use.
If you have suffered from allergies chronically, adding some natural therapies to your arsenal may prove to be helpful. It is wise to see a naturopathic doctor to identify, address and treat your allergies, as well as to ascertain any potential interactions with Read more
They say perfection is impossible, but that's because they haven't been to Skin Vitality. It starts with a feeling, and that feeling is confidence. "Confidence is the single-most important trait a woman can have. Nobody can make you feel inferior without your consent," says Eleanor Welsh, owner of Skin Vitality. Skin Vitality offers the best cosmetic technology in the world today, with a special emphasis on non-invasive procedures. Some of the more popular non-invasive procedures offered include FDA-approved Vela Shape and Skin-Tightening treatments, as well as Fotofacials. Skin Vitality may not have the fountain of youth, but it does have a cascade of transforming procedures at your disposal.
While expanding Skin Vitality into five luxurious locations – with two more coming soon – across southern Ontario, Welsh became familiar with the daily stresses that can bring a person down. Today, she has made it her life's work to help people achieve the glow and strut of a confident person with safe and effective treatments. Read more
As much as we say "beauty is in the eye of the beholder," there are equally strong and contradicting messages from society at odds with such moral statements. Individuals often choose surgery to actualize their desires for beauty, but for wary skeptics, a less abrasive and intrusive alternative is found in dermatology.
For 20 years, Dr. Gail Nield has provided local residents with comprehensive and caring service at her Woodbridge Dermatology & Laser Centre. The first to offer laser hair removal in the area, Dr. Nield is an expert in both medical and cosmetic dermatology. Utilizing modern techniques and procedures, such as the Soft Lift makeover – a combination of Botox and Juvéderm treatments – Dr. Nield has the abilities to rejuvenate and revitalize your skin. "I think everyone is very concerned about how they look," comments Dr Neild. "If they look good they feel good, and this is possible Read more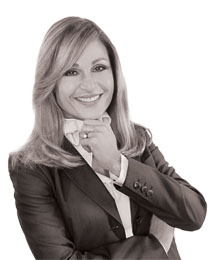 The ratification of an agreement between Canadian Real Estate Association (CREA) and the Federal Competition Bureau on Oct. 24, 2010, has the public, media, and members of real estate speculating on the impact this agreement will have on the real estate industry.
For an agreed fee and with the aid of a realtor, a homeowner now has the opportunity to post his or her property on the Multiple Listing Service (MLS), a member-based database that manages 90 per cent of Canada's residential housing market. At a glance, this appears to be empowering for a homeowner. "When one carefully investigates the process, it is clear that homeowners need to approach this with caution," says Vivian Risi, Broker of Record and Founder of Royal LePage – Your Community Realty.
Risi sheds an interesting perspective on this issue Read more
By 2009, there were an estimated 234 million websites. Translation: there is a lot of tough competition out there. So how can a budding entrepreneur or established but out-of-date businessperson compete with their opposition? Enter Web Design Store, a Toronto web development firm with a premise – and promise – to solve all your web design woes with industry expertise and experience. Established by Dolce Publishing Inc. co-founder Fernando Zerillo, Web Design Store is a one-stop shop that makes it simple for business owners and professionals to connect to untapped target groups with the latest technology. "Everyone is using the Internet to gain information, communicate, socialize and purchase," says web developer Steve Bruno. The question is, which of the 1.73 billion worldwide Internet users are logging on to your website? Read more
After a friendly Montreal taxi driver wishes me good luck, I make my way towards Londono Realty Group, which doubles as the set for the national hit show The Property Shop on HGTV. A splash of knowledge and a tidal wave of fun, the show has cameras following big-league realtor Tatiana Londono as she navigates through the cutthroat world of real estate.
The novice broker, who would construct makeshift lemonade stands with her brother as a child, began with four employees and now has 100-plus agents. Londono Realty Group is an empire led by a beautiful empress, similar to the ones we used to see in old Hollywood movies. Add smart and driven to success and you can start to conceptualize Tatiana Londono.
The receptionist is young and inviting, and similar Read more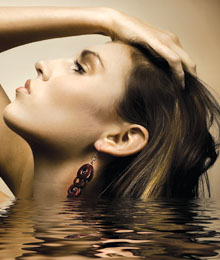 In the historic town of Kleinburg rests a rejuvenating venue where innovative treatments boost self-esteem and overall appearance.
As its name suggests, NuAge Med Spa provides its clients with advanced professional services that boast new technologies and procedures in skin care and beauty while delivering the highest level of results. NuAge Med Spa gives visitors the chance to enhance and improve everything from their face, nails, hair and body with procedures like Botox, as well as laser skin treatments to remove fine lines, age spots, sun damage and spider veins.
"I carry only the best products and offer the most-wanted services in the beauty industry," says Teresa Kavanagh, owner and experienced esthetician of NuAge Med Spa. Kavanagh, who decided to start a new career in the beauty industry with the Read more
You can retire a millionaire. Yep, that's right, a millionaire – without winning the lottery, either. A long time ago this was a dream reserved for the few and the fortunate, but income today is different from what it was 50 years ago. It certainly isn't a rarity for seasoned veterans to make anywhere from $60,000 to over $100,000.
Of course, not everyone will make this kind of income, and according to a recent survey by the Canadian Payroll Association, 59 per cent of Canadian workers say they would be in financial trouble if they missed even a single paycheque. Such alarming numbers suggest long-term planning and saving is even more crucial for financial security. However, with some careful financial manoeuvering, consistently putting money into savings and avoiding frivolous spending, you too can achieve millionaire status. Read more
There are two sets of body language cues that followers look for in leaders: warmth (empathy, likeability, caring) and authority (power, credibility, status). Although I know several leaders of both sexes who do not fit the stereotypes, I've also observed that gender differences in body language most often do align with these two groupings. Women are the champions in the warmth and empathy arena but lose out with power and authority cues.
All leaders are judged by their body language. If a female wants to be perceived as powerful, credible and confident, she has to be aware of the nonverbal signals she's sending. I've seen women unknowingly employ a number of behaviours that reduce their authority by denoting vulnerability or submission. Here are 10 body language mistakes that women leaders commonly make. Read more