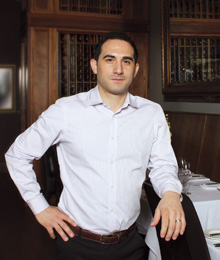 Nothing caps off a long week like a decadent evening out at a first-class restaurant. But what really makes a great dining experience? Is it the mouth-watering cuisine? The relaxing and welcoming atmosphere? The exceptional service from a maître d' who inspects each plate before it's served? Or a seemingly endless wine list with world-class vintages from top vineyards? At Vinsanto Ristorante, each of these things is an integral part of the whole package.
Much like the delectable baked oyster mushrooms from its popular antipasto Funghi di Bosco, this is just the start of the Vinsanto Ristorante experience. "My motto is passion, ambience and decadence," says John Di Vittorio, owner of Vinsanto Ristorante. "That's what I've strived for from Day 1." It's this uncompromising dedication to the perfect dining experience that has Read more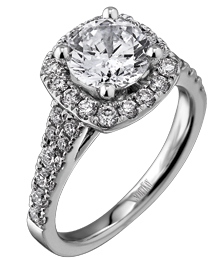 Luxury is not only defined by the look of something, it is defined by the way it makes you feel. It is not only apparent in a piece of jewelry, but is visible in a welcoming and unpretentious atmosphere. L'Oro immerses itself into these definitions, carrying premium jewelry while valuing the strong relationships it has built. "Our customer is someone who expects and understands quality because they live this in their daily life," says storeowner Haigo Derian.
With a progressive approach to traditional business, L'Oro has been placed in a favourable position within the jewelry industry. Among its exclusive brands, Chopard is one of the elite jewelry names partnered with L'Oro. "They are one of the few family owned companies left in the watch industry, and the Chopard family has built an incredible enterprise," says Derian. Read more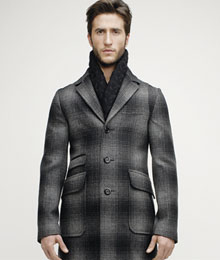 DRESS TO IMPRESS Keep him warm with this great coat. www.mackage.com
BLACK ROYAL TYPEWRITER Type up your best work with this vintage typewriter. www.etsy.com
ORGANIZE AND RECHARGE That's what you can do for his most-used gadgets. www.potterybarn.com
BULLDOG OPENER Savour every get-together with a wall-mountable bottle opener. www.potterybarn.com
NIKE BIG NIKE HI Turn heads with this white-and-red number. www.athletesworld.com Read more
1. Christmas bells are not going to be the only thing ringing this season. Let your little one add the Anthropologie vintage rotary phone to their fun-filled collection. Read more