Last year, an agreement ratified by the Canadian Real Estate Association and the Federal Competition Bureau opened doors for existing homeowners to become more involved in the sale of their properties. This meant that homeowners who wanted to sell solo would no longer have to pay for services that did not interest them. This is where ISell Realty Inc. comes in: an innovative answer to a traditional process – with à la carte services at low costs.
Founded by Lori Moscone, this virtual full-service brokerage is designed for the homeowner who wants to save money by selling privately. For a flat-fee, homeowners can purchase a basic package*, which includes a property posting on MLS.ca®, showing bookings, market evaluation, for-sale sign and social media advertisements, or an upgrade to a Premium Service Package*. While this may seem like more work, ISell Realty Inc. Read more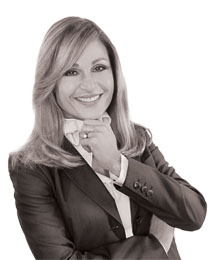 The ratification of an agreement between Canadian Real Estate Association (CREA) and the Federal Competition Bureau on Oct. 24, 2010, has the public, media, and members of real estate speculating on the impact this agreement will have on the real estate industry.
For an agreed fee and with the aid of a realtor, a homeowner now has the opportunity to post his or her property on the Multiple Listing Service (MLS), a member-based database that manages 90 per cent of Canada's residential housing market. At a glance, this appears to be empowering for a homeowner. "When one carefully investigates the process, it is clear that homeowners need to approach this with caution," says Vivian Risi, Broker of Record and Founder of Royal LePage – Your Community Realty.
Risi sheds an interesting perspective on this issue Read more