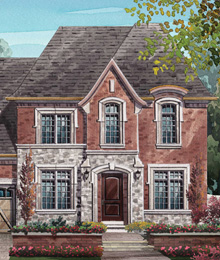 1. Kleinburg Crown Estates
Nestled in the culture-rich town of Kleinburg, these luxury estate homes complement their spacious properties and grandiose floor plans with comfort and warmth. Tailored to perfection by five master builders, explore all that Kleinburg Crown Estates has to offer.
www.kleinburgcrown.com
2. Bridle Path of Thornhill
Thornhill's luxe Bridle Path development will not disappoint. Surrounded by a lush natural forest, these lavish homes will provide the perfect setting for the distinguished buyer. www.foresthillhomes.ca/bridlepath Read more
It was nearly three years ago when hair stylist-entrepreneur Robert Amado first opened Amado Salon, and he's never looked back since. Through a customer-first philosophy and the skilled hands of innovative stylists, Amado Salon has blossomed into one of Kleinburg's mane attractions.
"If it is one thing that we have learned in the last three years it is that if you take care of the people, the business takes care of itself," says Robert Amado, owner and creative director of Amado Salon. "There are so many factors in running a business, but at the end of the day, it's the people that matter most."
Like the agile scissors of a polished stylist, Amado's empathy towards his clients' needs has shaped this cutting-edge salon into a sanctuary of style and relaxation. Read more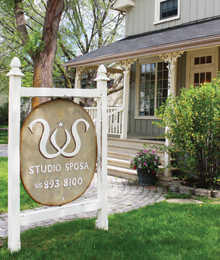 Here comes the bride, all dressed in a predicable gown worn by others before her: a fashion no-no committed on the most important day of her life. Luckily, these cookie-cutter bridal looks play second fiddle at Studio Sposa.
Bringing some of the world's best designers home, the warmly romantic boutique offers rare collections for a unique and beautiful approach to modern elegance and traditional affection in bridal wear. Amidst tufts of tulle and delicate silk duchess rises a Studio Sposa bride – a woman who fittingly swathes her silhouette in fine beauty, expert craftsmanship and handmade couture. "We always thought that if we were to do something, how would it be different. We then started doing research on wedding dresses and designers," says Mariangela Muia, who met Mary D'Aversa while both worked in the financial sector. Read more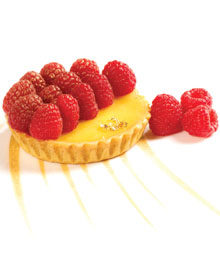 Dolcini by Joseph
In the quaint town of Kleinburg there is a shop of magical delights and fantastic imagination. Filling an historic village with wondrous smells of moist cakes, gooey glazes and mouth-watering treats, Dolcini by Joseph creates decadent desserts with a world-class taste.
As his second bakery, Dolcini by Joseph is the manifestation of Joseph Montinaro's desire to produce artistically beautiful and progressive pastry. After taking over his father's business, West Finch Bakery, he soon became bored with traditional recipes. He journeyed to Europe to explore other baking possibilities. Treated to a whole other world of pastry delights, Montinaro experienced an "explosion of ideas." This new-found inspiration was a key factor in opening Dolcini by Joseph. Read more
Holiday bells ring as the door to a local shop closes behind you. Out of the cold and into the warmth of a festive storefront, you're greeted with a pleasant smile. A shop owner guides you around, giving personal attention and expert knowledge on exclusive products rarely seen in big-box stores. Making suggestions as she walks with you, she picks an item, showing you the fine details and superb craftsmanship that make it so special. Once you've decided on your purchase, the shop owner personally wishes you the best during the Holidays as she gift-wraps your purchase. In a modern world where time is a constant factor, we lean towards the routes that save the most time and ignore the community around us for the quickest answer. But consider this: If we only decide to window-shop, vacant storefronts with "For Lease" signs hanging in windows will be all that's left where a local business once stood. Read more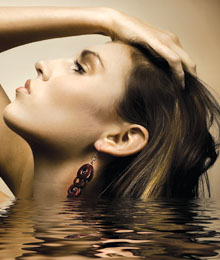 In the historic town of Kleinburg rests a rejuvenating venue where innovative treatments boost self-esteem and overall appearance.
As its name suggests, NuAge Med Spa provides its clients with advanced professional services that boast new technologies and procedures in skin care and beauty while delivering the highest level of results. NuAge Med Spa gives visitors the chance to enhance and improve everything from their face, nails, hair and body with procedures like Botox, as well as laser skin treatments to remove fine lines, age spots, sun damage and spider veins.
"I carry only the best products and offer the most-wanted services in the beauty industry," says Teresa Kavanagh, owner and experienced esthetician of NuAge Med Spa. Kavanagh, who decided to start a new career in the beauty industry with the Read more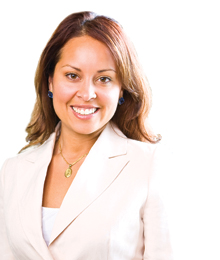 As host of new web series In the City, Lisa Colalillo is a real estate aficionado with an affinity for laughter, great quotes and travel. She shares her fave city findings.
Kleinburg
Secretly known as the "Forest Hill" of Vaughan, Kleinburg houses the affluent executive types.
Kleinburg locals hold much pride in the area's reputation, which is home to the famed McMichael Canadian Art Collection and Kortright Centre for Conservation.Take a stroll through the historic village to discover its treasured shops. Read more
A new level of luxury arrived in Kleinburg last month, with the grand opening of Quintessa Homes. The superior craftsmanship and breathtaking architectural designs inspired guests to reserve their lot on the spot. Read more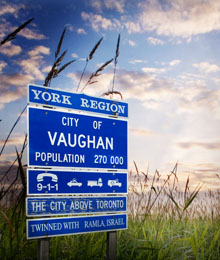 A Toronto Life magazine feature disheartens the Vaughan community, whose major accomplishments are clouded with claims of corruption and scandal.
Every time I'm asked where I'm from I hesitate. I pause because I want to avoid the know-it-all smirk. I equivocate because I don't want to hear the toxic and discriminative comments that fall from ignorant lips. That's not fair to me or any other resident of Vaughan who lives life according to the law.
I'm not naive, but Vaughan is primarily a city full of heart, ­not villains. So why do cantankerous mediums continue to pollute our clean air with what appears to be anti-Italianism and acrimonious sound bites? Read more
Proper undergarments enhance everything about a woman, from her curvy silhouette to her mood and spirit. "A woman comes in and says she's a 36B and after measuring her with the correct size of 34E, she walks out confident and satisfied with the service we provide," explains Patricia Caira, owner of Wild Orchid Lingerie. For 16 years, Wild Orchid has been fitting a diverse clientele with premier lingerie, intimates and swimwear that flatter every shape, size and personality. "In 1993, we were the first store in Woodbridge's Market Lane to offer and expose women to the best fits and correct sizing in bras and swimwear." Two years ago, the store launched an online website and relocated to their present location in quaint and nostalgic Kleinburg. Coveted garments from European brands like Charnos, Chantelle, Triumph, Prima Donna and Read more