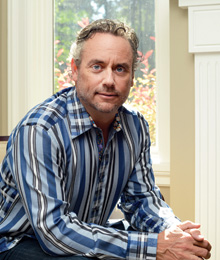 Decades ago, the Bhutanese government developed the concept of Gross National Happiness (GNH), which measures the vitality and well-being of its population and encourages economic growth balanced by other priorities, such as the country's spiritual values.
The idea of GNH captured my imagination while I was travelling through Bhutan last summer as it's in such sharp contrast to our traditional Western thinking. We tend to measure success against material goals rather than focusing on what we really value. My own story is a familiar one: I spent years working around the clock in pursuit of "success." My single-minded pursuit of wealth and power got me what I thought I wanted, but I eventually lost what really mattered to me. I was facing cancer, a failing marriage and barely-there relationships with my kids. That's why I actively Read more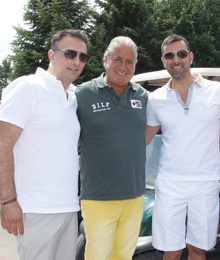 Over 20 years ago, Peter Eliopoulos, founder of byPeterandPauls.com, created Care for Kids, a charity golf tournament to raise much-needed funds for the Hospital for Sick Children and New Leaf. This year's event once again took place at the Carrying Place Golf and Country Club and it was a tremendous success, with over $1 million raised to date. Read more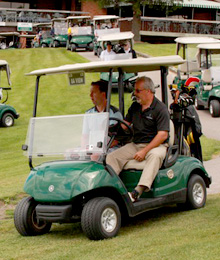 On May 31, 2012, the seventh annual ShareLife Charity golf tournament for Immaculate Conception Parish took place at the beautiful Nobleton Lakes Golf course. The sun-filled day was made brighter by the smiles and excitement of 150 golfers that joined the tournament. The lovely volunteers, amazing staff at Nobleton Lakes, a delicious barbequed lunch, special dinner and prizes made this day a huge success. This event is a great opportunity for the parish community to get together to raise funds for ShareLife, while having fun volunteering, golfing and sponsoring the event. This year's tournament raised over $30,000.
Read more
Local philanthropist and therapist Franca Damiani Carella was honoured by her community on the evening of June 16, 2012, when Huntington University conferred her with an honorary doctorate of sacred letters. As founder and executive director of the Vitanova Foundation, Damiani Carella has touched the lives of those struggling with addictions and helped repair broken families. Damiani Carella's
loved ones and supporters at Huntington University thanked her for her years of selfless devotion and tireless inspiration.
www.vitanova.ca
Read more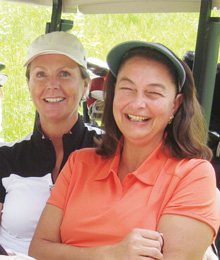 The 17th Annual Charity Golf Tournament of the Business and Professional Women's Club of Brampton was held at the Caledon Country Club this year, with over 100 participants raising funds for three charities: the Salvation Army's Honeychurch Family Life Resource Centre, Walk with Me, a human trafficking survivors program, and Buddys 'N Bows, which supports the Caring Companion Program at Brampton Civic Hospital. BPW Brampton raised over $6,000 this year for the worthy causes.
www.bpw-brampton.com Read more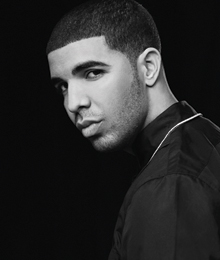 "BE THE CHANGE YOU WANT TO SEE IN THE WORLD." – Mahatma Gandhi
The end of the year often calls on us to reflect on our life and commit to change. But while our trivial promises to eat healthy or become active may serve personal goals, there are those who look to expending positive change to the world around them. Whether or not you conceive or forget your resolutions, the following list of individuals and organizations will inspire you to do more – to be that change that Gandhi asks of all of us.
1.  Robin Sharma
Authoring 11 bestsellers and the founder of Sharma Leadership International Inc., Robin Sharma delivers inspiring and motivational talks to rooms filled with employees from Fortune 500 companies like Microsoft and Nike. Read more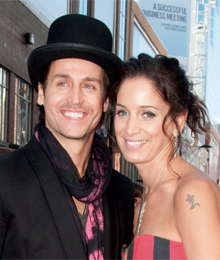 The insight of a musician is often nuanced by a lyrical approach, with words tumbling into themselves to uncover unspoken thoughts. Times that by two, and an engaging interview with Canadian singer-songwriters Chantal Kreviazuk and Raine Maida transpires. Married to each other and to their craft, the pair has hits like Feels Like Home, Surrounded, Clumsy and Somewhere Out There between them, but the soundtrack to their lives isn't solely based on music. With Kreviazuk planning her next album, and Maida releasing his upcoming solo and Our Lady Peace records, the two somehow hit a high note in other areas of their lives. Balancing studio time with three kids and an innate approach to philanthropic endeavours, Kreviazuk and Maida have the synchronicity and grace it takes to turn the ugly into something beautiful. Read more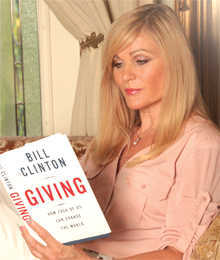 It was October 2008. Major financial institutions in the U.S. were falling at the pace of leaves and the media was saturated with reports of the tumultuous subprime mortgage crisis, market crashes and a looming global recession. Business owners across an array of industries were feeling their first beads of sweat. "Our economy was greatly affected," says Vivian Risi, owner of real estate firm Royal LePage – Your Community Realty.
Just before the news broke, Risi had taken on the role of Capital Campaign Chair of York Region's Yellow Brick House, pledging to raise funds for YBH's much-needed second shelter. "You can imagine the pressure I felt knowing that I had just committed to raising $4 million. I didn't want to let anyone down," she says.
In the midst of her concern, Risi was invited Read more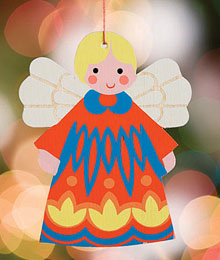 When I was a kid, I remember hearing stories about the greater meaning behind Christmas, and what the spirit of the season is supposed to be about. But in between our frantic shopping and obsessive decorating, we somehow forget the bigger picture. Despite this seasonal spell of unavoidable hype, there are ways to calm our busybody habits and put them to good use.
The power of philanthropy was something I discovered when visiting El Salvador in 2001. Staying at the Hogar del Niño hospital for handicapped and abandoned children, Read more