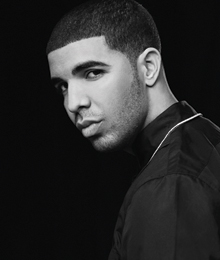 "BE THE CHANGE YOU WANT TO SEE IN THE WORLD." – Mahatma Gandhi
The end of the year often calls on us to reflect on our life and commit to change. But while our trivial promises to eat healthy or become active may serve personal goals, there are those who look to expending positive change to the world around them. Whether or not you conceive or forget your resolutions, the following list of individuals and organizations will inspire you to do more – to be that change that Gandhi asks of all of us.
1.  Robin Sharma
Authoring 11 bestsellers and the founder of Sharma Leadership International Inc., Robin Sharma delivers inspiring and motivational talks to rooms filled with employees from Fortune 500 companies like Microsoft and Nike. Read more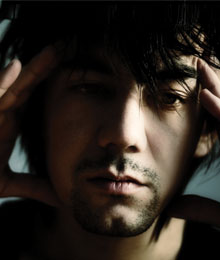 In 2008, Dr. David Goldbloom, one of Canada's leading expert psychiatrists, began a speech with an excerpt written by a young man in 1841: "I am now the most miserable man living. If what I feel were equally distributed to the whole human family, there would be not one cheerful face on Earth. Whether I shall ever be better, I cannot tell. I awfully forebode I shall not. To remain as I am is impossible. I must die or be better, it appears to me." The young man who wrote these words was Abraham Lincoln, who later led his nation successfully through the American Civil War.
Broadcasting hope of recovery to the thousands of Canadians coping with mental illness, this gripping account mimics some of the symptoms of depression. "One of my darkest days is when I attempted suicide in 2004," says Richard Braudo, who has suffered from familial major depressive disorder since he Read more
A marriage on the brink and a best friend battling severe depression gave a Toronto man two good reasons to start reminding himself of the simple things in life. "I was in what I guess you could call a bit of a doom-and- gloom phase," says 30-year-old Neil Pasricha, who is now a best-selling, award-winning author. While he admits that starting a blog wasn't the most innovative idea he's ever had, it turned out to be one of his most rewarding. Over the next year, Pasricha used his site, www.1000awesomethings.com, as a global platform to list life's little wonders, adding colourful and often comical commentary to joys that almost everyone can relate to. Finding money in your coat pocket, watching The Price is Right when you're home sick, popping bubble wrap, fixing electronics by smacking them and the smell of new books all made the page. "It was really fulfilling and really fun but the other parts of my life started getting worse," says Pasricha, who earned his MBA from Harvard. Read more