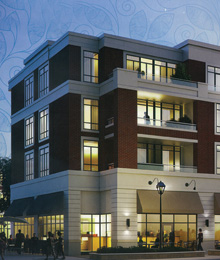 Boutique condominiums set in the bustling community of Vaughan are now in development for the summer of 2014. With condos ranging from 578 sq. ft. to over 1,000 sq. ft., Courtyards of Maple will boast top-of-the-line amenities, which include a fitness room, party room and exquisite courtyards. Intercity Realty proudly represents this new European-inspired development at the prime location of Keele Street and Major Mackenzie Drive in Maple, Ont.
www.courtyardsofmaple.com
www.intercityrealty.com
Read more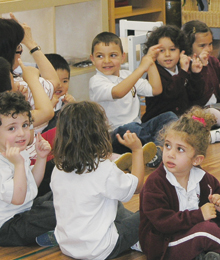 A child's mind is like a sponge, constantly absorbing and processing information, determining consequences of actions and understanding how to navigate the world. Dr. Maria Montessori describes this ability as the "absorbent mind." She desired to create a learning environment that stimulates and caters to this important aspect of childhood development, and as such, the Montessori School House was born.
Using a "structured freedom" approach, the Montessori School's teachers ("directresses") foster a setting that cultivates the child's imagination, allowing them to be creative and think outside the box, but to do so while working alongside others. Each directress keeps a watchful eye on every student, demonstrating discipline, supportively guiding them, and staying constantly aware of the child's readiness for specific, new material. This right-material-at-the-right Read more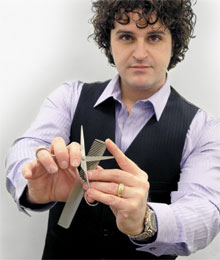 A woman sits in a swivel chair, biting the bottom of her lip nervously.  She knows it's time to transform her hair – long and brittle from a long, cold winter – into something she can feel confident about. With the calming aura and natural talent of David Grossi, she rises from her chair with a smile and glowing new hairstyle.
Since his teenage years, Grossi has dabbled in the art of hair design, amassing 25 years of first-hand experience in the business. His roots in the industry began by watching his hairstylist-father at work, finally picking up the scissors himself to coax unruly and unmanageable manes into something to behold. "Anything I can see with my eyes I can do with my hands," says Grossi. "It's a wonderful feeling to go to work every day with 100 per cent confidence." Read more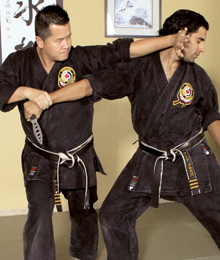 Looking for a great physical workout that also develops discipline and mental focus? Do you want an activity ideal for the whole family? Then Northern Karate Schools has the answer.
Established in 1972 by internationally renowned martial arts champion Cezar Borkowski, Northern Karate maintains a traditional philosophy of respect for others, and a practice of self-discovery and positive change. "It's not just about punching and kicking. We're about personal development. Once they start, our students are far more focused and tend to do better in school," explains instructor and sixth-degree black belt Kyoshi Cos Vona. "I've had many, many families tell me they see a huge difference in their kids after just six months of karate." Read more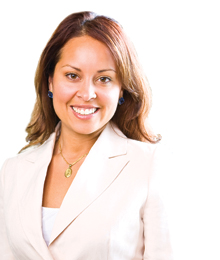 As host of new web series In the City, Lisa Colalillo is a real estate aficionado with an affinity for laughter, great quotes and travel. She shares her fave city findings.
Kleinburg
Secretly known as the "Forest Hill" of Vaughan, Kleinburg houses the affluent executive types.
Kleinburg locals hold much pride in the area's reputation, which is home to the famed McMichael Canadian Art Collection and Kortright Centre for Conservation.Take a stroll through the historic village to discover its treasured shops. Read more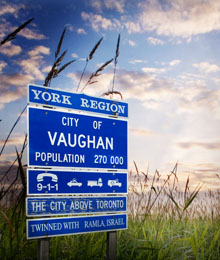 A Toronto Life magazine feature disheartens the Vaughan community, whose major accomplishments are clouded with claims of corruption and scandal.
Every time I'm asked where I'm from I hesitate. I pause because I want to avoid the know-it-all smirk. I equivocate because I don't want to hear the toxic and discriminative comments that fall from ignorant lips. That's not fair to me or any other resident of Vaughan who lives life according to the law.
I'm not naive, but Vaughan is primarily a city full of heart, ­not villains. So why do cantankerous mediums continue to pollute our clean air with what appears to be anti-Italianism and acrimonious sound bites? Read more