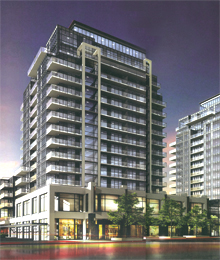 In all its beauty and enterprise, a looking-glass luxury in the heart of Richmond Hill rises to the expectations of its name. The Grand Genesis is a soaring venture, where groundbreaking features have interested buyers enraptured; and crystal-clear views of a transforming city below take luxury towards a limitless sky of possibility. "We are born with one name and I have put mine on this project," says Stefano Guizzetti. The president and founder of the long-established real estate and development firm Guizzetti Developments Inc. partners with Holborn Developments Inc. to bring the height of glass couture to the community of Richmond Hill.
Like a champagne flute overflowing with celebration, a gleaming façade of glass encases exquisite interior design of imported granite and marble-polished surfaces, top-of-the-line amenities and spacious suites. Future residents are welcomed with a Read more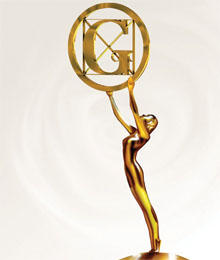 Over the past 50 years, Giovanni Guizzetti has worked to build the future he always wanted: an empire based on honesty and respect. Competing only against one person – himself – Giovanni's labour has paved the way to a conglomeration of success, a legacy he has now passed on to his son Stefano.
Today, Guizzetti Developments Inc., which has revolutionized the Yonge Street Corridor with high-density, mid-sized commercial and residential projects, is a testament to the fortified bond between father and son. "I've never been afraid to make sacrifices," says Giovanni, who left his hometown in Bergamo, Italy when he was 26. Arriving in Halifax on his birthday in 1956, he travelled to Montreal for work where he humbly accepted pay of 80 cents an hour. Patient and inquisitive for opportunities, Giovanni landed a job cutting wood in Timmins, Ont., which Read more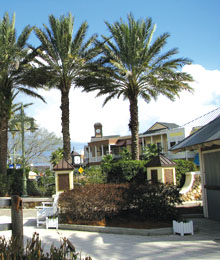 Whether you're talking about a convertible roadster or a diamond necklace, most quality manufacturers offer one rare product. Created to enjoy all that life has to offer, it's usually a special series that distinguishes itself, symbolizing a personal touch. But when it comes to Signature Developments – a builder and developer that takes pride in being unique, bold and eco-friendly – everything is one-of-a-kind.
With a rich history in the construction industry, Signature Developments is part of the Clearway Group of Companies. Founded just five years ago, the company uses a set of fingerprints as part of its branding. The green etched image conveys a hands-on, tailored product built with nature in mind. "We're innovative and different in the way we think," says Sebastian Mizzi, development manager and planner. "We bring a unique, customer-centric Read more