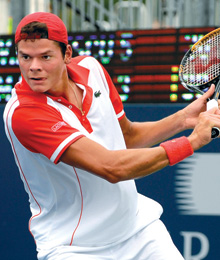 While most twenty-somethings remain uncertain about their plans for the future, the answer is clear for Milos Raonic, 21: "I don't want anything more than to succeed and make big things in tennis," he said in a recent Tennis Canada teleconference.
Ranked 25th in the world, the Montenegro-born Canadian is certainly on his way to doing so. With a killer serve (he hit nearly 250 kilometres per hour at the SAP Open in San Jose this past February), a towering 6-foot-5 advantage, and praise from legends Andre Agassi and John McEnroe, he's quickly shaping up as the real deal.
"It's a great source of pride for us to have one of the world's top tennis players come from our school and our city," says Adam Saperia, a fellow graduate of Thornhill Secondary School (TSS) and Read more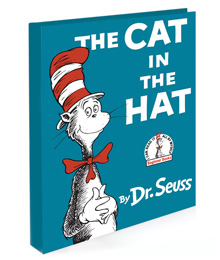 They're the stories that stay with you forever, the ones you've read to your children. They have the words we can't convey, the lessons taught better by a family of bears, and the adventures that can only exist in our imaginations. They are the foundations of our bookshelves, and the tales we'll never forget.
Stuart Little & Charlotte's Web – E.B. White
That philosophical little spider in Charlotte's Web has woven her way into the lives of children and adults with her wise words. From the cheerful "Salutations!" to musings on life and death, E.B. White wrote stories for children, but words that anyone can enjoy.
The Scoop Author E.B.White lived on a farm and kept animals. Some of them have made appearances in Stuart Little and Charlotte's Web.
www.harpercollinschildrens.com
Read more