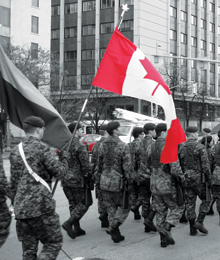 Improvised explosive devices (IEDs) have been the largest threat to our Canadian Forces and have accounted for a large proportion of the deaths of many a brave soldier.  This is often a reality that the mothers and fathers, sisters and brothers, sons and daughters of the Canadian Armed Forces grapple with every day, and why our support – both at home and afar – is, and will always be, of the utmost importance.
"In any conflict, it's all about measures versus countermeasures," explains Michael Martin, president of Valley Associates Group, one of Canada's largest independently owned provider of equipment to the Canadian military. "There was a certain level of threat when the Canadian Forces went into Afghanistan. They went in with a certain level of protection, and the insurgents – the Taliban – learned how to defeat that level of protection. They upped their game Read more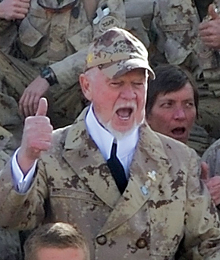 Since 9-11, I went from your average news consumer to a raging news-oholic. I start my day with a little The Huffington Post and The Gazette. Before my night's end, no one delivers the news better than The National's Peter Mansbridge. The only cable network news channel that I stay away from is Fox News. I take a glimpse here and there but my forehead becomes exhausted from the eyebrow-raised eye-rolling. It seems to me that mainstream news media rarely allows a glimpse into the humanitarian endeavours of my country's, or our neighbours to the south's troops.
Gripping images of war and its residue put such a negative spin on the selfless acts our service men and women are doing overseas. I realize that the most important part of the Canadian mission was to contain and destabilize the Taliban. Even if it is the most important part, there's more to the story. If we saw the other Read more