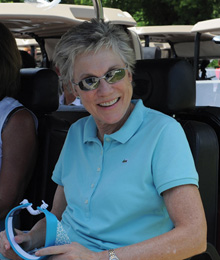 The Anne Murray Charity Golf Classic in support of Colon Cancer Canada was held at Angus Glen Golf Club and Conference Centre with over 200 golfers enjoying 18 holes of award-winning golf, lunch, cocktails, dinner and extras. The tournament, established in 2004 to raise funds and awareness for colon cancer, has grown in exciting new ways with the addition of Anne Murray and her celebrity guests. This year's event included some of the most notable figures in Canadian culture, sports and news.
www.coloncancercanada.ca
Read more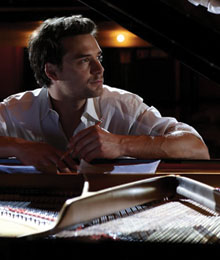 A sleek black Yamaha grand piano is positioned in the centre of Michael Kaeshammer's Toronto loft: a fitting location for a young man who has built his life around this musical instrument. "I've never had a different job in my life," says Kaeshammer, who is set to debut his seventh album Kaeshammer in April 2011.
"My dad was a huge jazz fan and when I was a kid that's all I knew … without him I wouldn't be playing the piano."
The charismatic pianist ended last year successfully. He performed with sultry vibrato Jill Barber, and was the under card in Anne Murray's tour across Canada last year. "I was so impressed that [Murray] would go out and have so much fun performing and it was all sincere." Read more
The bond of sisterhood never felt so strong. Ladies came out to support the event with each member donating $2500 to the soiree in support of The Canadian Women's Foundation. Changing the lives of Read more